We are proud to share the results from this past weekend's stock show!
Ag Mech Show:

J.W. Eppler - Deer Blind, 3rd Place

Logan Schraeder, Jimmy Duncan, Jose Estrada - Hog Trap - 2nd Place
Livestock Show: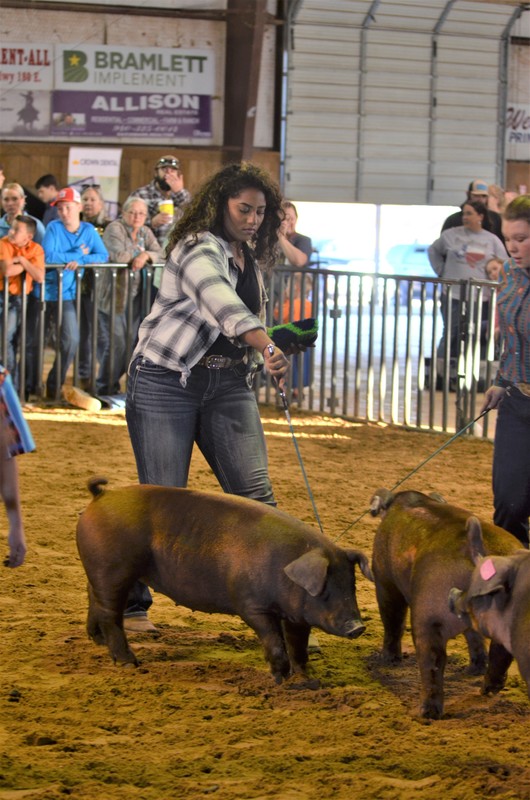 Bella Mahone - 6th Place Duroc
Jered Stiles - 6th Place Cross Pig
Andrew Butler - 5th Place Cross Pig

Missy Mahone - 5th Place Hamp Pig

J.W. Montgomery - 3rd Place Hamp Pig
Kadyee Montgomery- Reserve Breed Champion Spot Pig

Hannah Nowak - 3rd Place Southdown Lamb
Kyle Nowak- 2nd Place Goat, 1st Place Cross Pig, Reserve Champion Southdown Lamb

Jamisan Pollock – 2nd Place Cross Pig
Charlie Hammond - 2nd Place Cross Pig
Avelardo Lopez - Two 2nd Place Goats

Payton Harris - 1st Place Spot, 1st Place Cross Pig

Lane Fawcett - 1st Place Medium Wool Lamb, 3rd Place Medium Wool Lamb, 4th & 5th Place Pigs

Sarah Shugart - 4th Place Rabbit, Jr. Showmanship Champion in Rabbit Show, 2nd year in a row

Strawn had 14 Exhibitors in the show; 13 made the sale.
Congratulations on a great year!