Today we had the honor of celebrating our achievers! Please join us in congratulating the following students on their hard work and fantastic behavior during the 4th Cycle!
Pre K Good Behavior-Ensley, Hadlee, Courtney, Yaneli, Katy (not pictured), Penny, Jessi, Alexa, Rolando, Samantha
Kinder Good Behavior - Mikayla, Renata, Kason, Clayton, Lyli, Maggie (not pictured), Alexis
First Grade: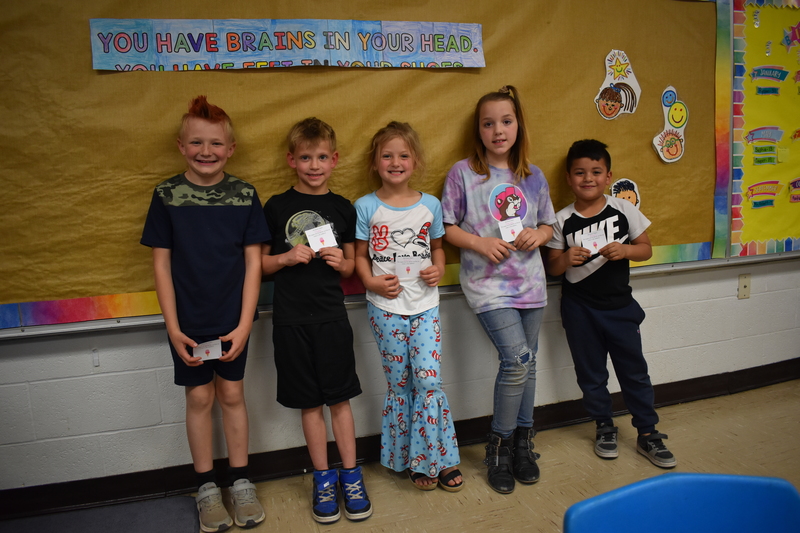 A - Alan, Oliver, Harper, Keegan, Daisy
AB - Brody
Second Grade: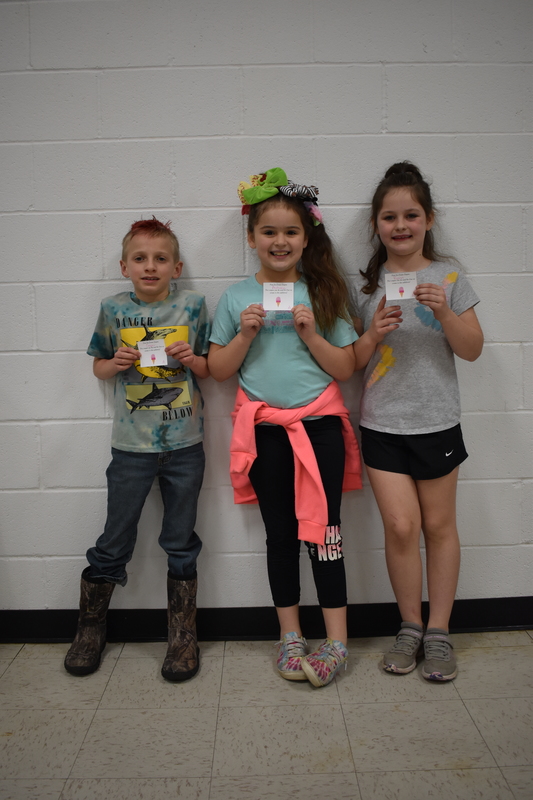 A - Ryann, Colt, Sophia (not pictured), Cooper, Autumn, & Hayes (not pictured)
AB-Lilyann (not pictured), Adyson
Third Grade:
A - July, Gunner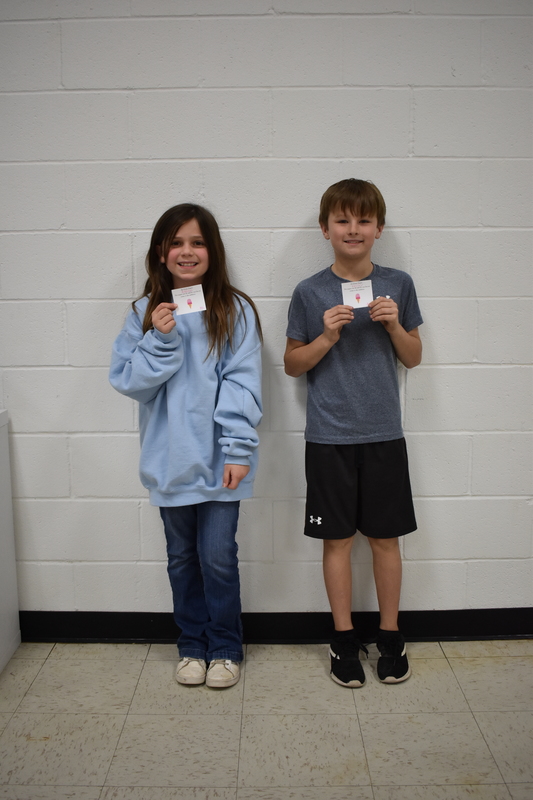 AB - Kessler, Addison
Fourth Grade: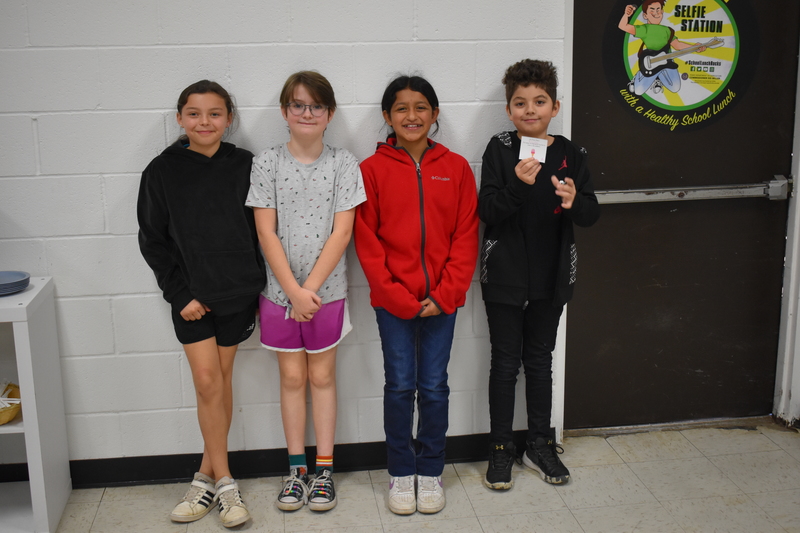 A - Ellie, Caydence, Sofia, Elijah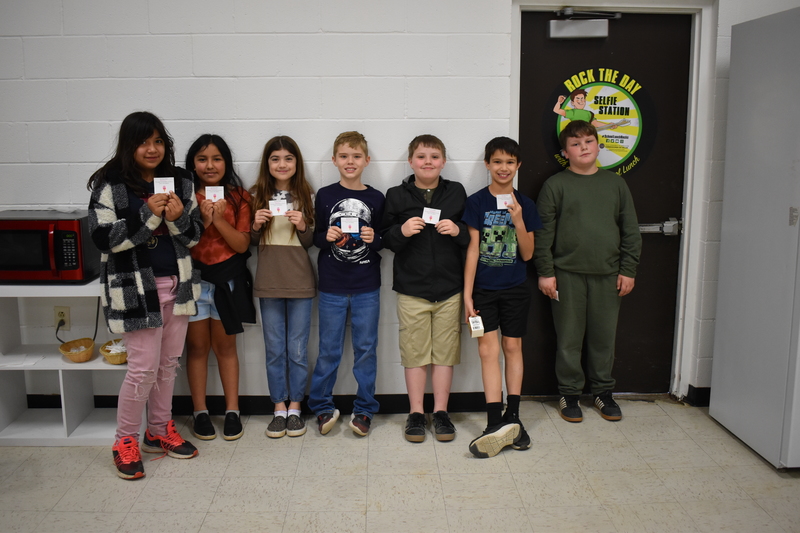 AB-Bella, Andrea, Max, Jaxson, Ashton, Alicia, Cooper
Fifth Grade: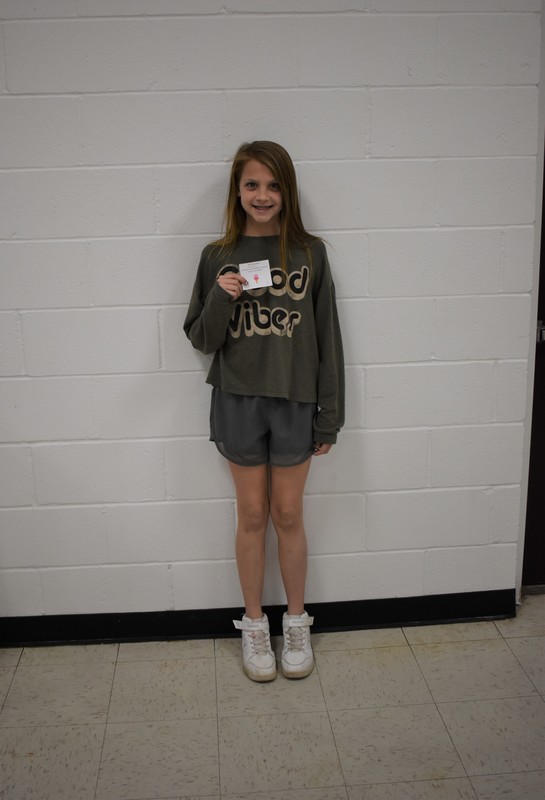 A- Hattie Hopkins
AB - Estrella, Diego, Matilde, Faded
Junior High:

A - Ben Hopkins, Emma May, Sarah Shugart, Stormee Parsons, Sophie Nunez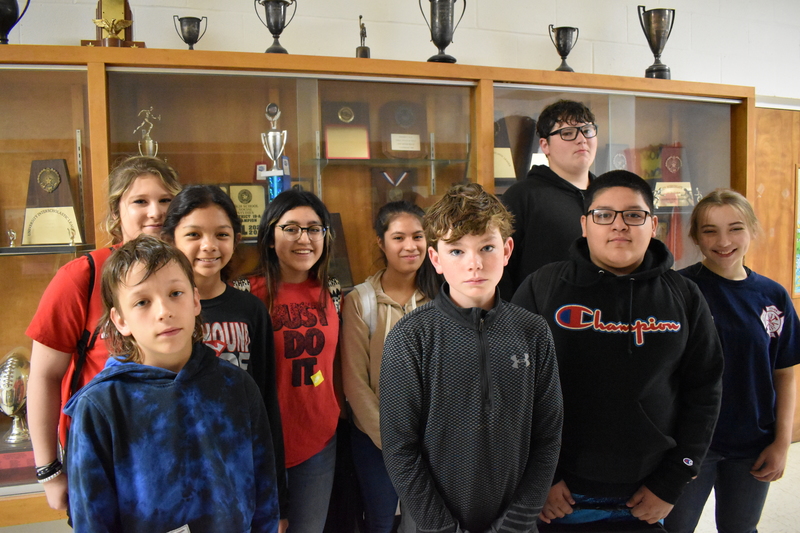 AB - Stephanie Alanis, Sharilynn Rigdon, Madelyn Rivera, Jered Stiles, Temprance Taylor, Alfonso Alanis, Lane Fawcett, Gissela Lopez, Jett Tucker, & Mylee Tucker (not pictured)
High School:
A - Justice Baker, Ashley Figueroa, Lorenzo Garcia, Jenesis Golden, Isabel Rodriguez, Preston Sizemore, Trenton Sizemore, Emily Williams, Marcy Rivera, Woonsen Rodthes, Shyye Villanueva, Kathryn Holder, Grayson Rigdon, Keaton Tunnell
AB - Jett Millsop, Max Hopkins, Kyle Nowak, Griff Rigdon, Justin Patton, Kyler Tunnell, Robert Freeman, Itzet Hernandez, Hayden Nowak, Kyanna Bowles, Emily Figueroa, Dejanay Fobbs, Liliyana Hernandez, Milly Hughes, Carly Popp
Students of the Month:

Katy Fambro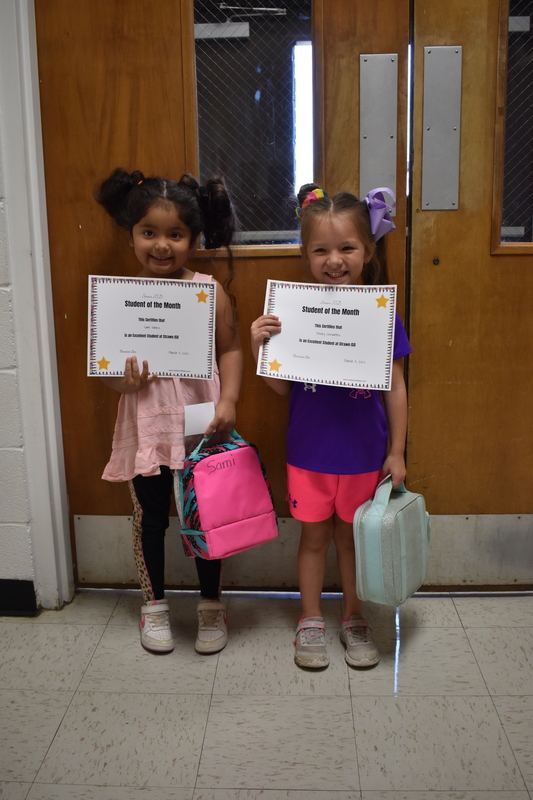 Samantha Yanez & Ensley Cervantes
Maggie Lynn
Daisy Smith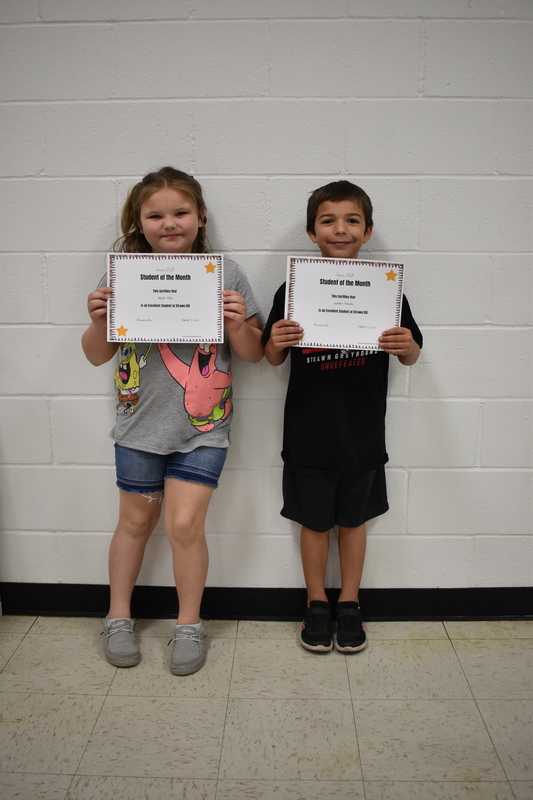 Adyson Stiles & Gunner Parsons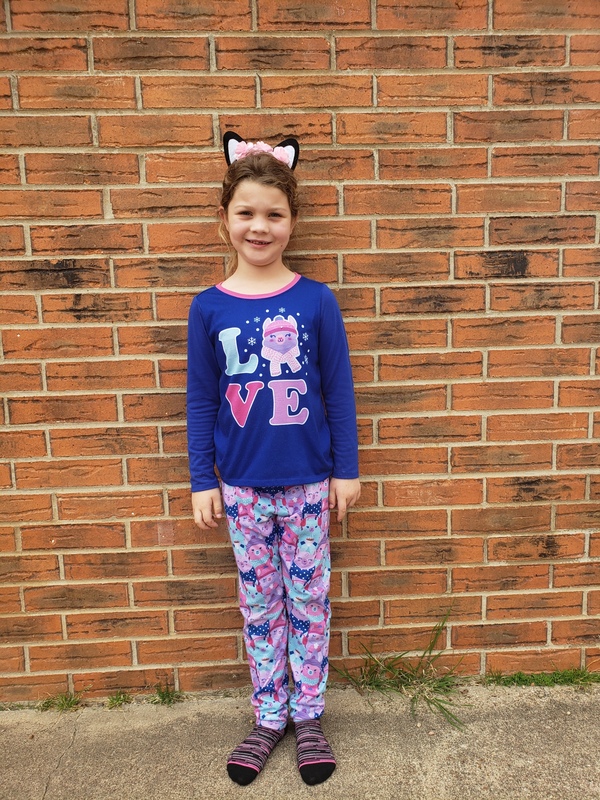 Lily Greenwood
Sofia Alanis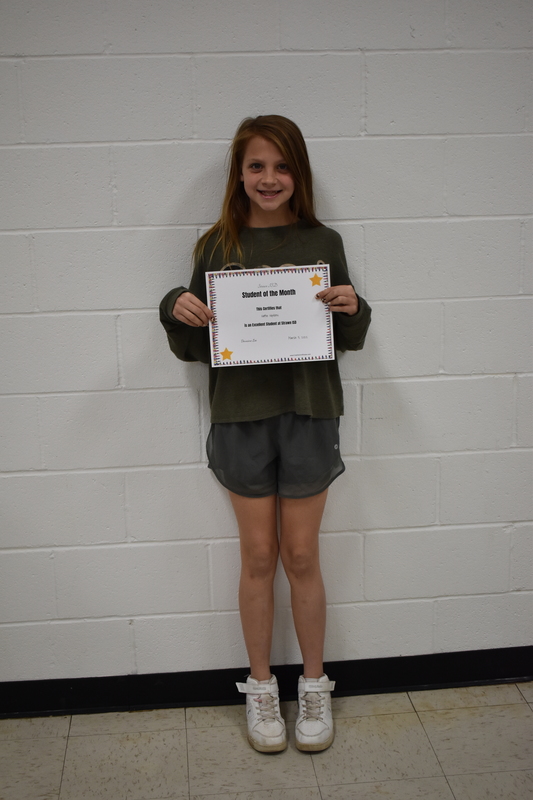 Hattie Hopkins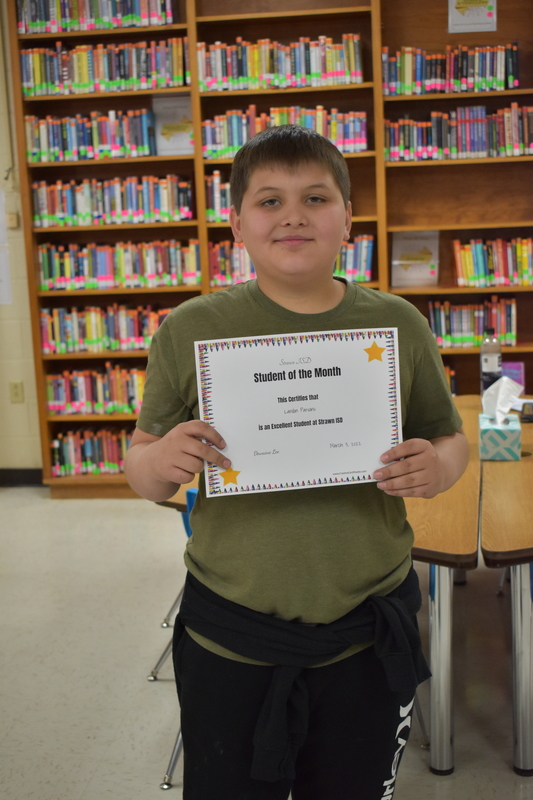 Landon Parsons & Mylee Tucker (not pictured)
In addition, students in grades 1-3 who reached 70 AR points were rewarded with lunch with Mrs. Cervantes today, who read "Geronimo Stilton: Lost Treasure of the Emerald Eye" with them!
1st Grade 70 Points or More: Brody, Daisy, Harper, Alan, Keegan, & Oliver
2nd Grade 70 Points or More: Cooper, Sophia, Lily, Ryann, Hayes, Autumn, & Colt (not pictured)
3rd Grade 70 Points or More: July, Kessler, Gunner, & Tori