We are so excited for another wonderful year here at Strawn ISD! The first day of school is quickly approaching. Here is everything you need to know!
Back to School Bash: August 5th, 6:00 PM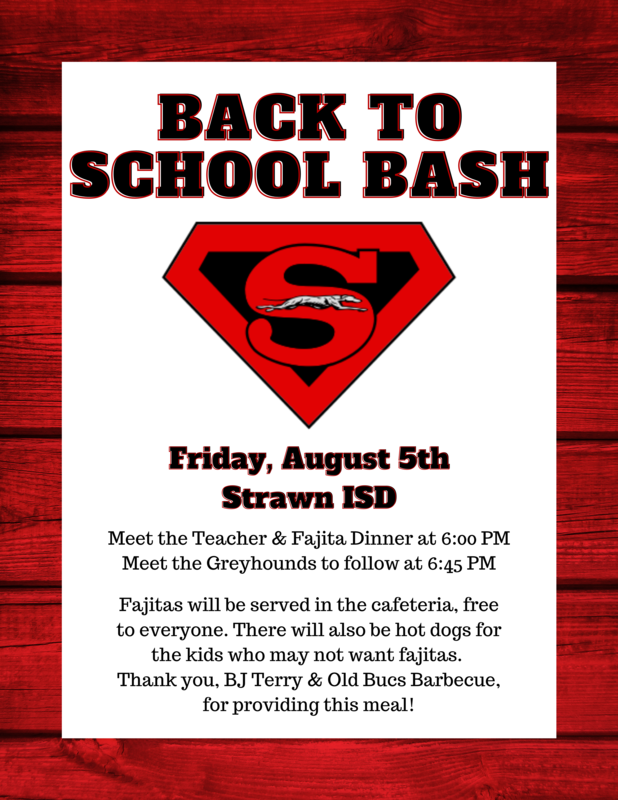 First Day of School: Tuesday, August 9th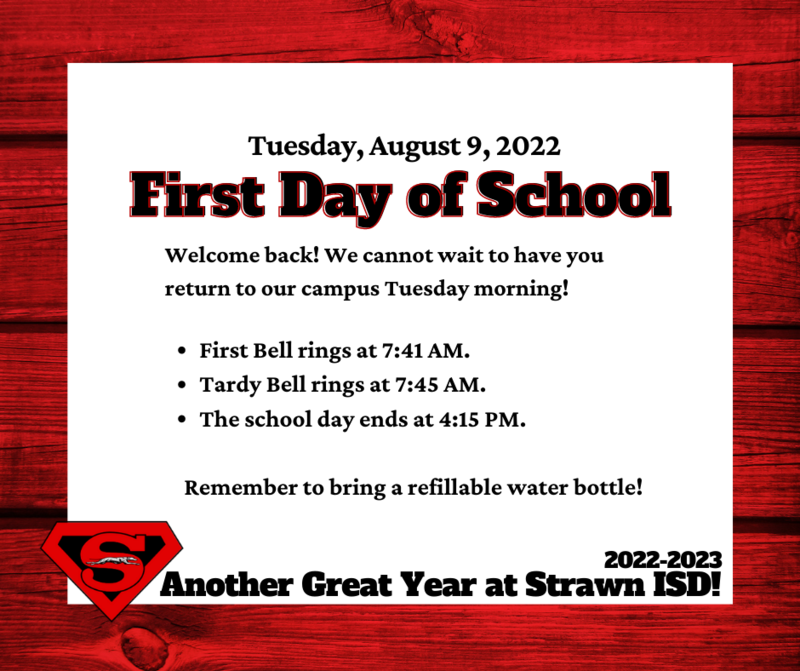 Supply Lists (Grades PreK - 5)
Contact Information:
Strawn ISD
P.O. Box 428
224 E Walnut Street
Strawn, TX 76475
Admin Phone: 254-672-5313
School Office: 254-672-5776
Fax: 254-672-5662

Stay in the loop!