Basketball Junior High Parents Due to a team dropping out of the Junior High Rising Star Tournament this weekend, the tournament has been changed to Saturday only. A new bracket is attached but if you need further information please contact Denise Lee at 254-631-3115. Thank you for your patience and all of your support 🏀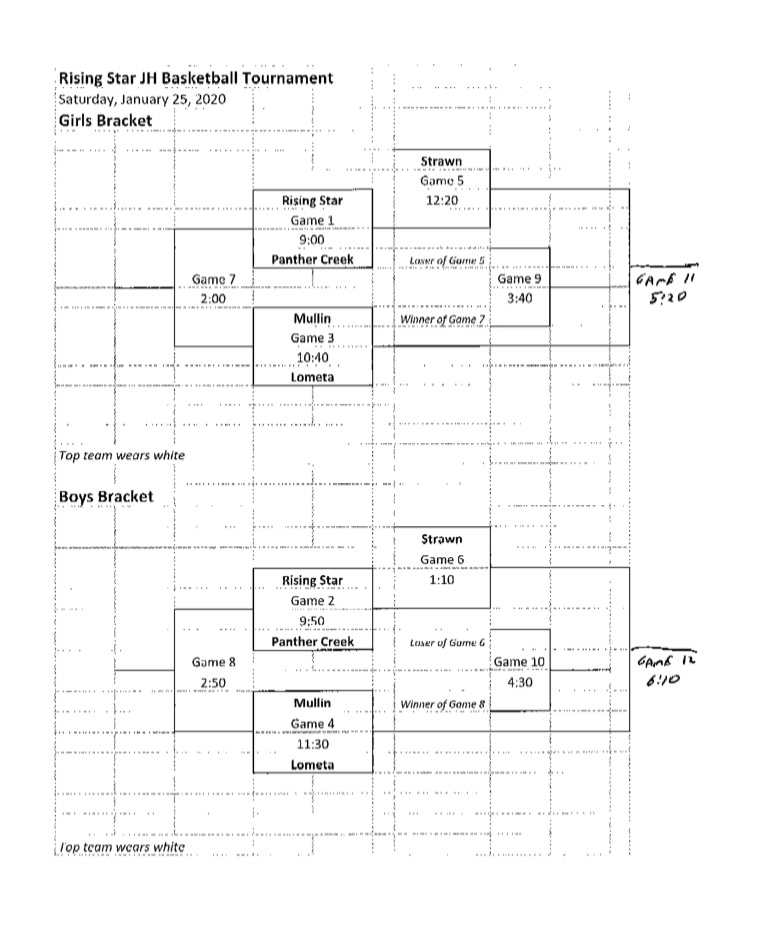 Strawn Powerlifting Schedule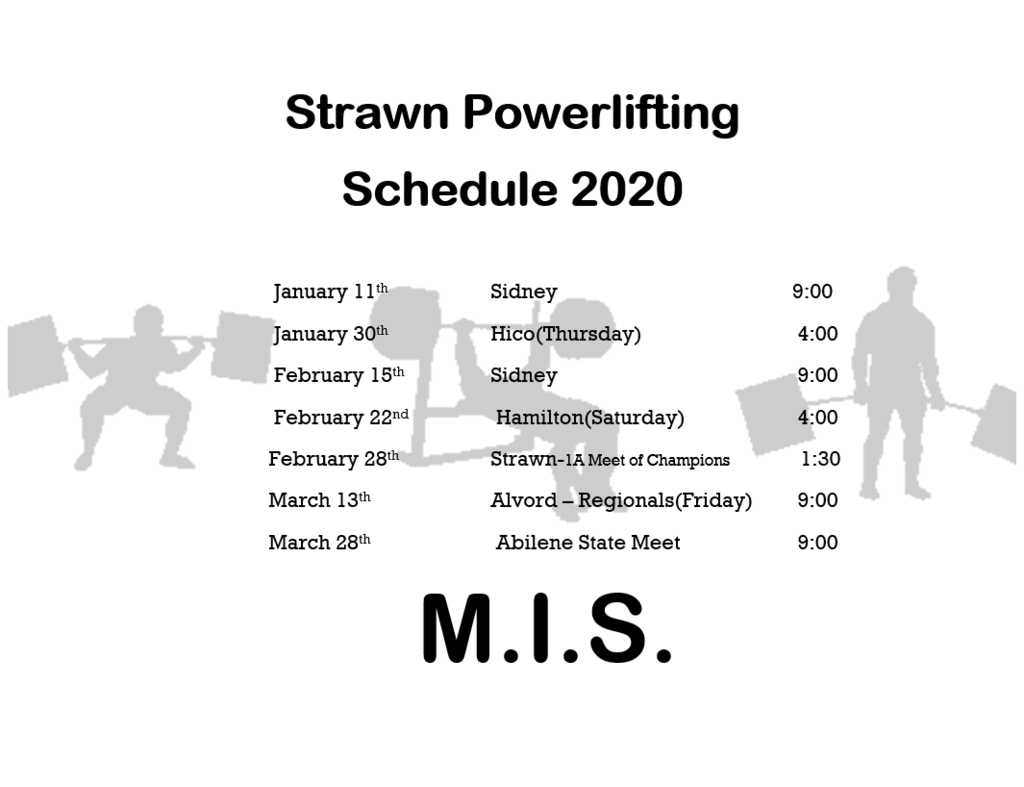 Varsity Girls & Boys Basketball Schedule Change: The game scheduled with Moran at Home on Friday, January 24th, will be played in Moran, and the game on Tuesday, February 11th, will be played at Home.


Thank you, Strawn School Board, for your service and dedication to our students!

East Walnut (Davidson Cemetery Road) will be closed between Adams Avenue and Madison Avenue tomorrow starting around 8 a.m. The city is running a new water line to the Ag Barn and will need to trench across the road. Please watch out for our city workers when driving by that area.


If you are interested in advertising with our 2019-2020 Greyhound Yearbook, please contact Mrs. Cassie Ellis! (254) 672-5776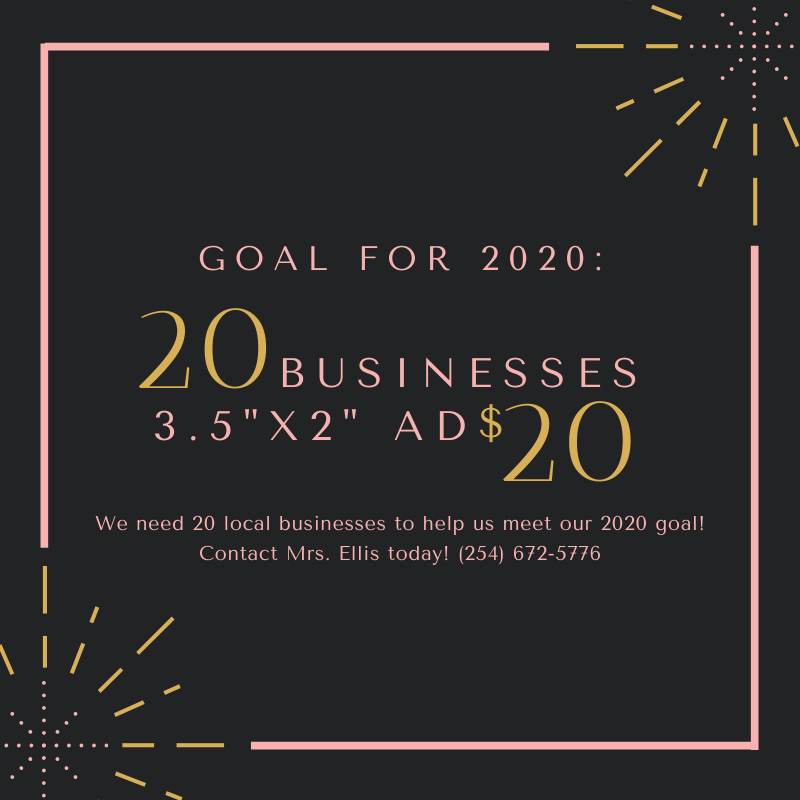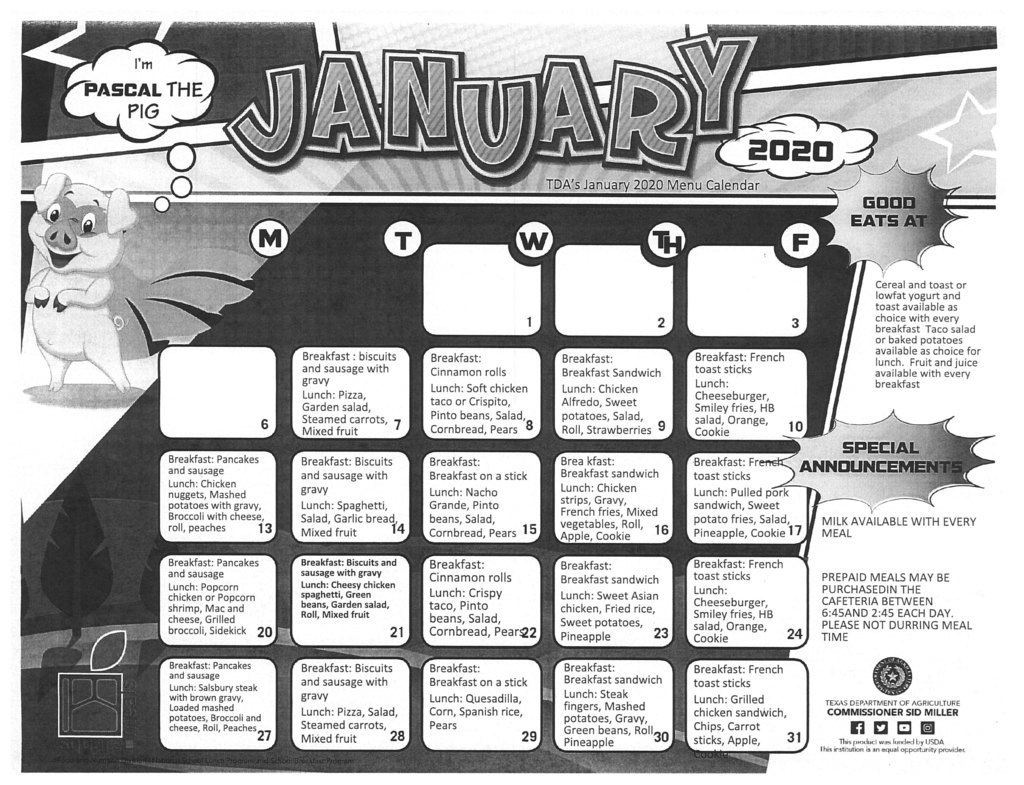 Varsity Girls play here tomorrow evening at 6:00 PM. This is the last game before District, so come on out and support our Lady Hounds!

Classes resume tomorrow morning, and we cannot wait to see all of our students!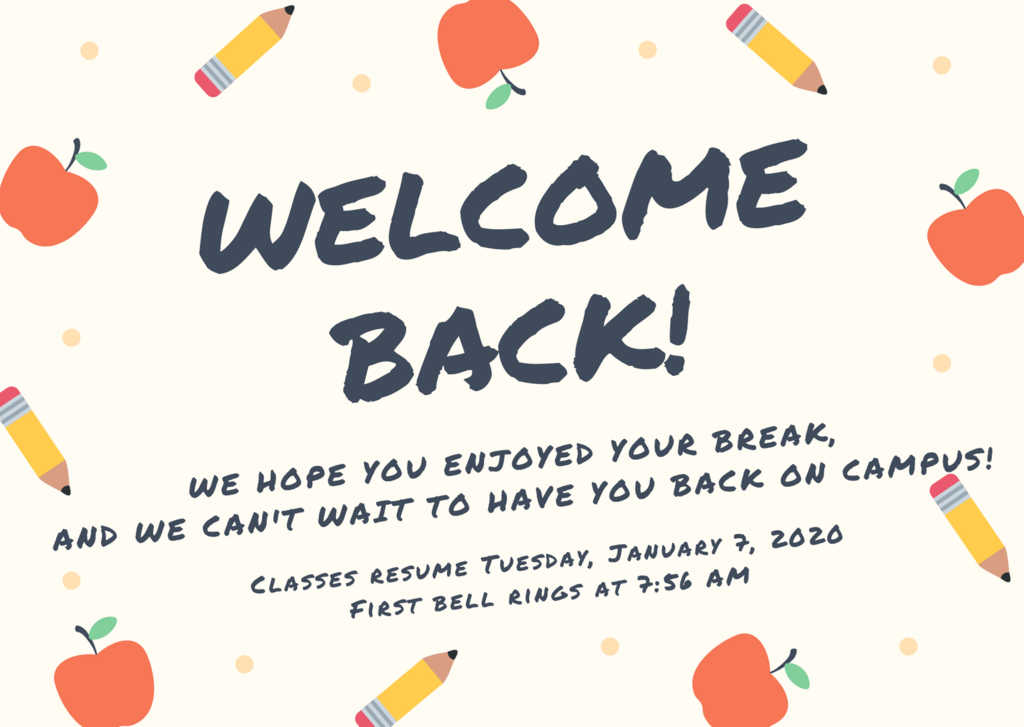 January Cafeteria Menu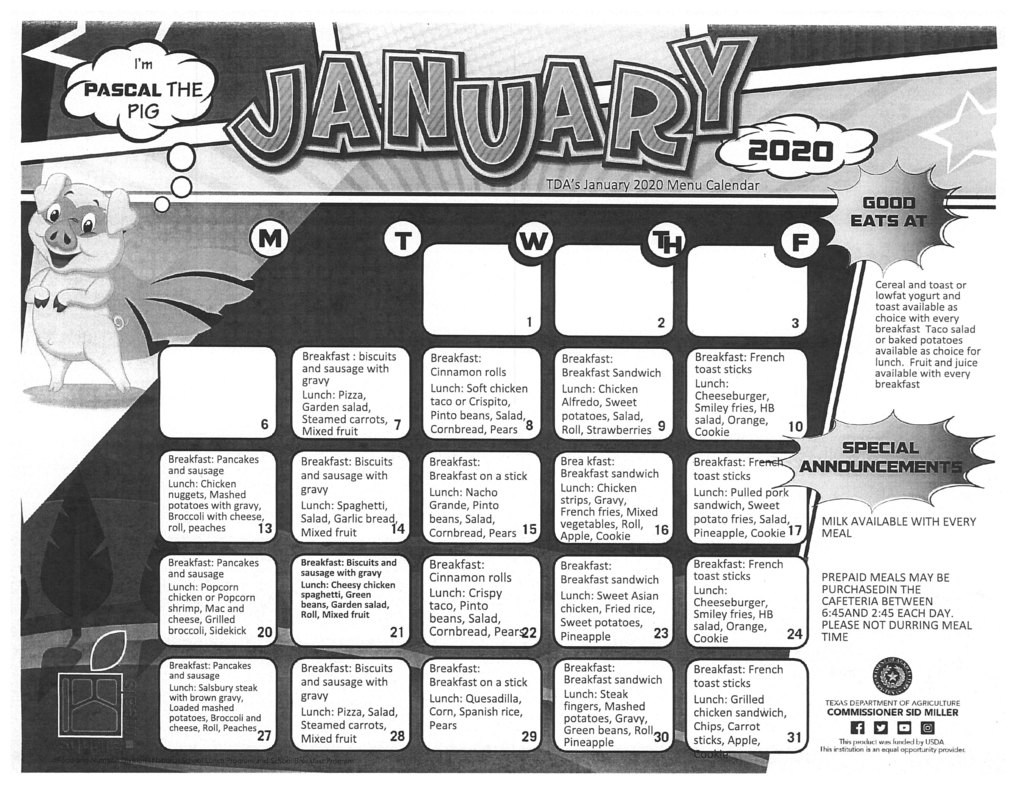 We would like to invite our students' families to come eat lunch with them tomorrow, December 19th! We will be serving ham, mashed potatoes, green beans, roll, fruit, and a dessert. Adult lunches are $3.80.Please check with your children's teacher as to what time their class attends lunch.

On Thursday, December 12th, our junior high students (grades 6-8) competed in the Junior High UIL Academics Competition held in Ranger. We are proud of their efforts and how well they represented our school. Here are the results.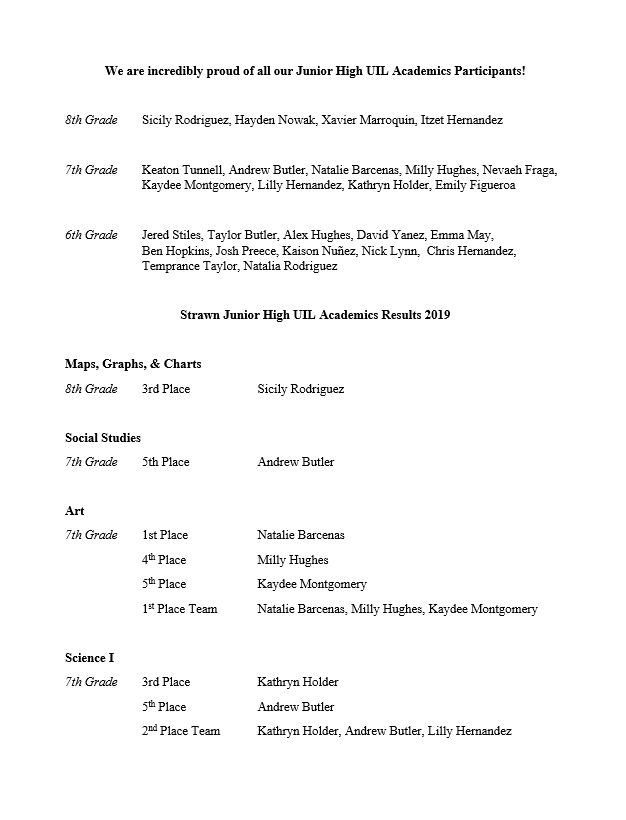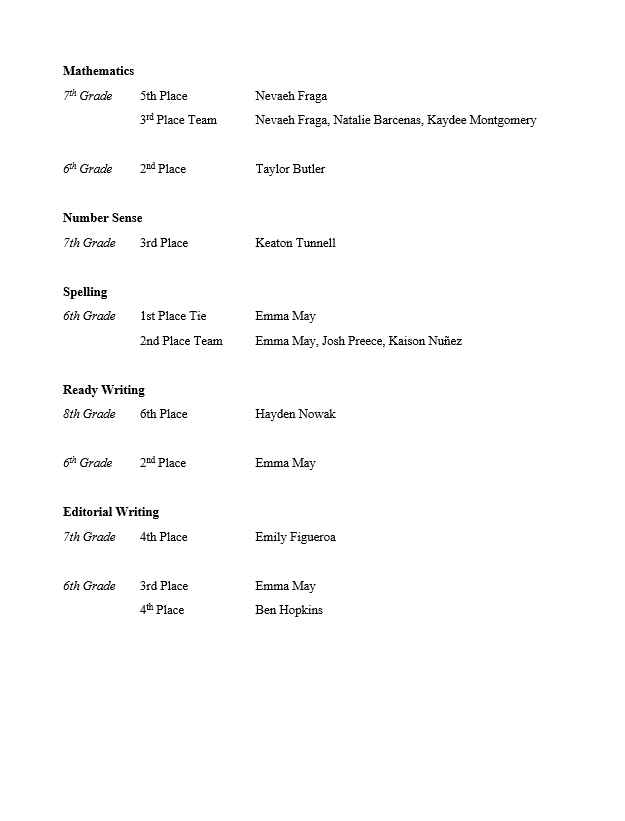 Join us at the Ag Barn at 10:00 AM on Saturday for the Strawn Stock Show! We will also be drawing a winner for the Swine Raffle, so get your raffle tickets now before it's too late!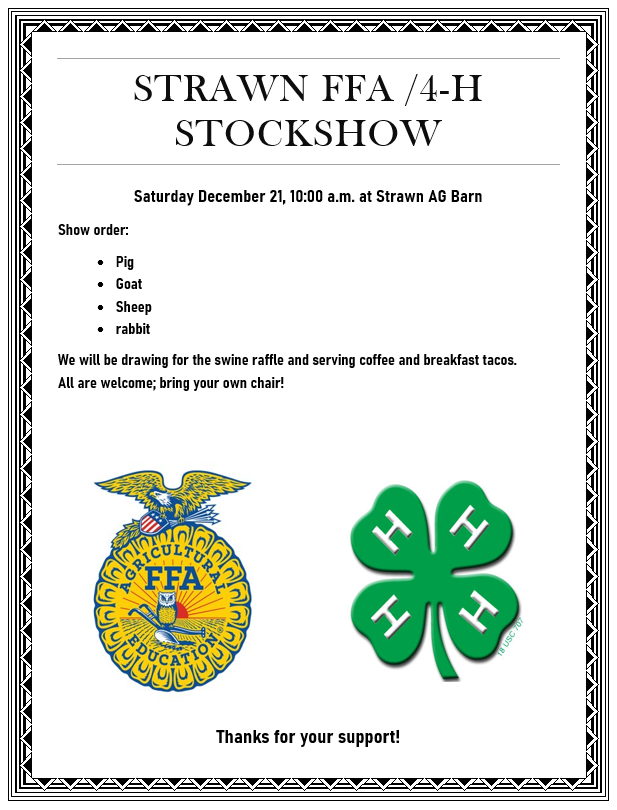 Our photos from the semifinals are up on pixieset! Contact Mrs. Ellis for prints - 4x6 prints are $1 each! greyhoundyearbook.pixieset.com/varsityfootballsemifinals These photos were taken by Strawn graduate, Kaitlyn Striz!

Congratulations to our Junior High who were honored last night before the game! Our nominees for Football Sweetheart were Sicily Rodriguez, Natalie Barcenas, and Emily Figueroa, and our nominees for Football Beau were Joshua Preece, Jesse Corona, and Nicolas Lynn. Congratulations to Natalie and Jesse! Photo courtesy of Hannah Nowak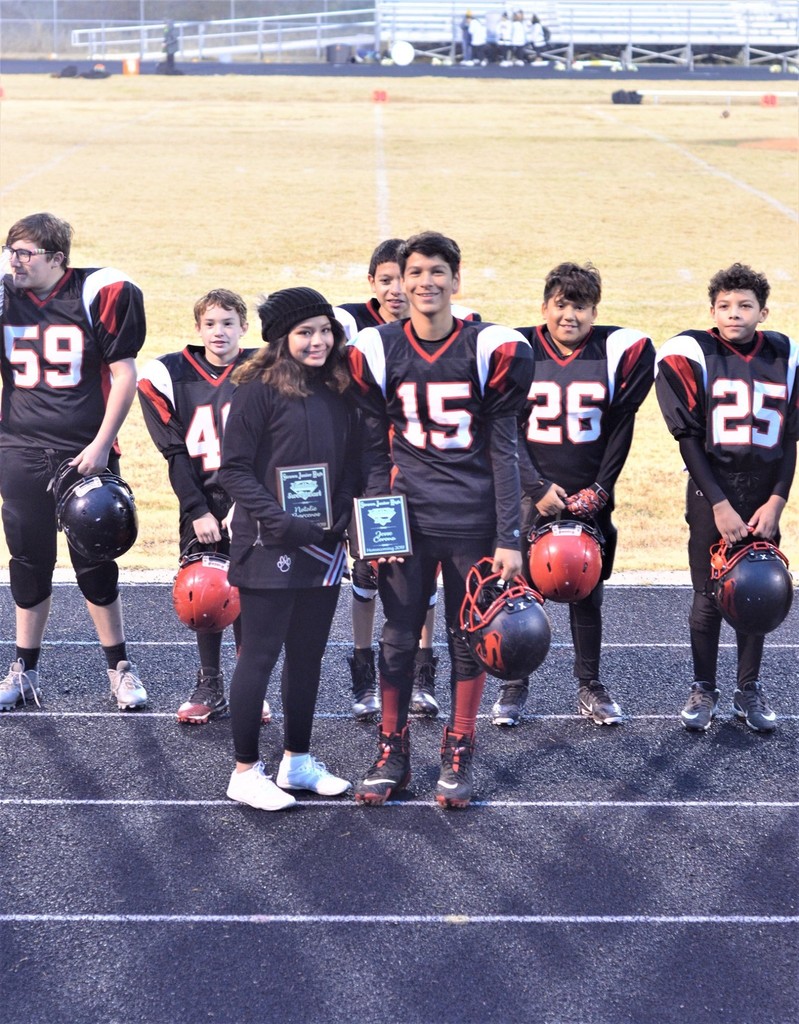 Spirit Games last night were a blast (and quite messy)! The Senior Class came away victorious! Thank you to everyone who helped out, planned the event, and helped our kids have such a great time!