First & Second Grade enjoyed a fun-filled Friday for Talk Like A Pirate Day!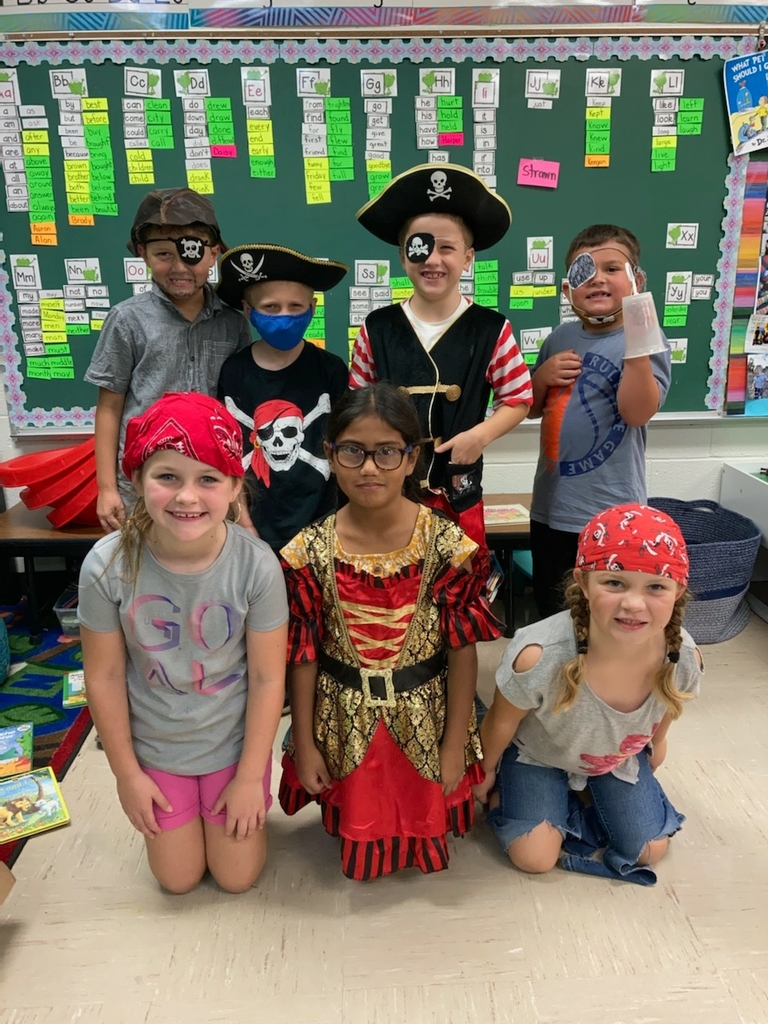 Our drone program students took the opportunity yesterday to have their first flight of the year! They learned it's a little harder than it looks! We can't wait to see their progress throughout the semester!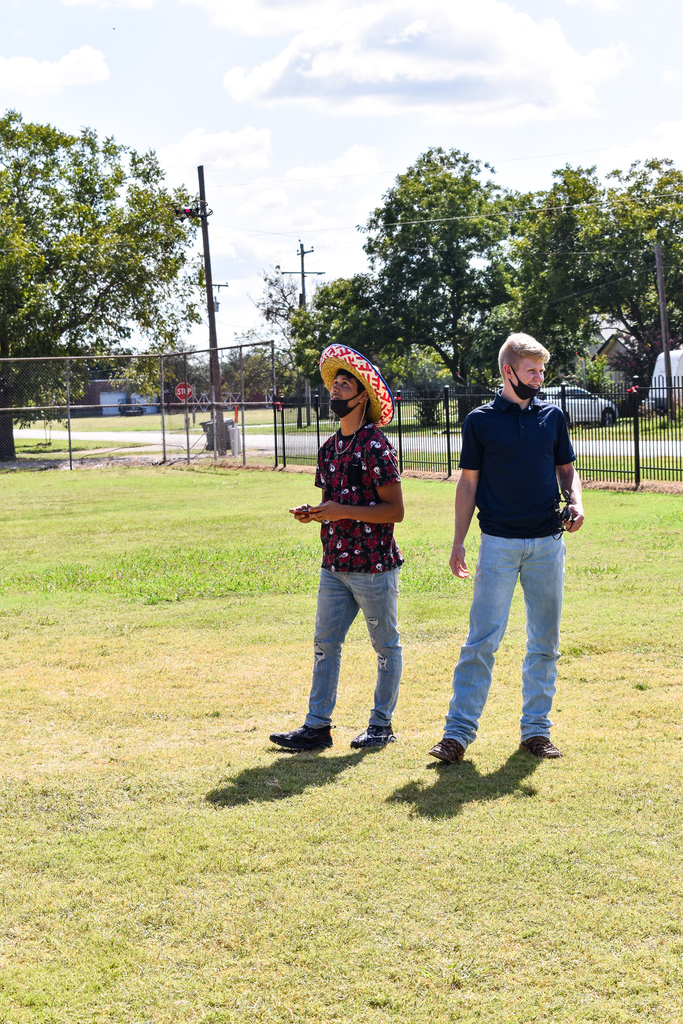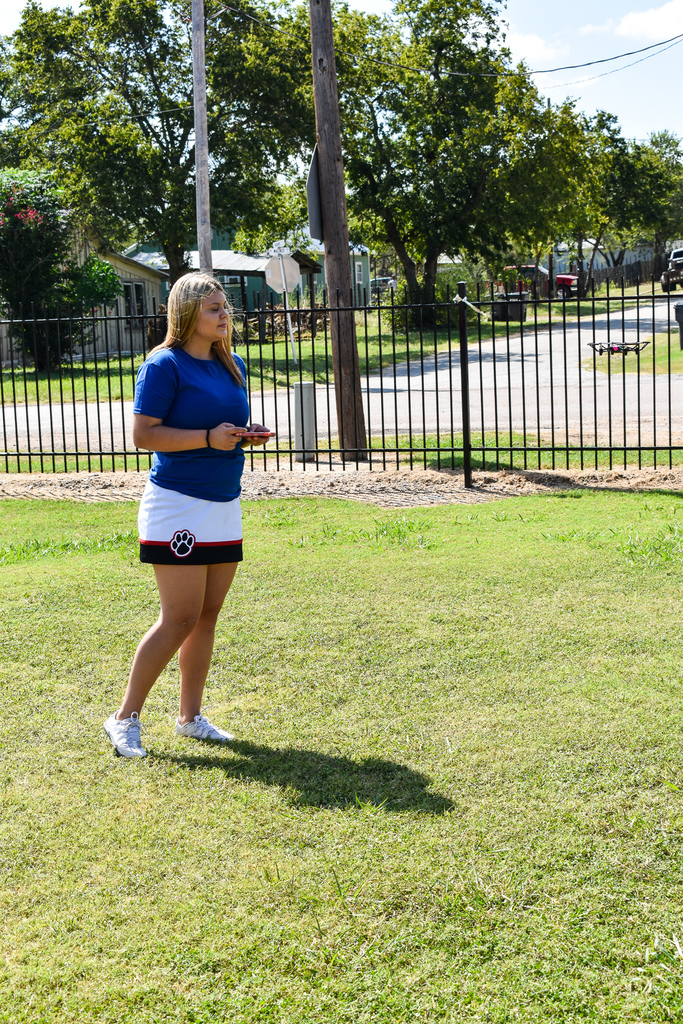 This morning's greeters were Mrs. Lee's Spanish classes, which paired perfectly with today's dress up theme - Fiesta Day! Greeters hung papel picado banners and played music over the playground before the bell rang for classes to begin! Please visit our Facebook page for more photos!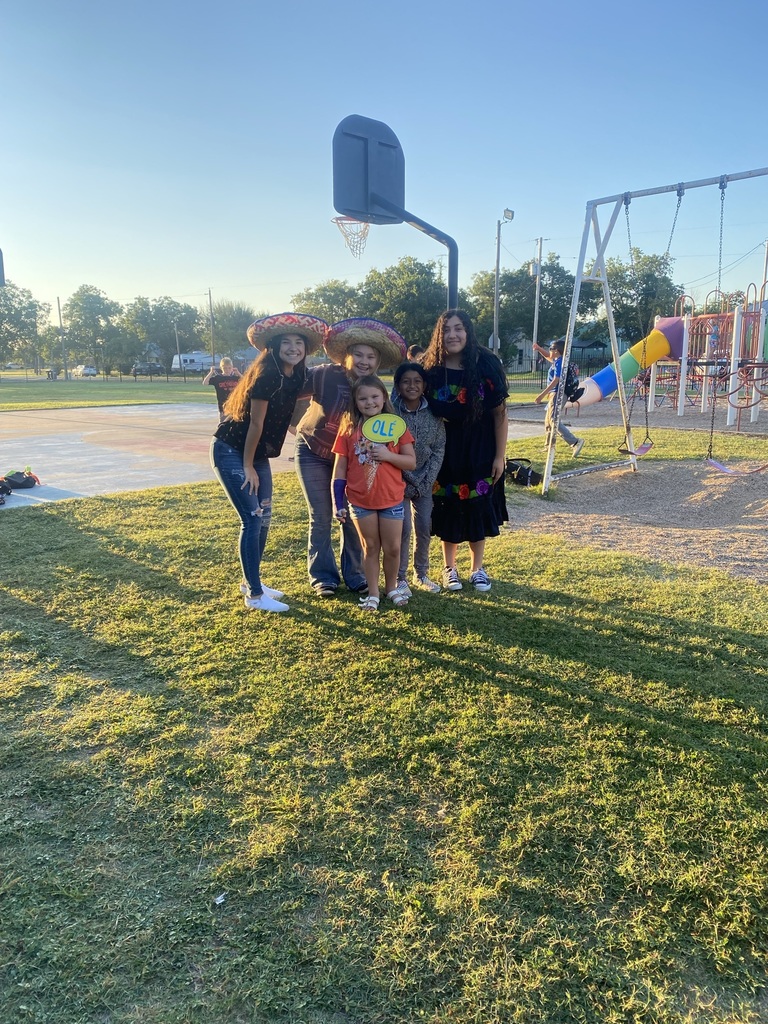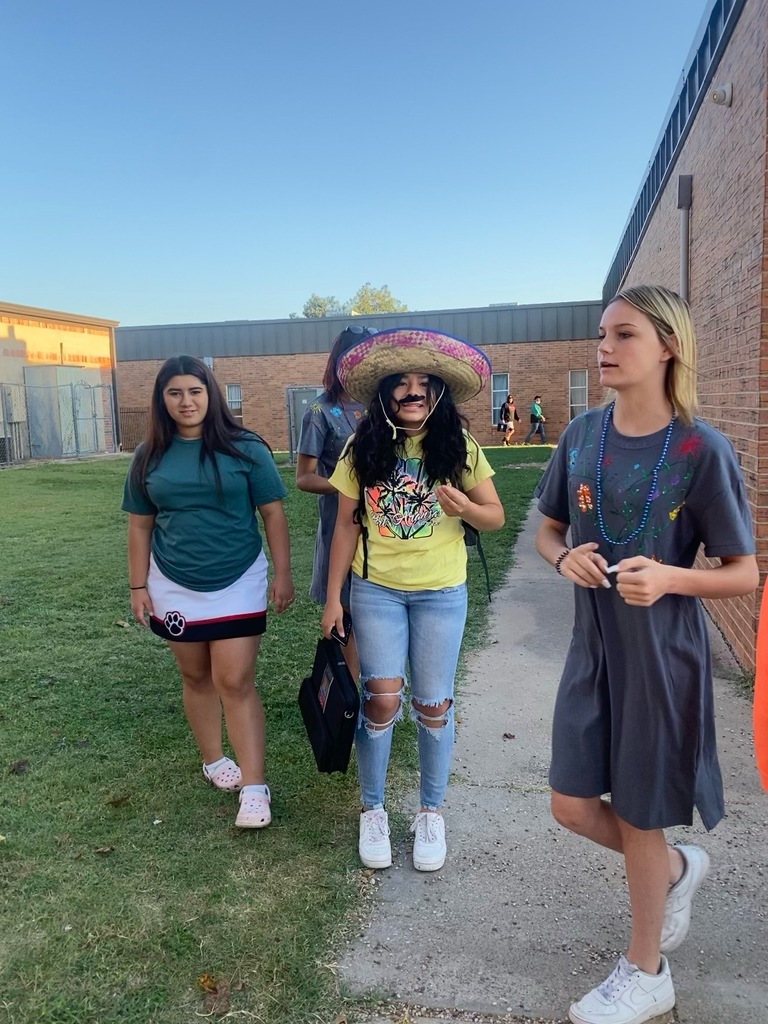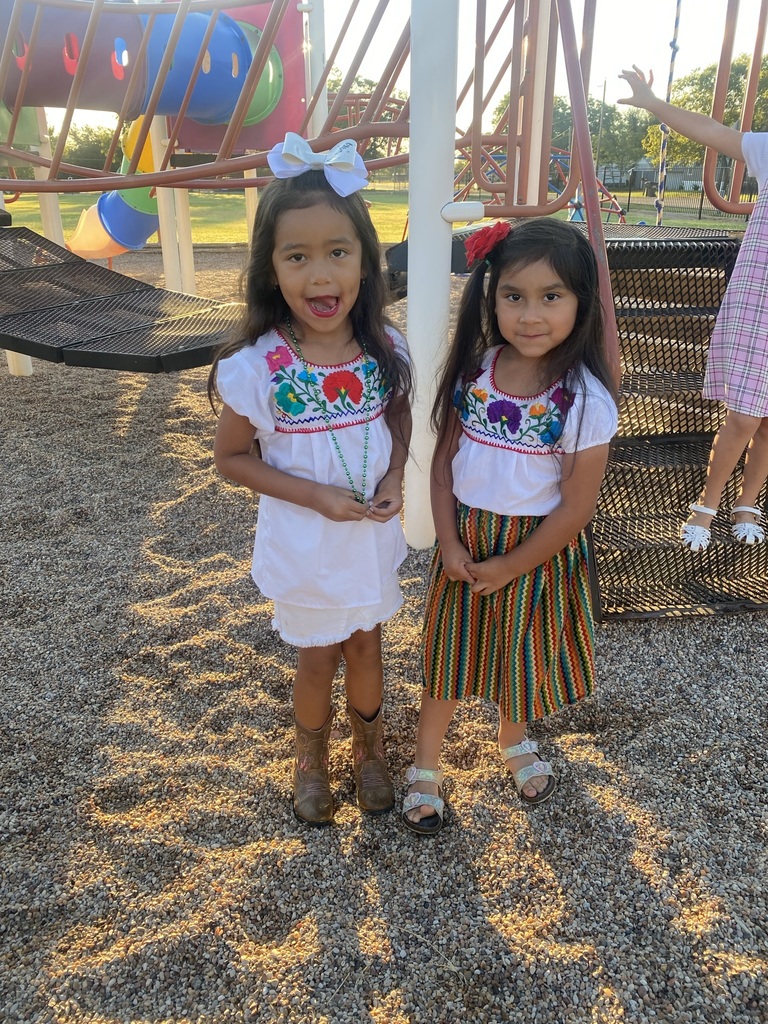 These shirts will be sold at the game tonight in Gorman! JH plays at 5:00PM and Varsity at 7:30 PM!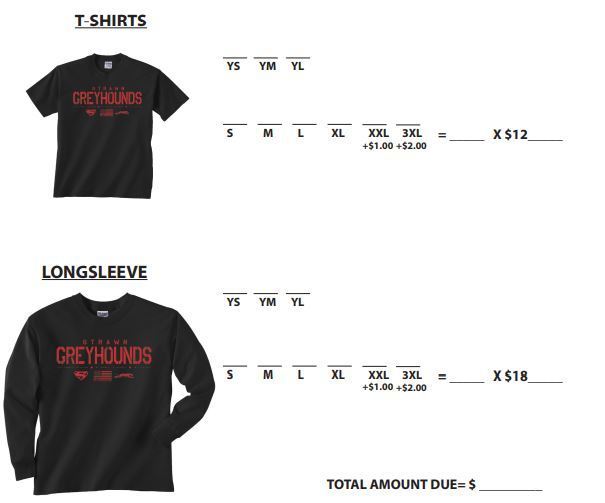 Booster Club Meeting: Monday, September 20th, in Strawn ISD Cafeteria, 5:00 PM We will be discussing fundraising events and Fall Festival. Please join us!

Strawn booster club will be having a cake raffle at the volleyball games today starting at 4pm. The funds raised will go towards upgrades needed for the concession stand at the football field. Y'all make sure to buy you a ticket for a chance to win some yummy dessert and come cheer on your lady hounds 🏐 Only $1 a ticket 🎟

Both JH and HS football teams play in Gorman on this Thursday, September 16th! Our dress-up theme will be Fiesta, and cheerleaders will be selling tattoos in the morning. Small Tattoos - 50¢, Eye Blacks - $1. There will not be a pep rally as it is an away game.

If you are interested in 4-H, please come join us to learn more about what 4-H has to offer! Meeting location has been changed to the picnic tables on the playground due to GermBlast being on campus!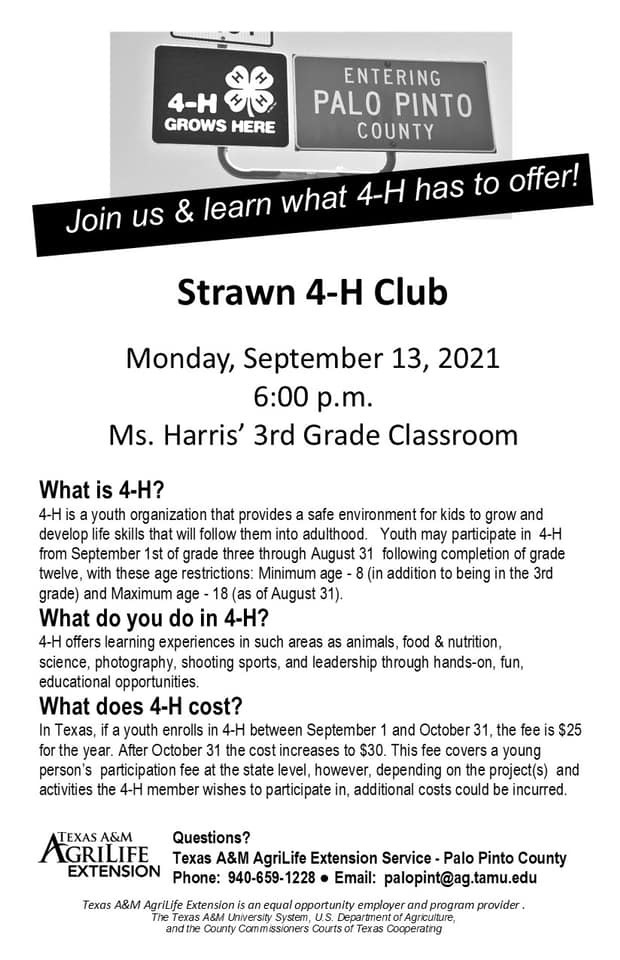 Athletic Schedule for the Week!

Friday's JV and Varsity volleyball games against Woodson will be rescheduled to a later date TBD.

FRIDAY: Wear your favorite team jersey & join us on the playground at 2:20 PM for the pep rally! Tattoos will be sold for 50 cents on Friday morning. Find a cheerleader to purchase! Volleyball players will be greeting students as they arrive to school!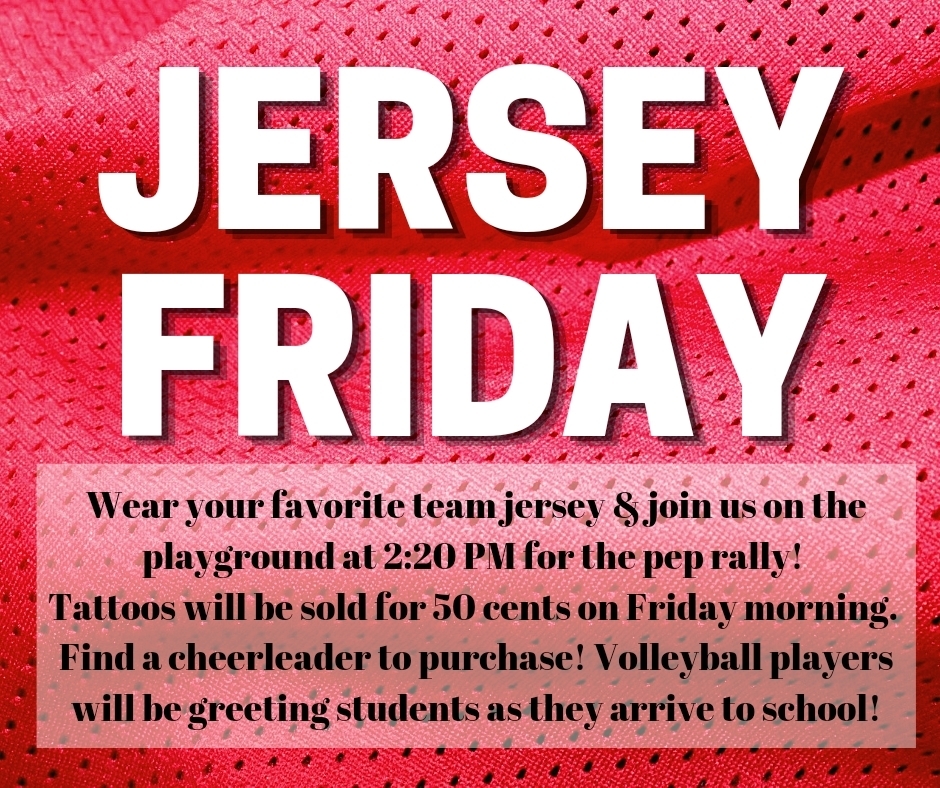 This Week's Athletic Schedule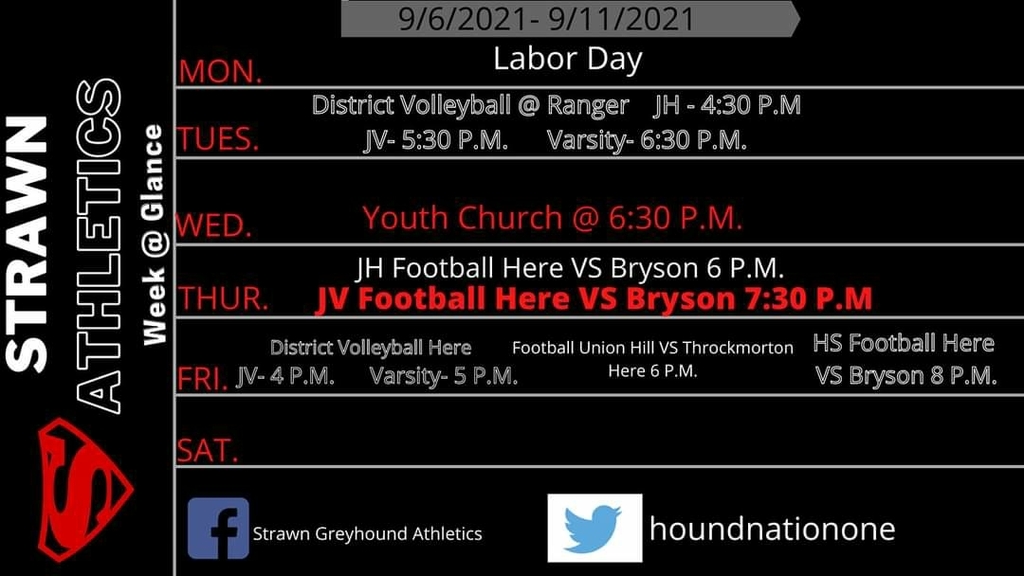 Save the Date! Monday, September 27, 2021, is Picture Day for Strawn ISD! Lifetouch will be on campus to photograph all students and staff, Seniors, and the following groups: Cheer, Pep Squad, & Volleyball. Retakes and Football photos will be on November 4th! Please contact Mrs. Ellis with any questions! (254) 672-5776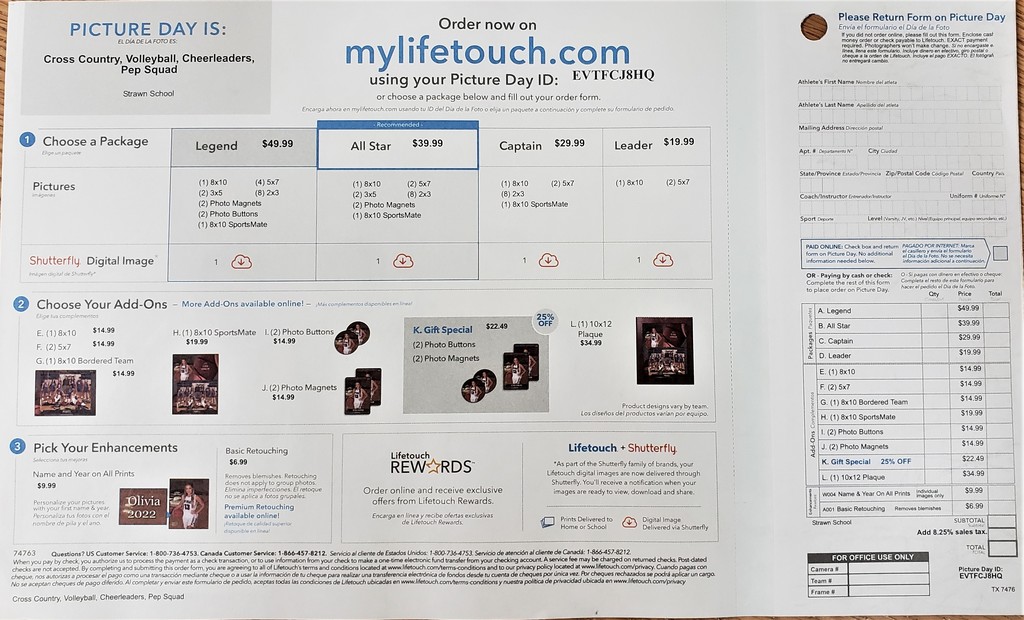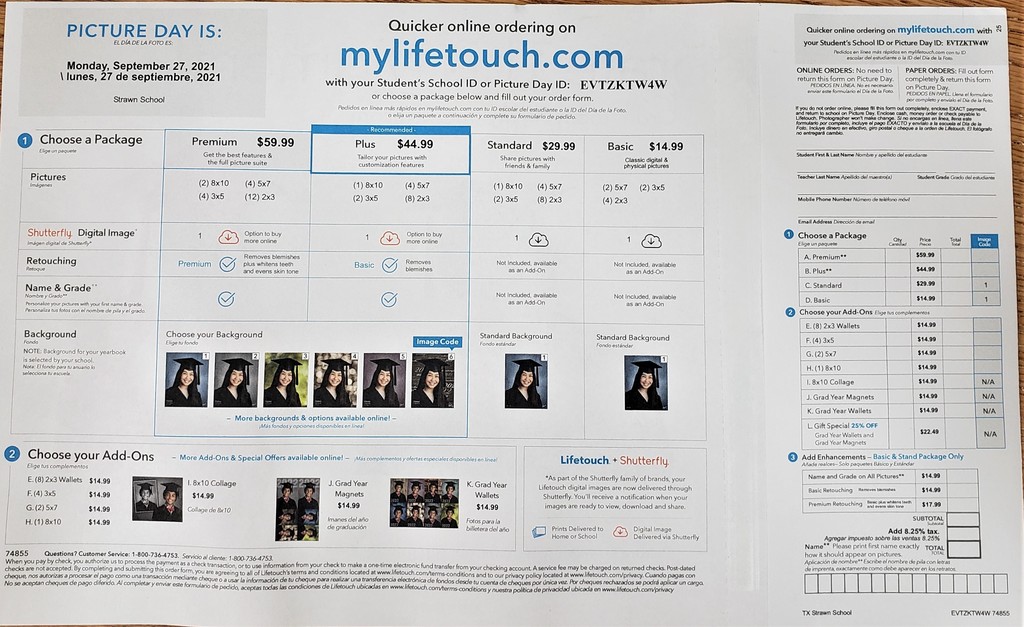 Carrying on the tradition, Greyhound Athletes gathered on Thursday to paint the road leading to the stadium. We love to see our community and our athletes' families come together. The pride they all feel is evident and inspiring! We also enjoyed seeing Woonsen participate in this tradition while she is with us from Thailand! Thank you to everyone who helped with Paint the Road on Thursday! Brandy Sizemore, Jessica Mallory, Jocelyn Mallory, Melissa Vasquez, Sona Nunez, Stacey Rigdon, Tina Leath, Mrs. Pollock, Sherlee Love, and Mary Tretter - thank you for your help with hot dogs, chips, ice cream, and decorating the town!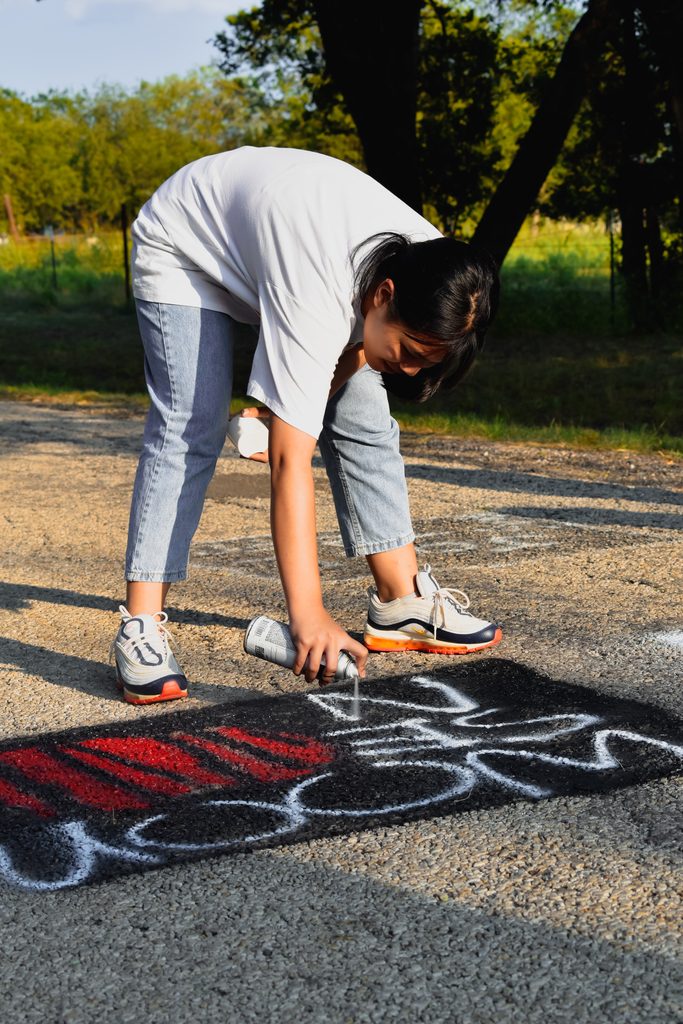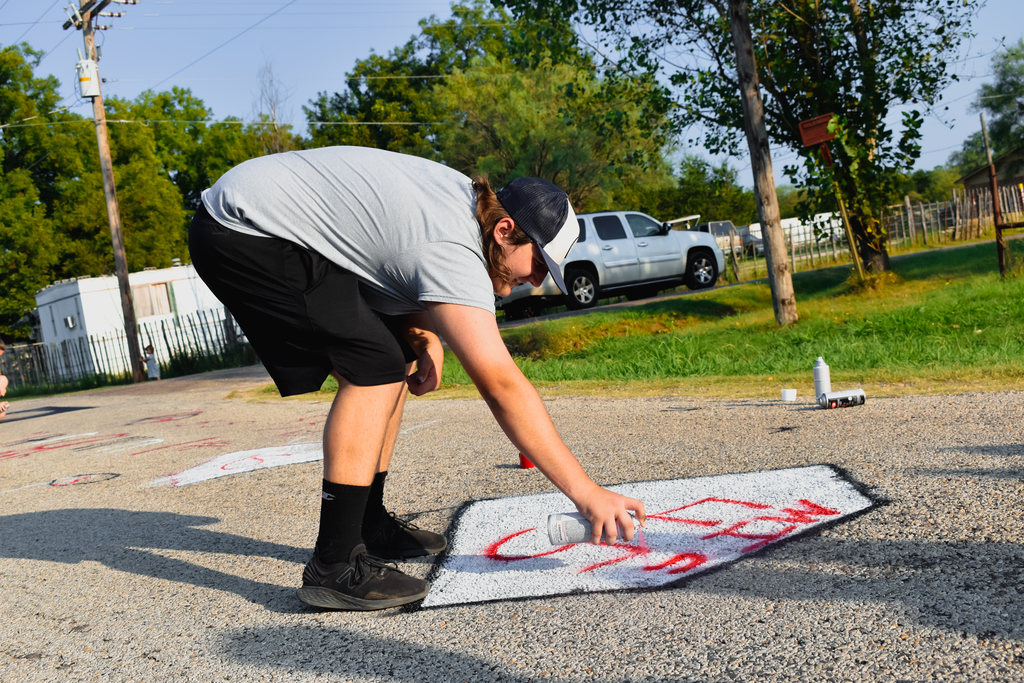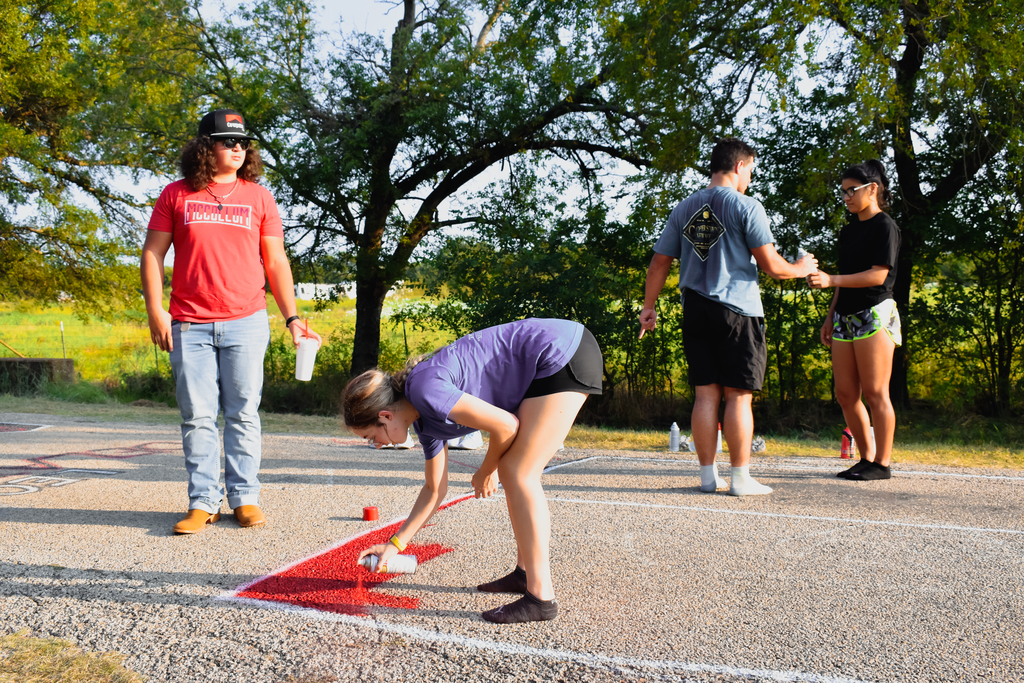 Breast Cancer Walk Fundraiser for Shan Nowak October 2nd, from 5:00-8:00 PM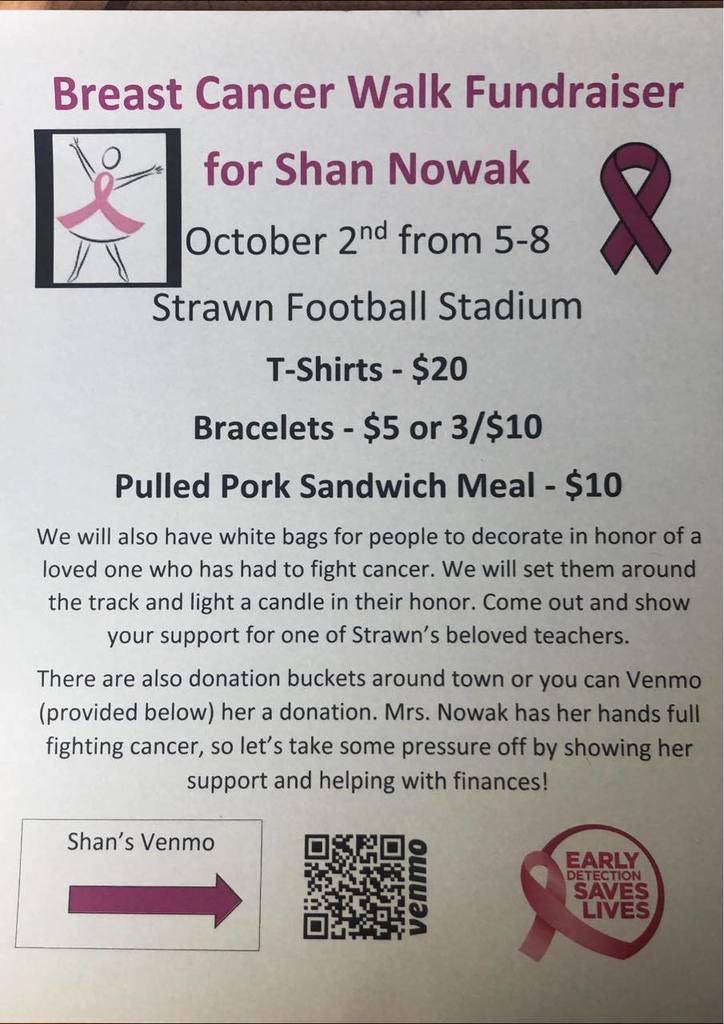 Strawn ISD New COVID-19 Procedure: In an effort to help keep students and staff safe, beginning Tuesday, September 7, Strawn ISD will begin checking temperatures at all entrances for all individuals that are entering our building. During the school day, students and staff experiencing a fever will be sent home and encouraged to get a COVID test.

JH Football Schedule Updated 09-13-2021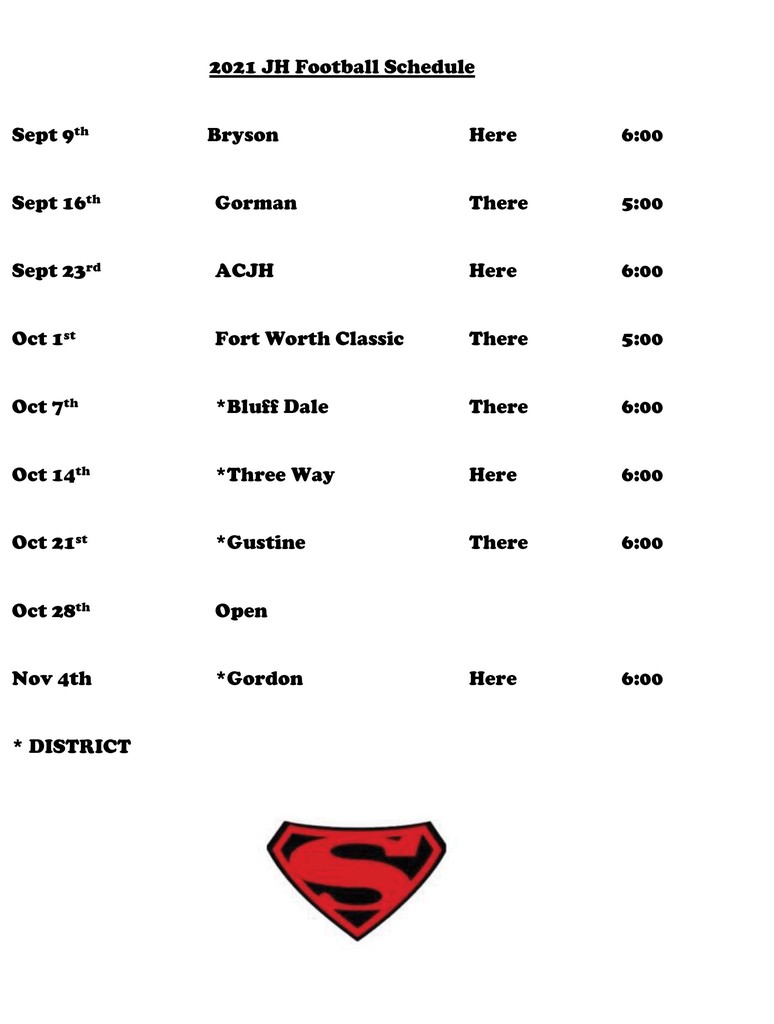 Strawn ISD School Board Member Position Available! Please contact the Strawn Administration office if interested by Thursday, September 30, 2021. (254) 672-5313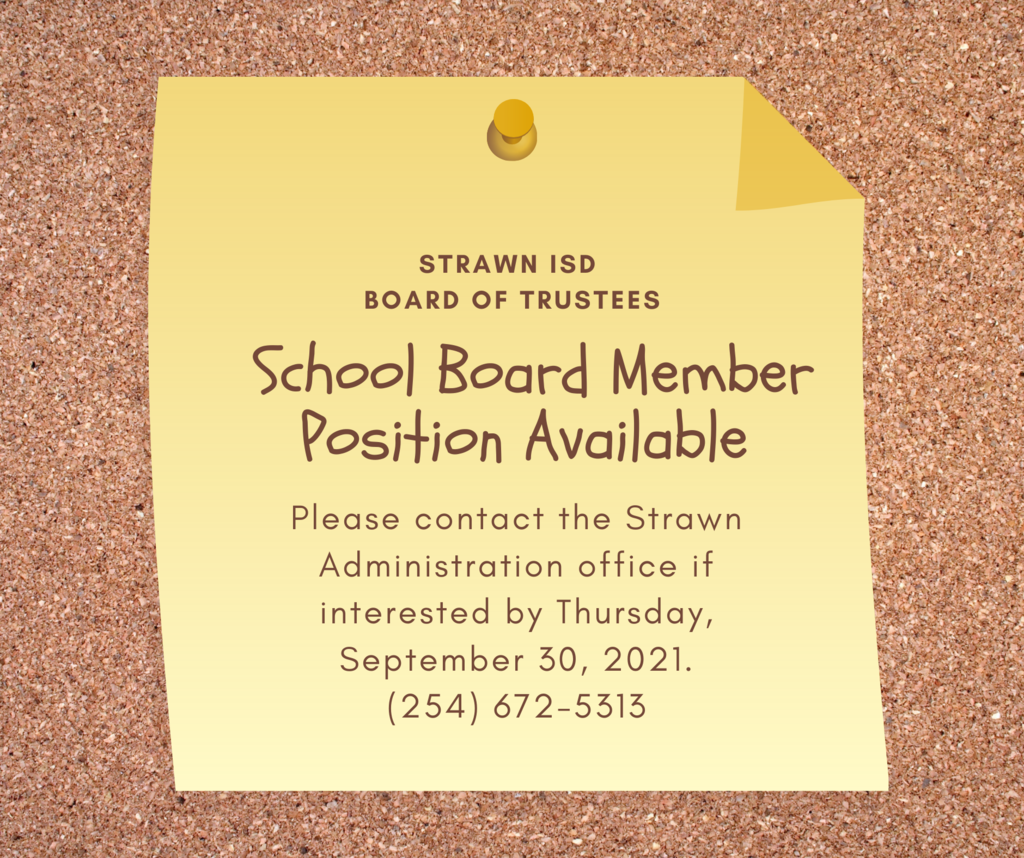 There will be no school on Monday, September 6, 2021 in observance of Labor Day. School will resume on Tuesday, September 7. Have a wonderful and safe three day weekend!