State Semifinal @ Dublin Friday December 3rd @7 P.M.



Date and site change !!!! Regional Championship @ Breckenridge @ 6 P.M. Friday November 26th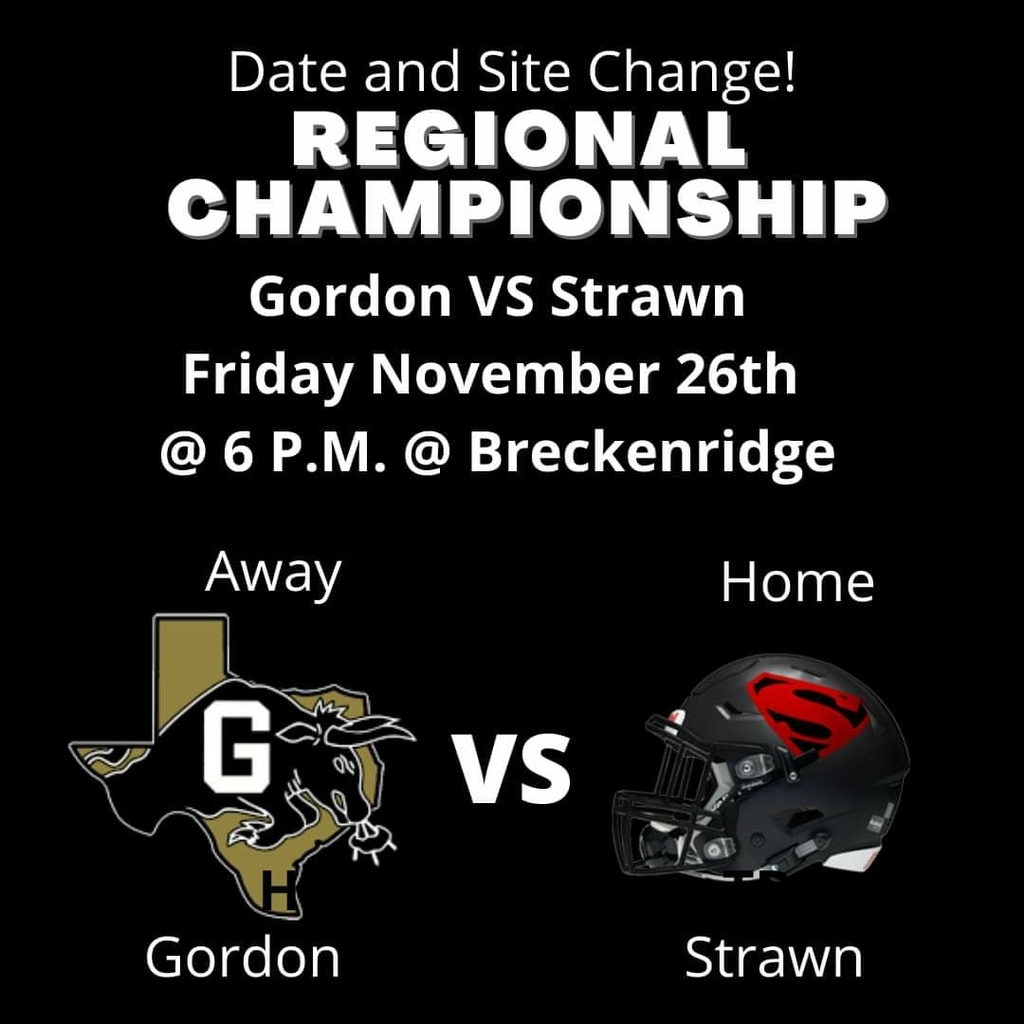 Check out this delicious research project by Ms. Harris's Third Grade Class! Students researched their candy and created posters detailing their findings - when it was invented, the ingredients, and so much more! Visit our Facebook page for more photos!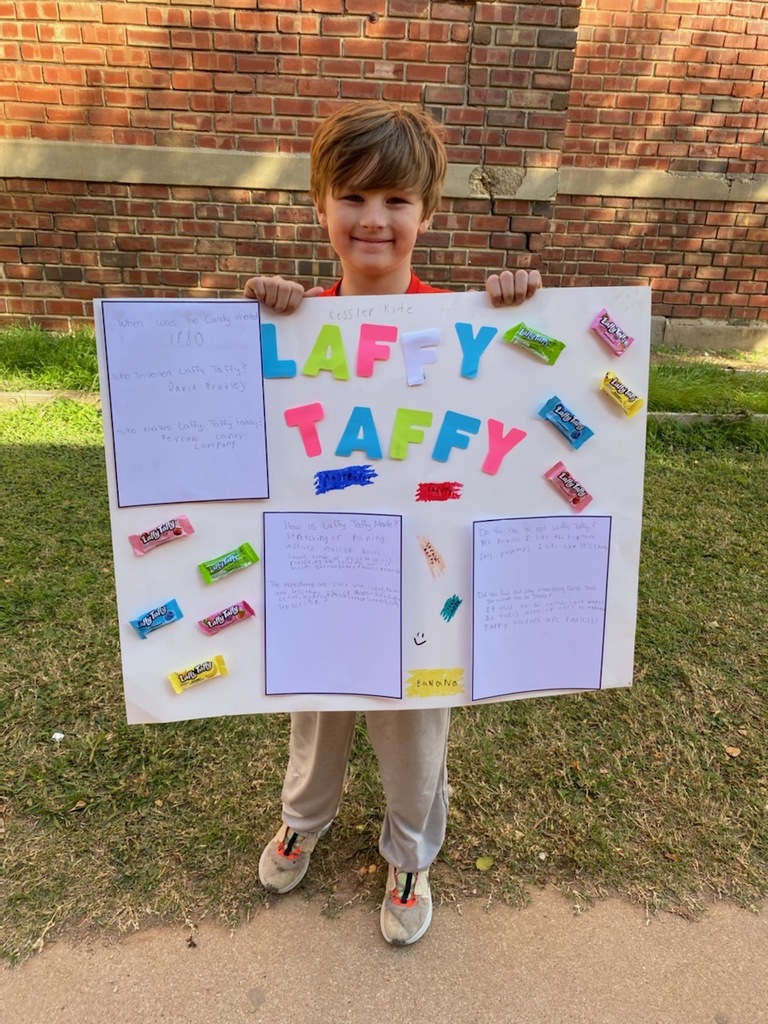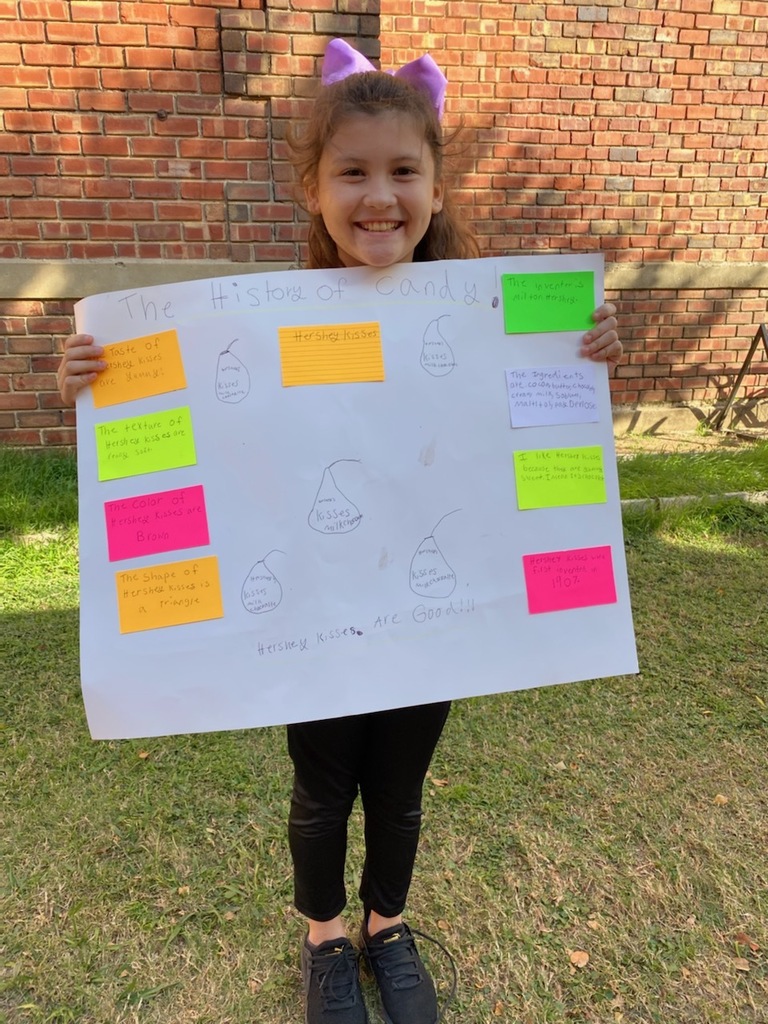 Friday, November 19th Wear your fall flannel to school Friday and help Throckmorton FALL out of playoffs! Join us in the parking lot at 1:20 PM for the send off, and we'll see you at the game in Springtown at 6:00 PM!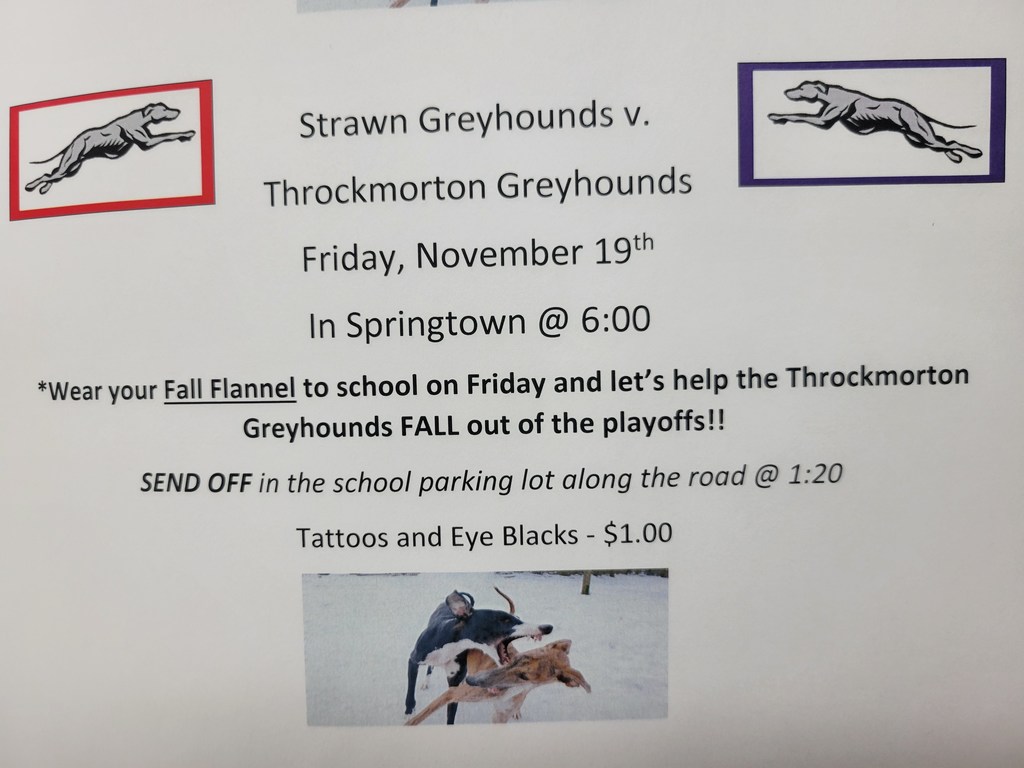 🐾🏈 Tickets for Friday's Area Championship: Strawn vs. Throckmorton Will Be Available ONLINE ONLY!! If you need any further information please call 254-672-5313 🏈🐾
https://www.springtownisd.net/Page/12001

FINANCIAL AID DAY! Beginning this year, all 12th grade students must complete and submit a Free Application for Federal Student Aid or Texas Application for State Financial Aid or sign an opt-out as part of their graduation requirements. Don Hilton from Ranger College Financial Aid will be in the computer lab on Thursday, November 18th, from 9:00 AM - 12:00 PM to assist students and parents in filling out the FAFSA form. Parents will need to bring 2020 tax information. If you have questions, please contact Mrs. Mallory.

Regional Quarter Final Championship Friday, November 19th, in Springtown, 6:00 PM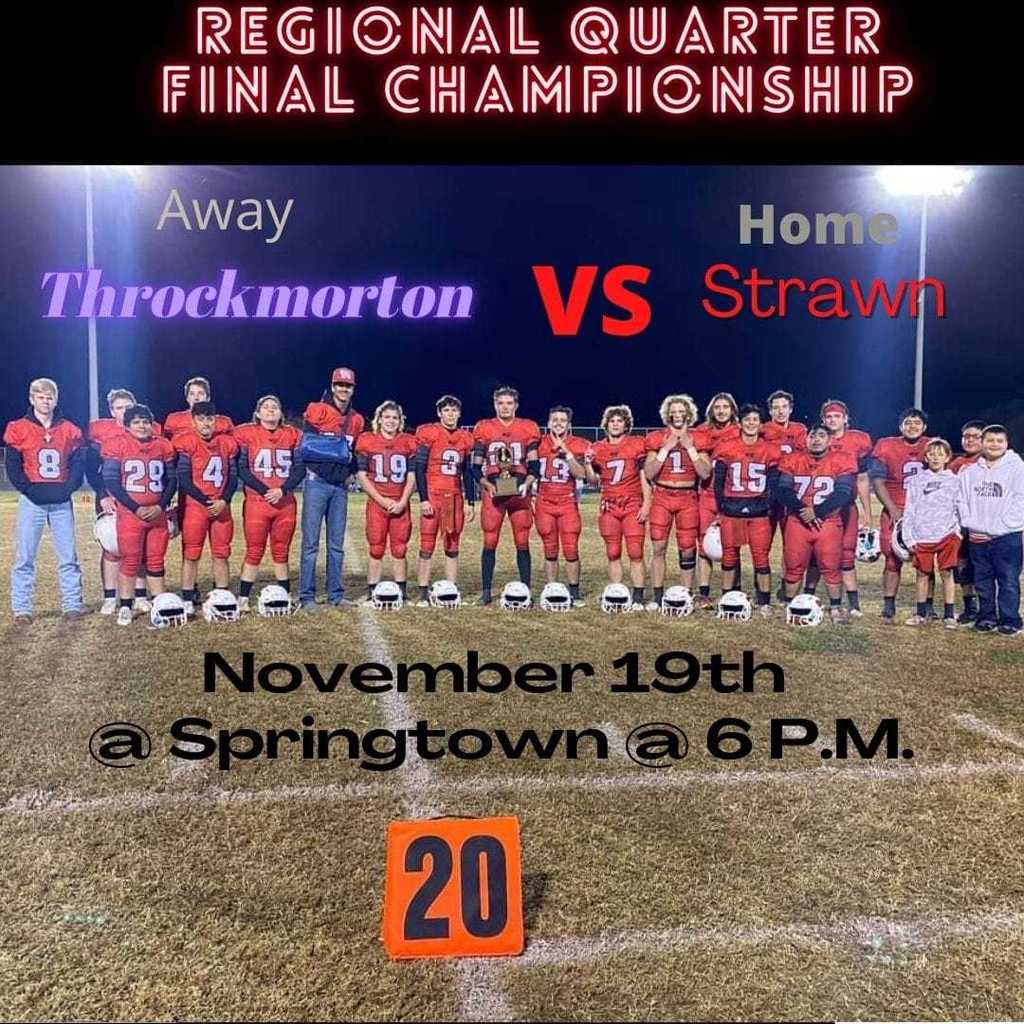 Kindergarten will have a Thanksgiving Dance Program next Thursday, November 18th, in the cafeteria at 10:30 AM!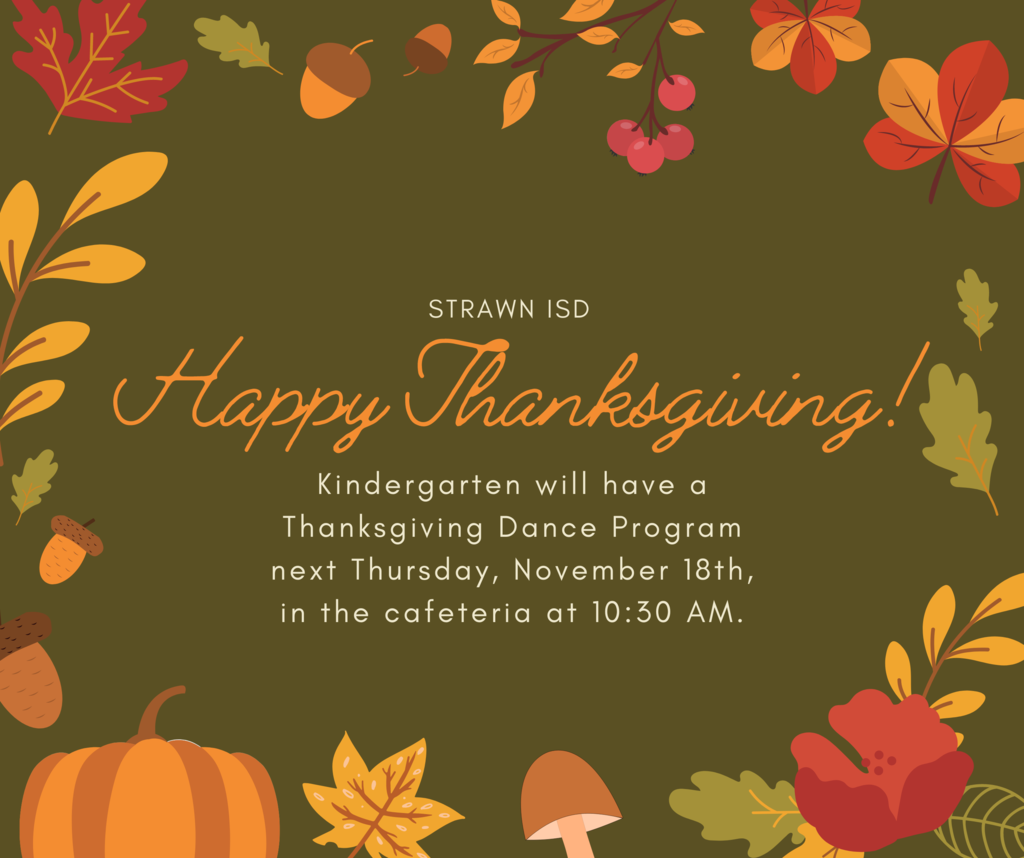 We are in need of 12 chess boards for our UIL Academic Chess Teams to practice. If you have boards that you are willing to donate or loan to us, please contact Mrs. Shugart at (254) 672-5776 or
kshugart@strawnschool.net
. Thank you!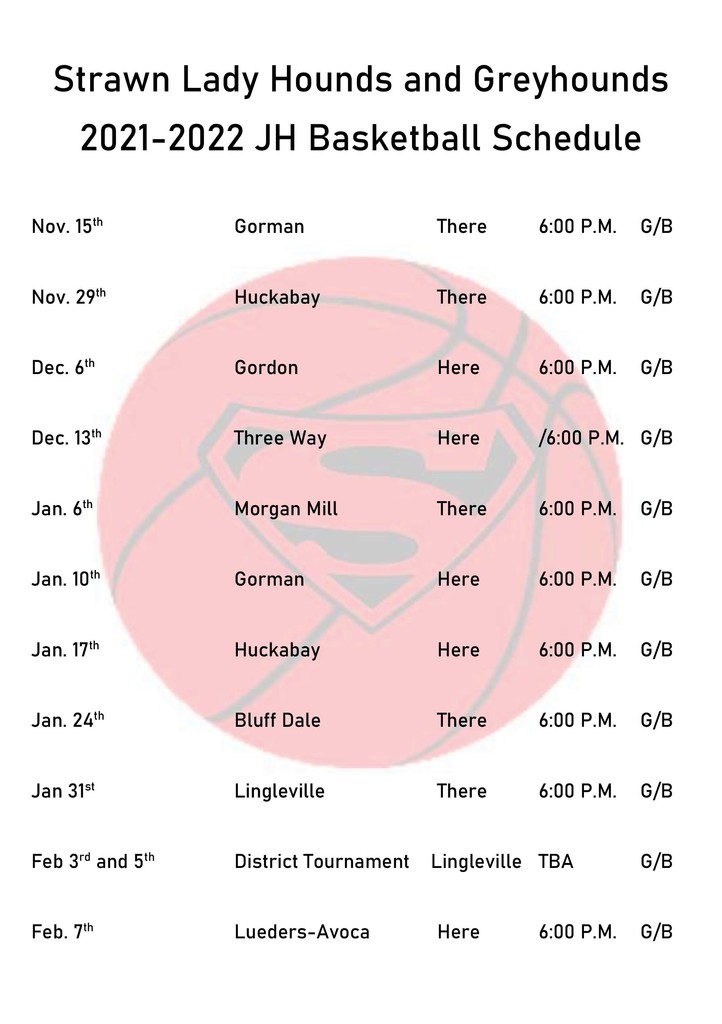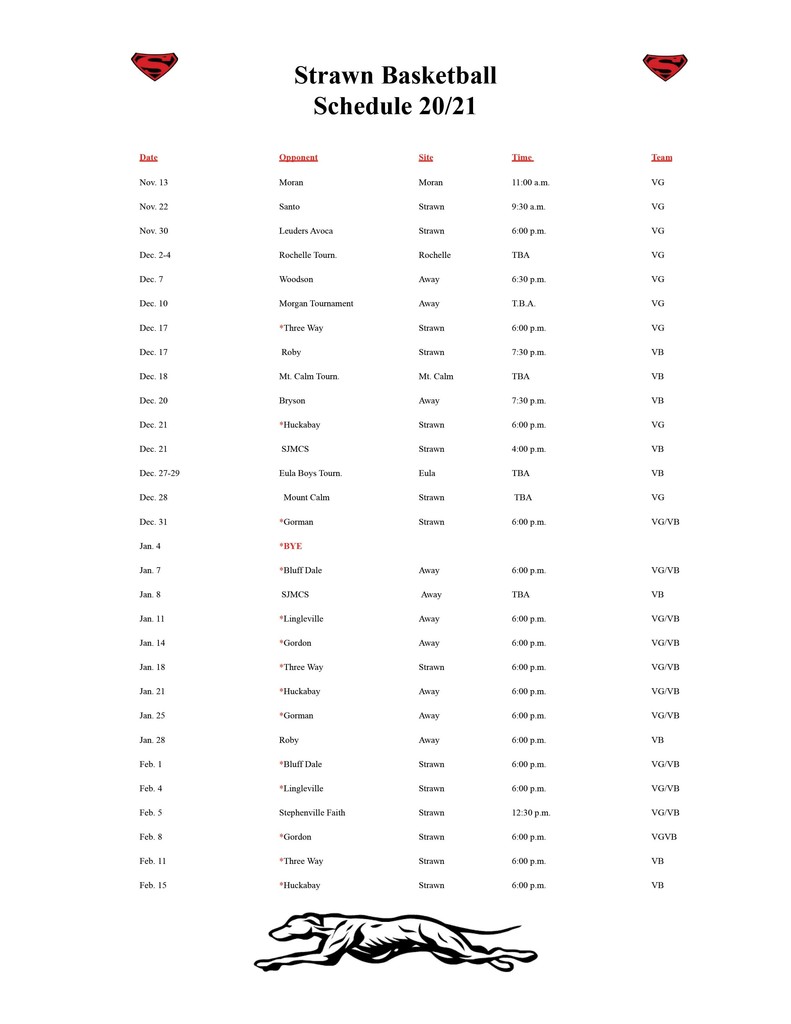 Tomorrow our Hounds battle the Morgan Eagles here at Greyhound Stadium, at 7:30 PM! The pep rally will be at 2:20 PM. Wear your Hawaiian attire because we are sending the Eagles south on vacation!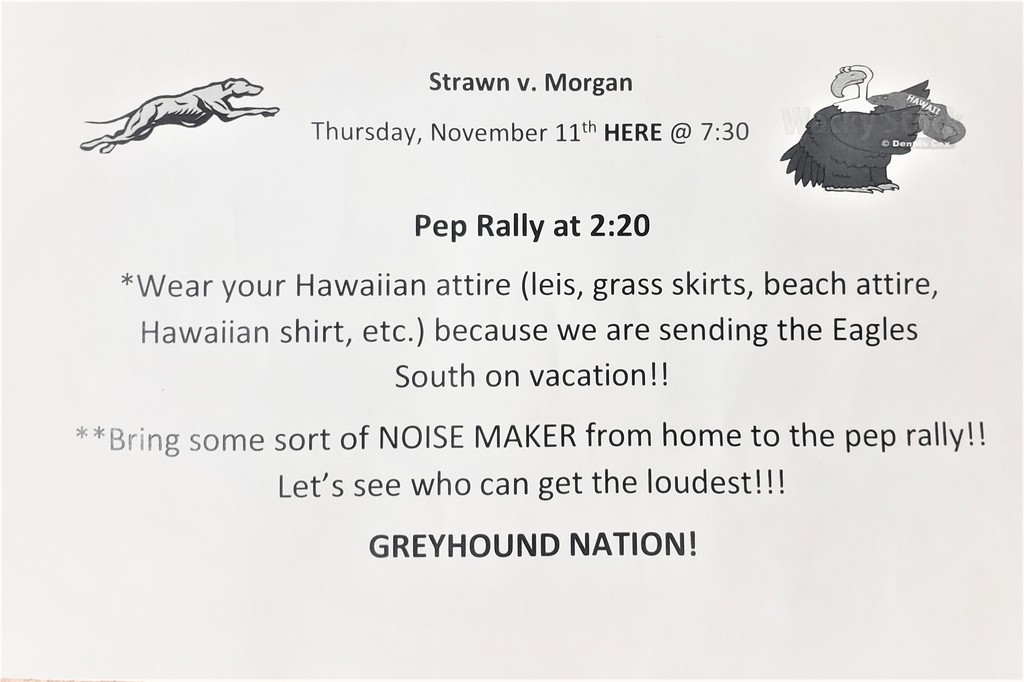 There will be no school for students on Friday, November 12, as it is a Teacher Work Day. Have a safe, long weekend, and we'll see you back Monday, November 15, at normal time!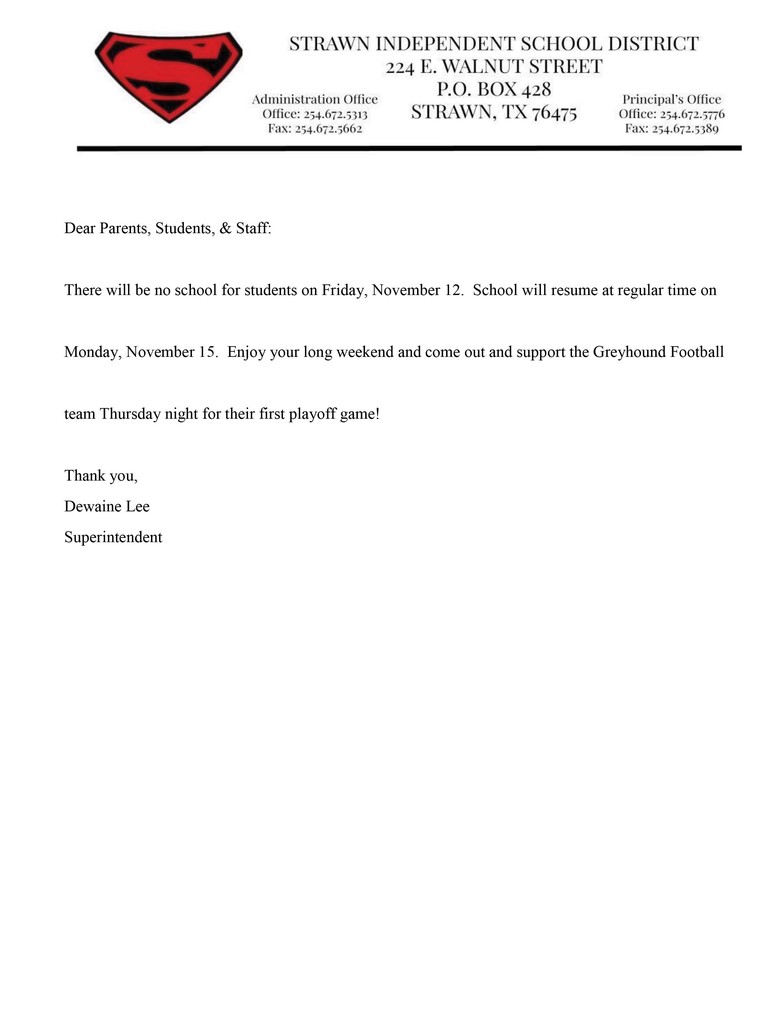 Strawn ISD received a total of $1,247.50 from the Bake Sale at Greyhound Pac-a-Sac on Saturday! This will go toward new playground equipment for our students & the community! Thank you to all who donated and to the staff, parents, & community members who brought baked goods for us to sell! Everyone was so kind, and we are truly grateful for your support and generosity!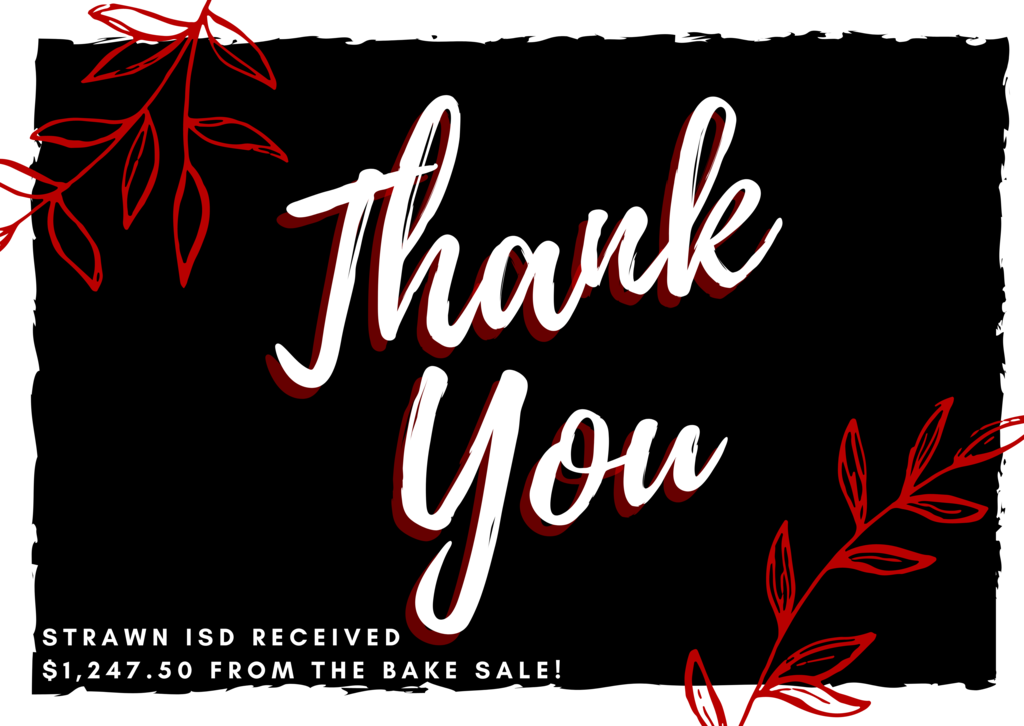 We are honoring our veterans on the large bulletin board by the office! If you would like to share photos of the veterans in your life, please bring them to Mrs. Cormack this week! You can also share them with us digitally via Facebook or e-mail them to
cassie.ellis@strawnschool.net
.

Bake Sale at Greyhound Pac-A-Sac on Saturday, 8:30 AM until sold out! This will go toward new playground equipment for our students & community!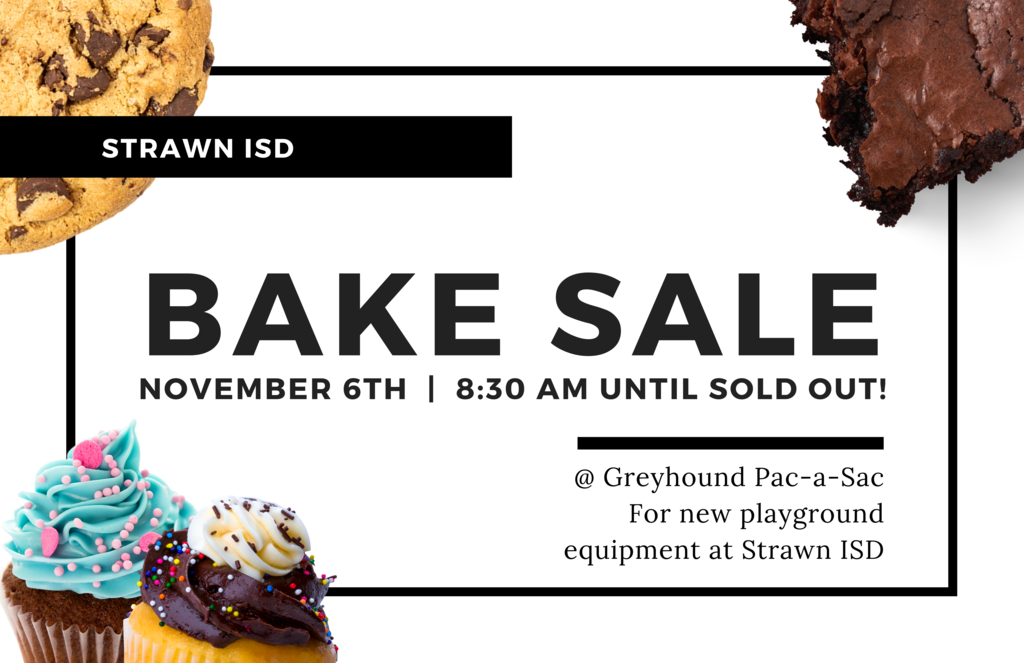 Don't forget about our Black Out pep rally tomorrow at 3:00 in the gym! Cheerleaders will be selling glow items in the morning in the cafeteria!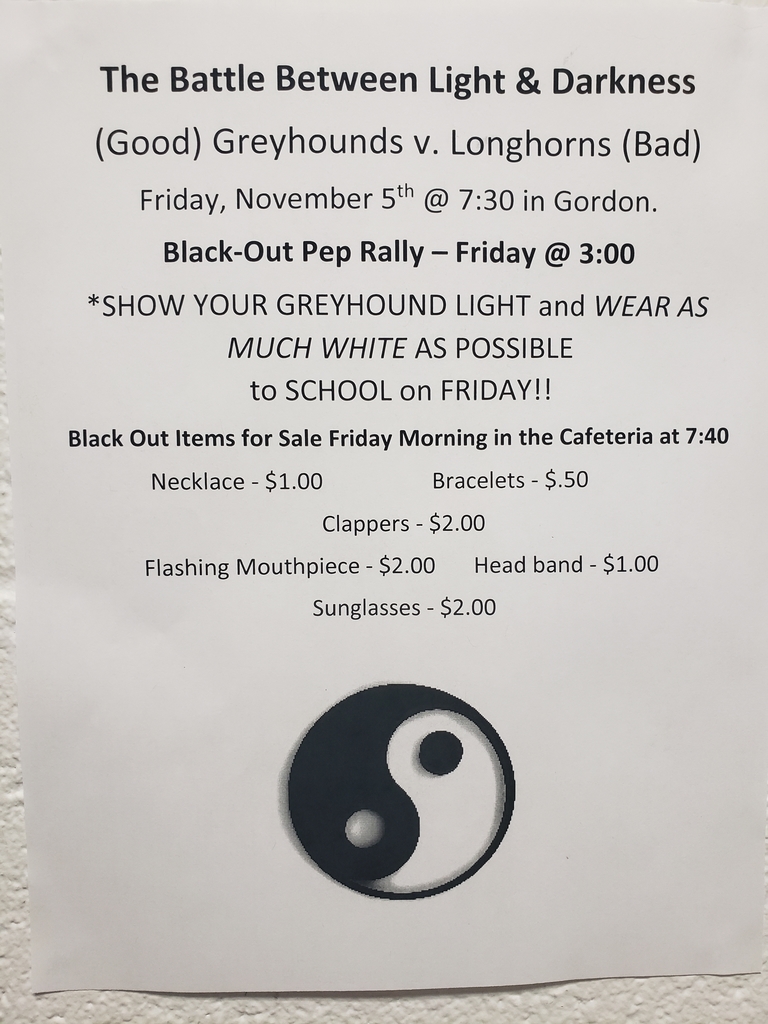 How cute are these scarecrows?! Mrs. Abbott's math students are experts on place value. They each were given a number and then wrote it in standard, expanded, and word form, as well as represented it with place value blocks!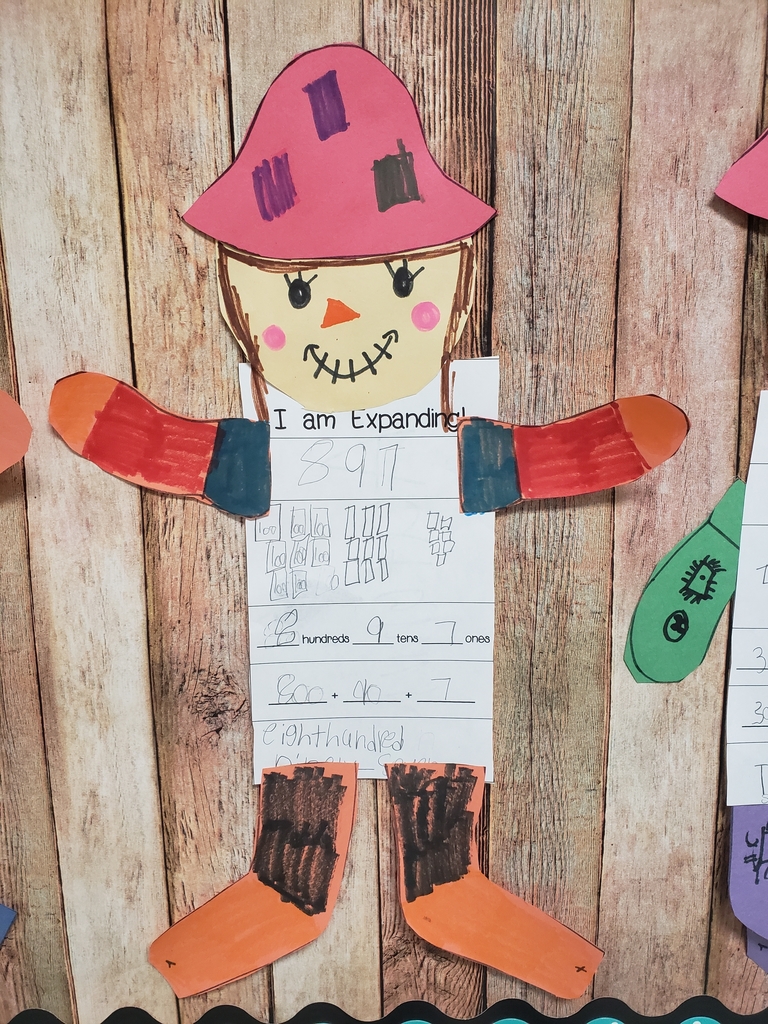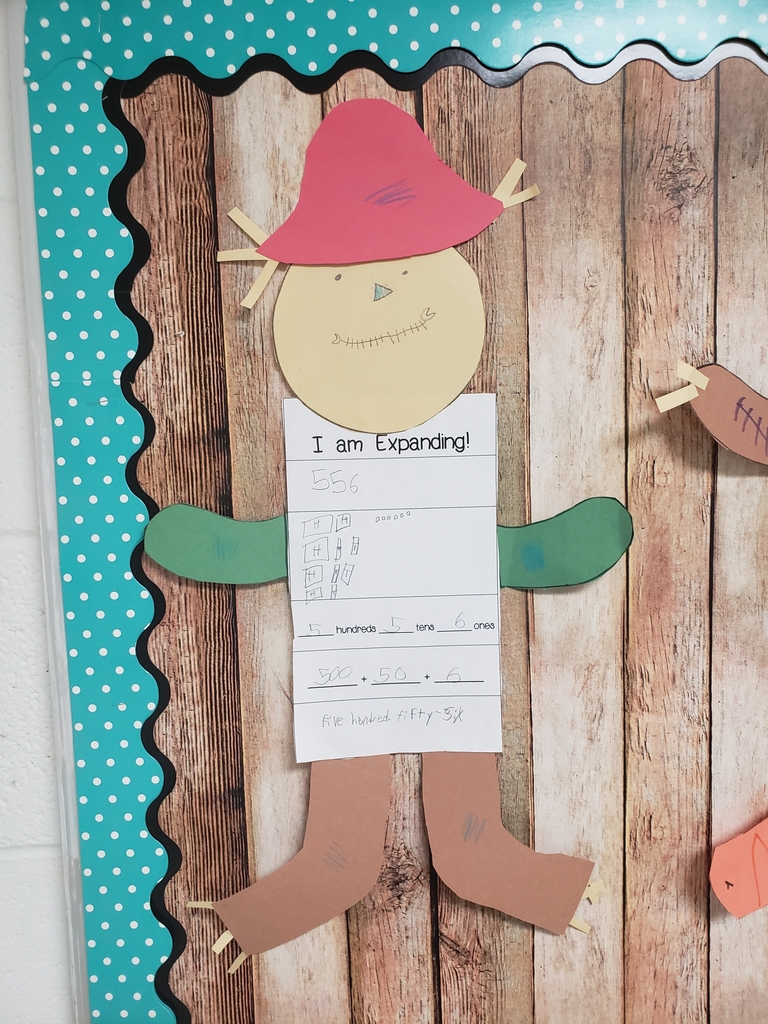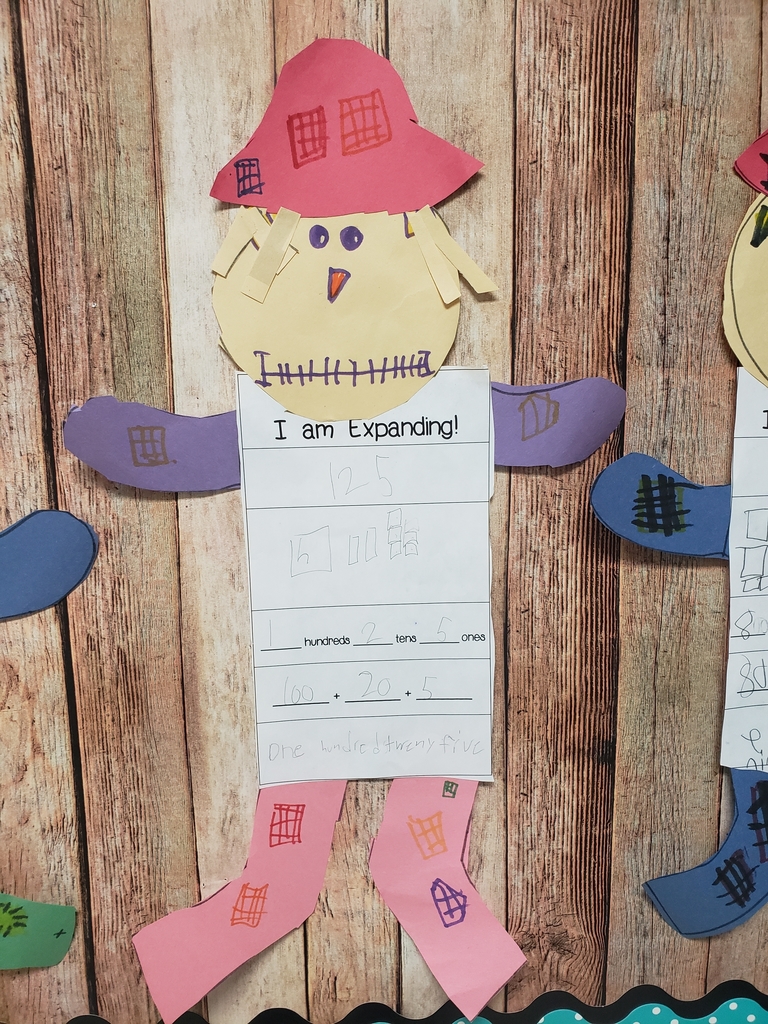 JH Pep Rally Tomorrow at 1:30 in the gym!