Strawn High School's Class of 2021 This morning our students and parents lined the sidewalk and halls to cheer on our Seniors as they took their walk of honor! These students graduate Friday night, and their smiles say it all! We'd like to take a moment to reflect on the last photo - of the parents who have been such a wonderful support system for their Seniors. You can see the love and pride they feel as they rush to snap a photo of their babies all grown up. Please visit our Facebook page for more photos.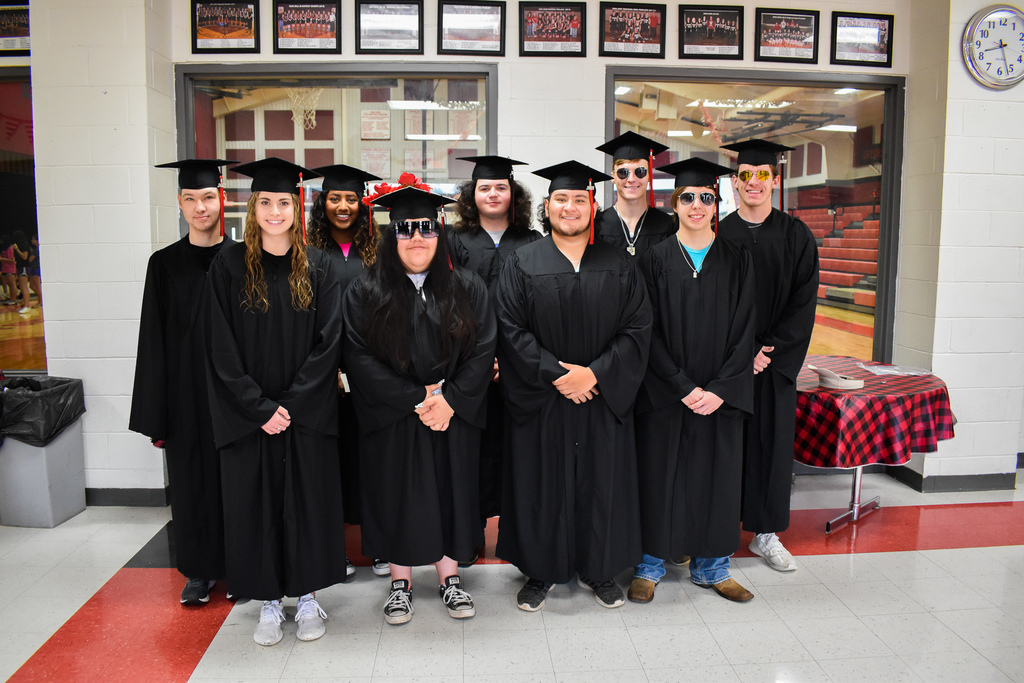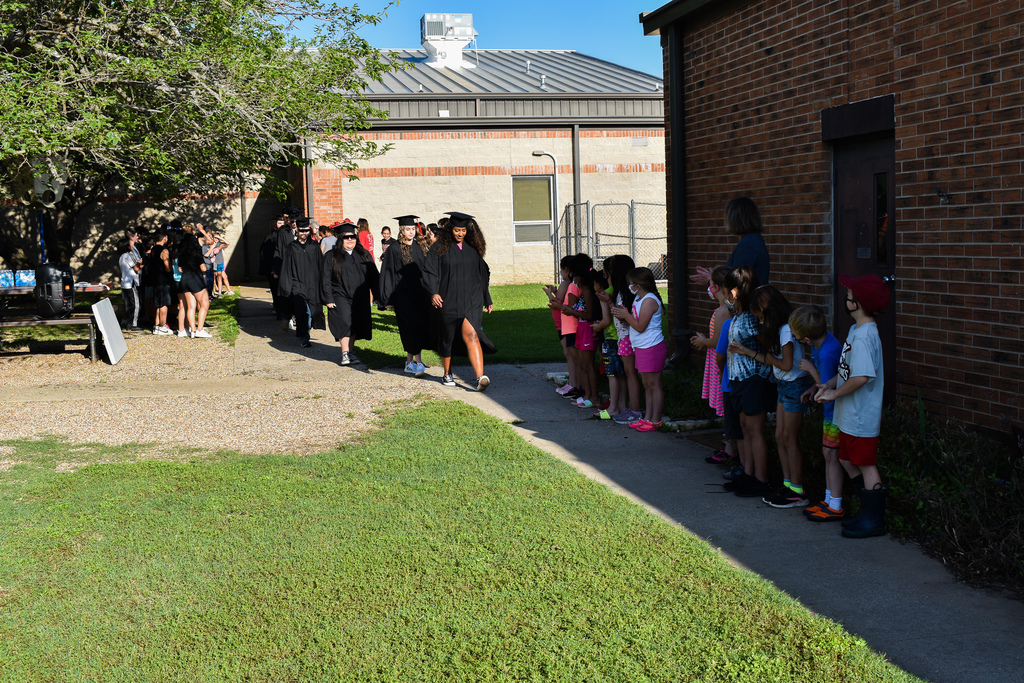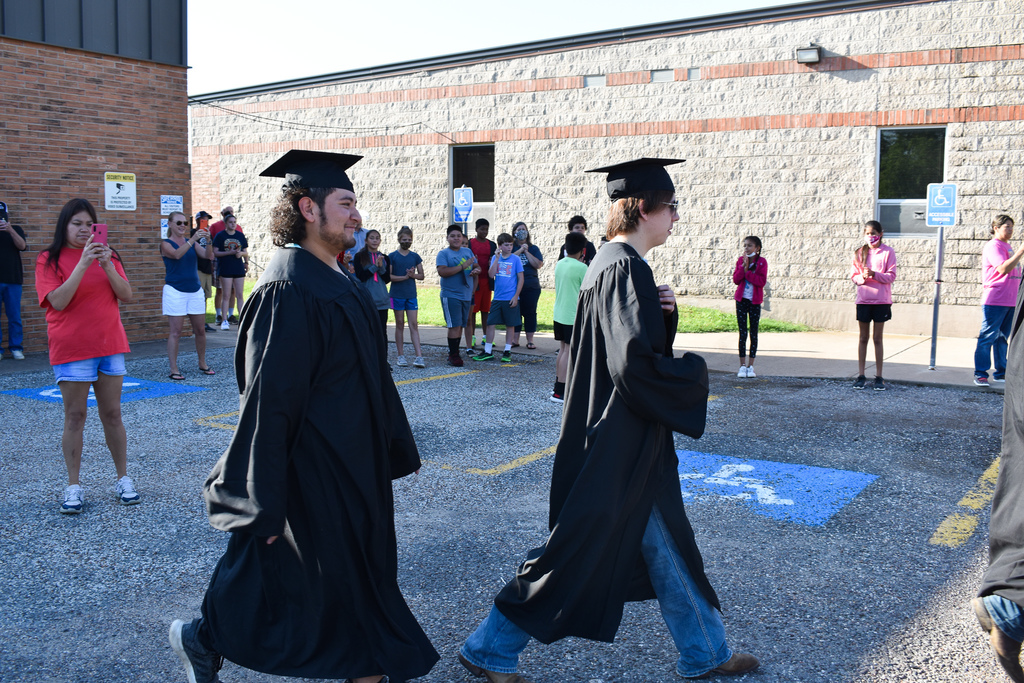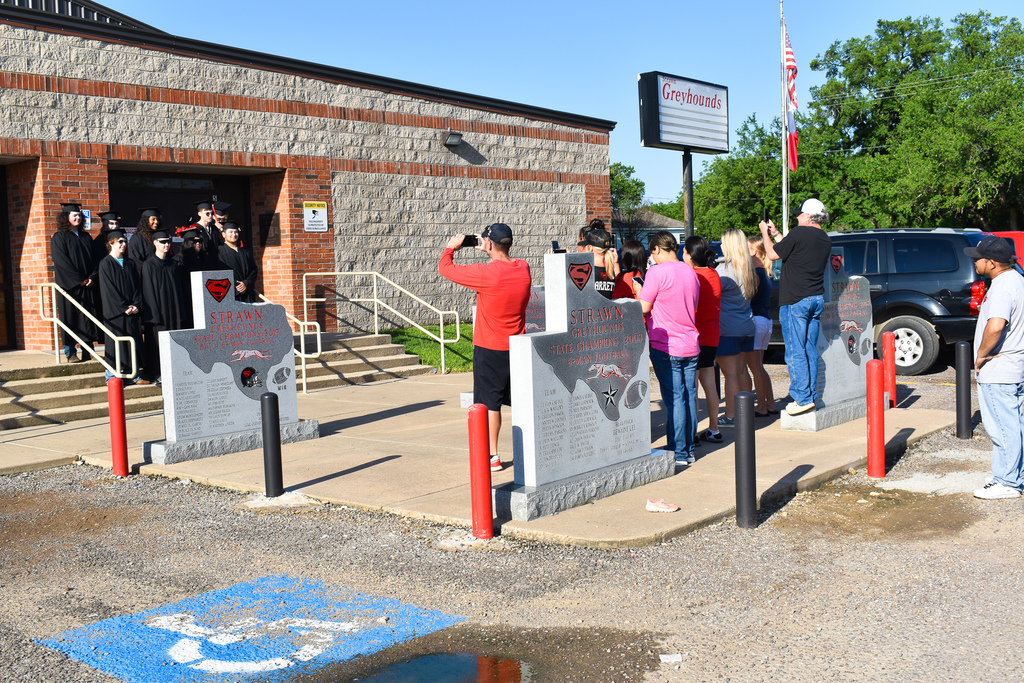 Please take a moment to complete this quick survey:
https://forms.gle/pKWpxDGjbMasZXsx9
Strawn ISD is seeking community feedback regarding the potential uses of the American Rescue Plan Elementary and Secondary School Emergency Relief funds (ARP ESSER).

Our quickly growing agriculture department was honored at tonight's FFA Banquet, led by Mr. Thornton and Strawn's chapter officers - President Rowdy Sparks, Vice President Ana Hernandez, Sentinel Justin Patton, Treasurer Jessica Marroquin, Reporter Hayden Nowak, and Secretary Marcy Rivera. It was a very successful year for Strawn's FFA members, and they deserved every bit of tonight's recognition. Many of our FFA members received awards tonight for their projects and service throughout the year. In addition, Rowdy Sparks was named Top Hand, and Hayden Nowak received Star Greenhand. Mr. Thornton also honored our three judging teams (Livestock, Radio Broadcasting, & Entomology), and our welders who received their Stage I Welding Certification this year! He also mentioned the success of Strawn's growing 4-H program, led by Ms. Harris. Thank you to Eric Nowak for offering the prayer, to Mr. Thornton & family for the meal, and to all the staff & community members who attended and served. 85 people were in attendance to support these amazing young individuals, and we are truly grateful. The Strawn FFA also thanked the Strawn Lions Club and Susan Hurley of the First National Bank of Strawn for their continued support of Strawn ISD's agricultural programs. We were blessed to have several of our former FFA members in the crowd and our Ag Extension Agent Mr. Jason Westbrook. Thank you for the support you so freely give our students. Please visit our Facebook page for many more photos.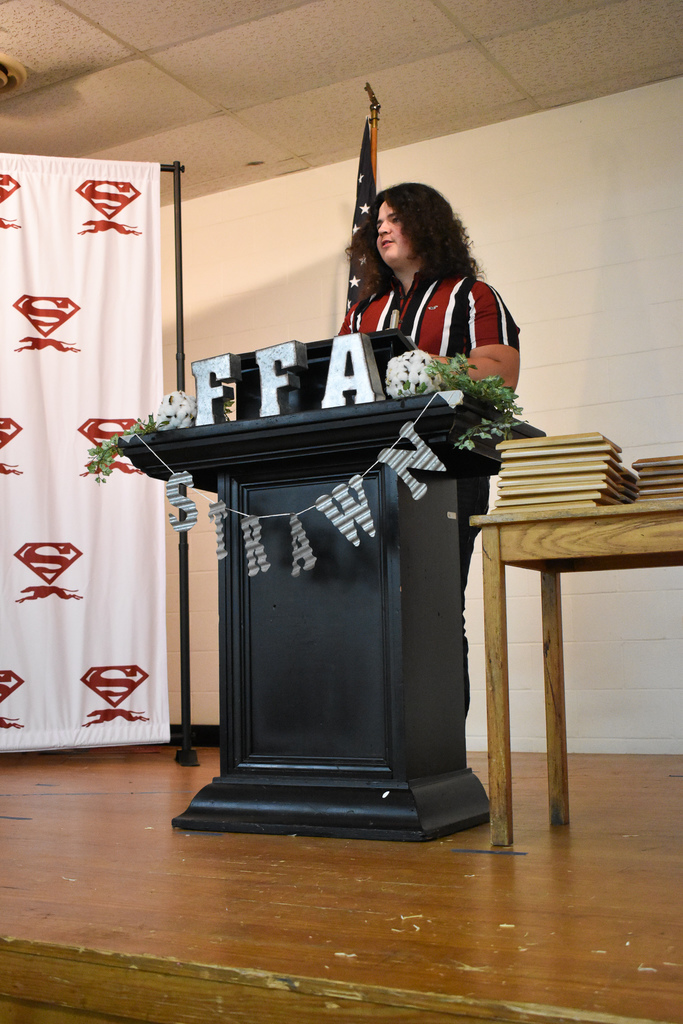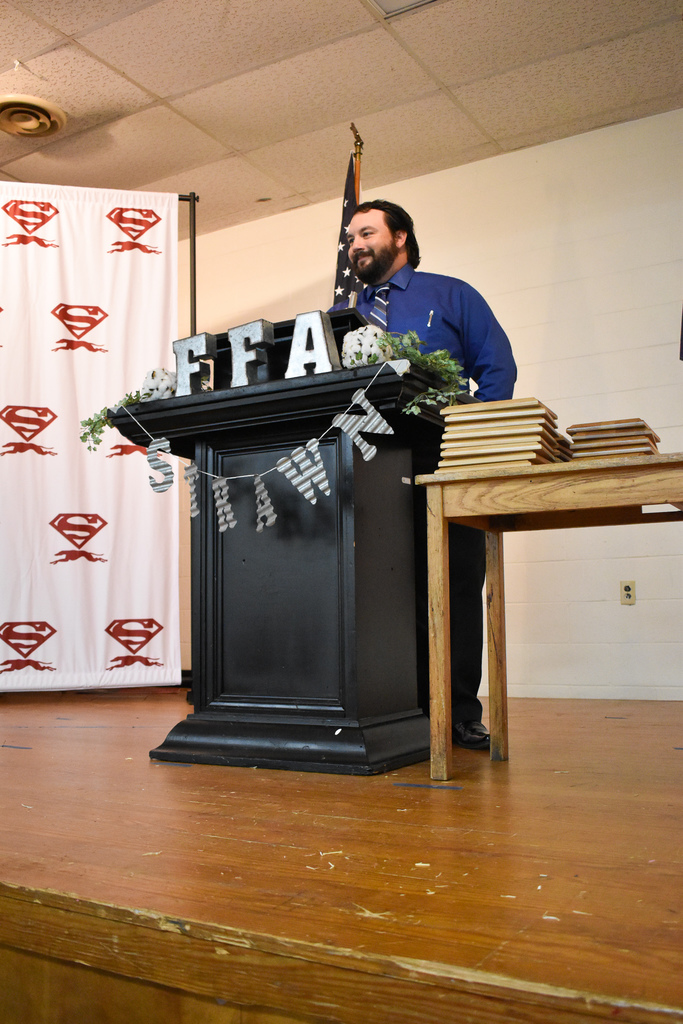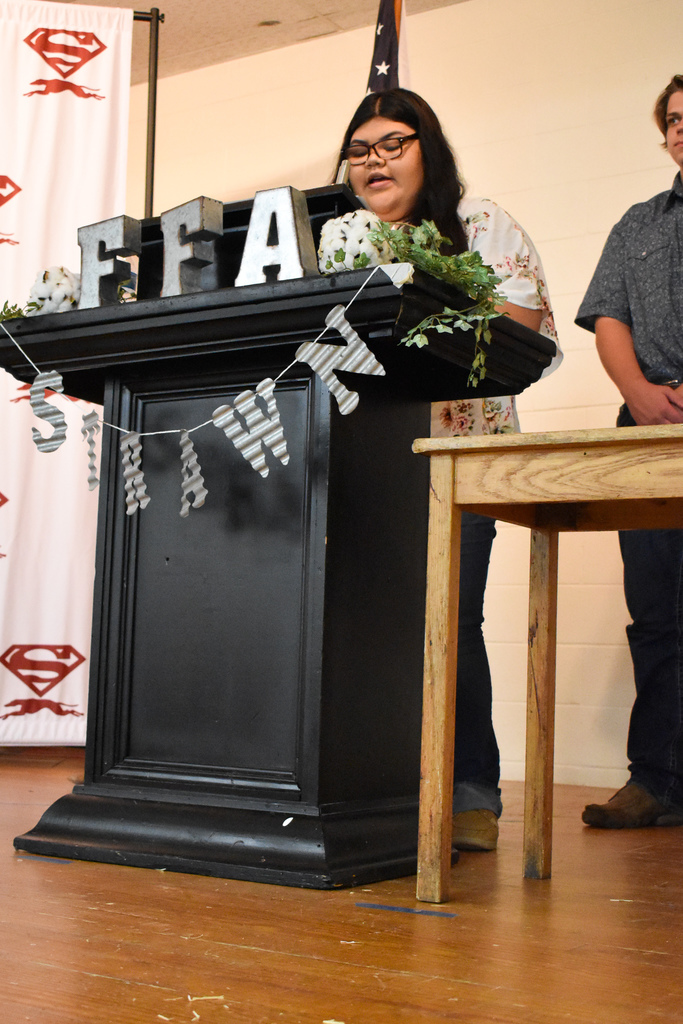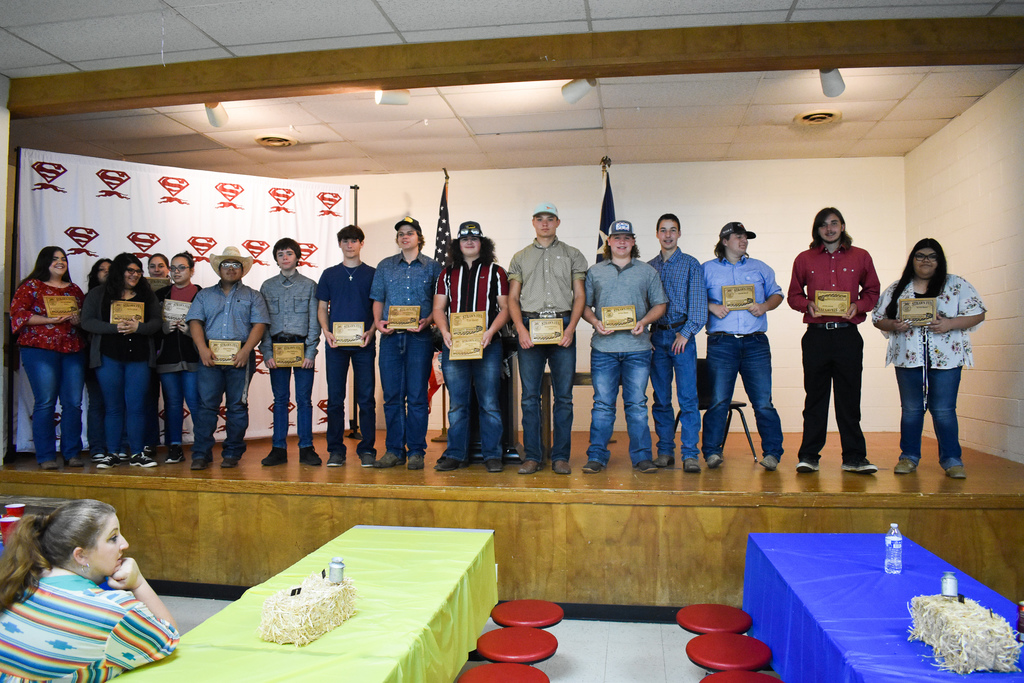 Our students have worked incredibly hard this year, and we were honored to recognize them this afternoon. Several of the students awarded with Highest Average or Outstanding Student were quarantined at one point due to COVID-19 and still managed to do their classwork well. We also recognized our Most Improved students, those who overcame adversity and grew more confident in their subject. It's important also to note that many of our awards today went to ties or students with averages less than .1 apart. The students at Strawn ISD are all extraordinary, and we are proud to honor their academic achievements! Please visit our Facebook page for many more photos.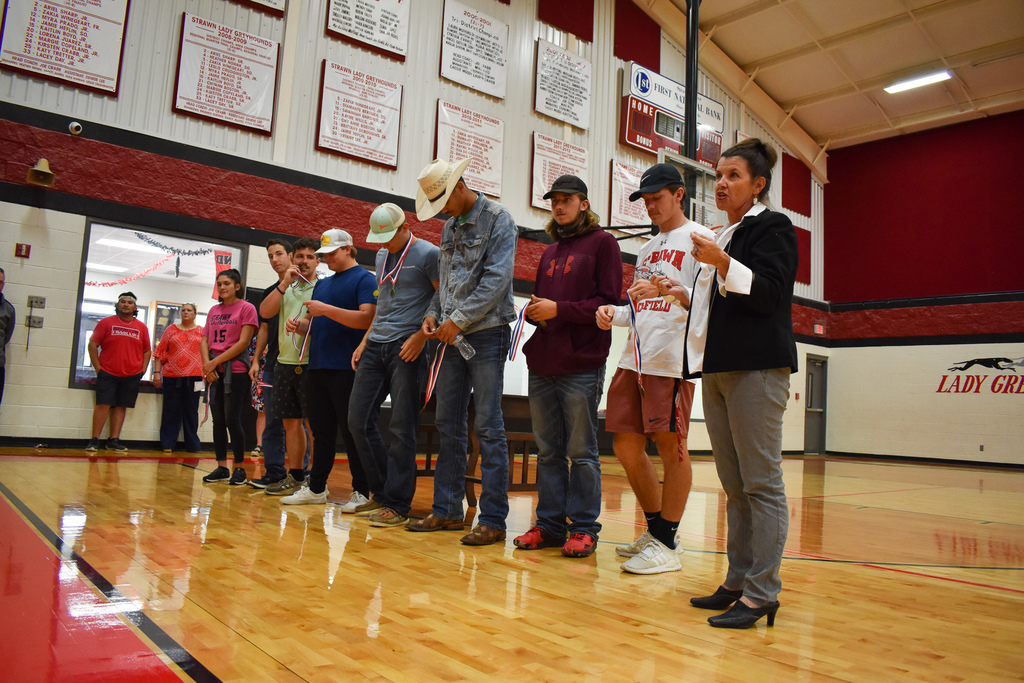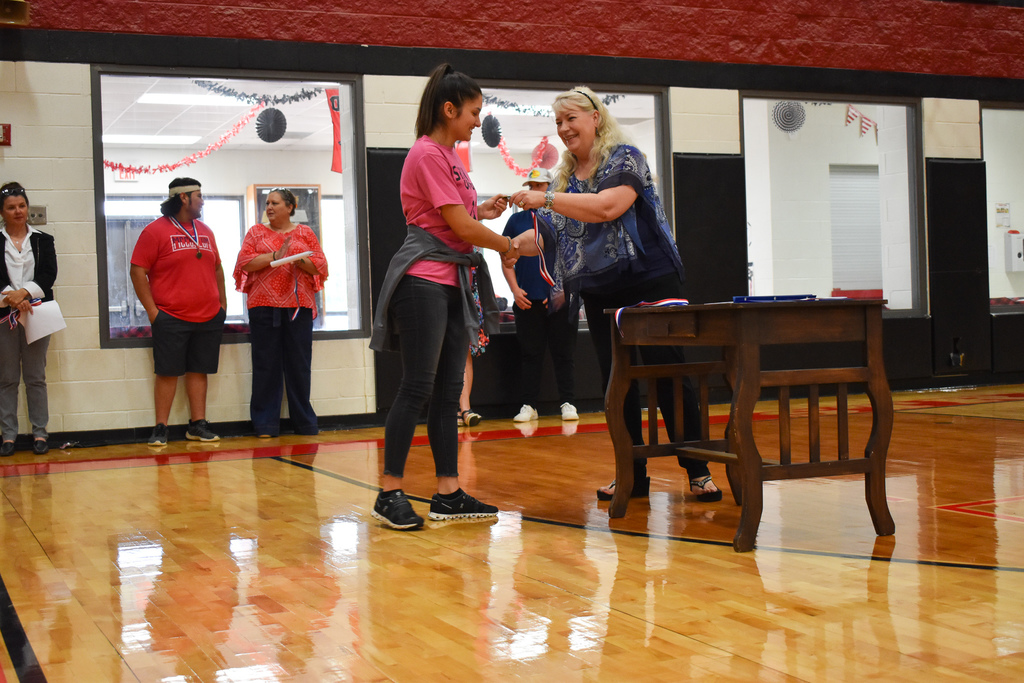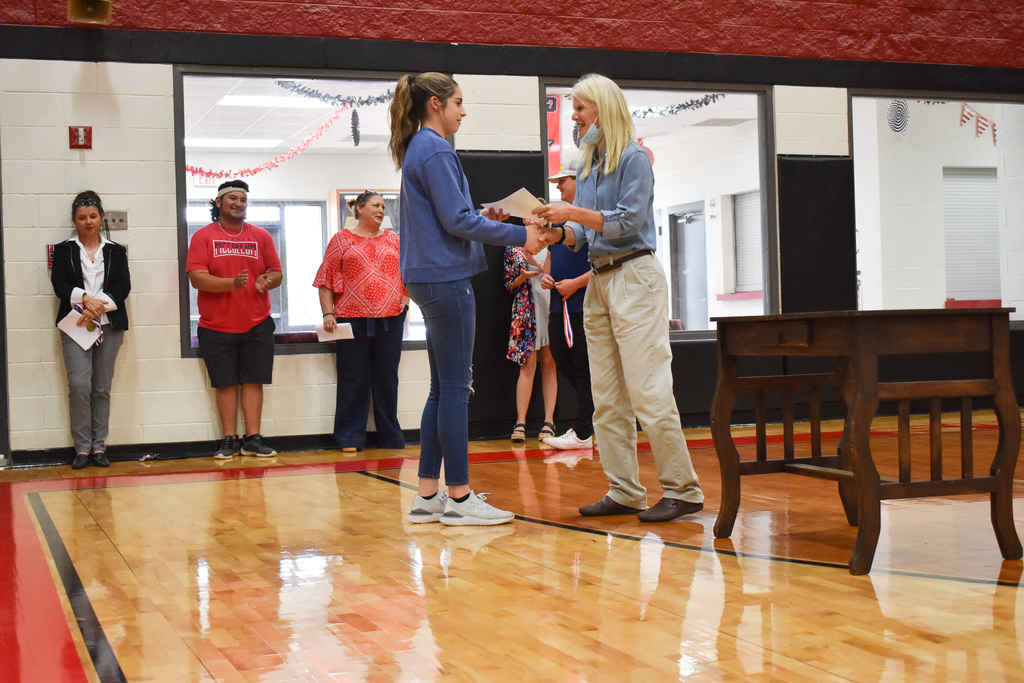 Strawn ISD will have early dismissal on the last day of school, Friday, May 28th, at 11:30 AM. In addition, Elementary Awards will begin at 9:00 AM in the gym, and parents may pick up their students after the ceremony, if desired.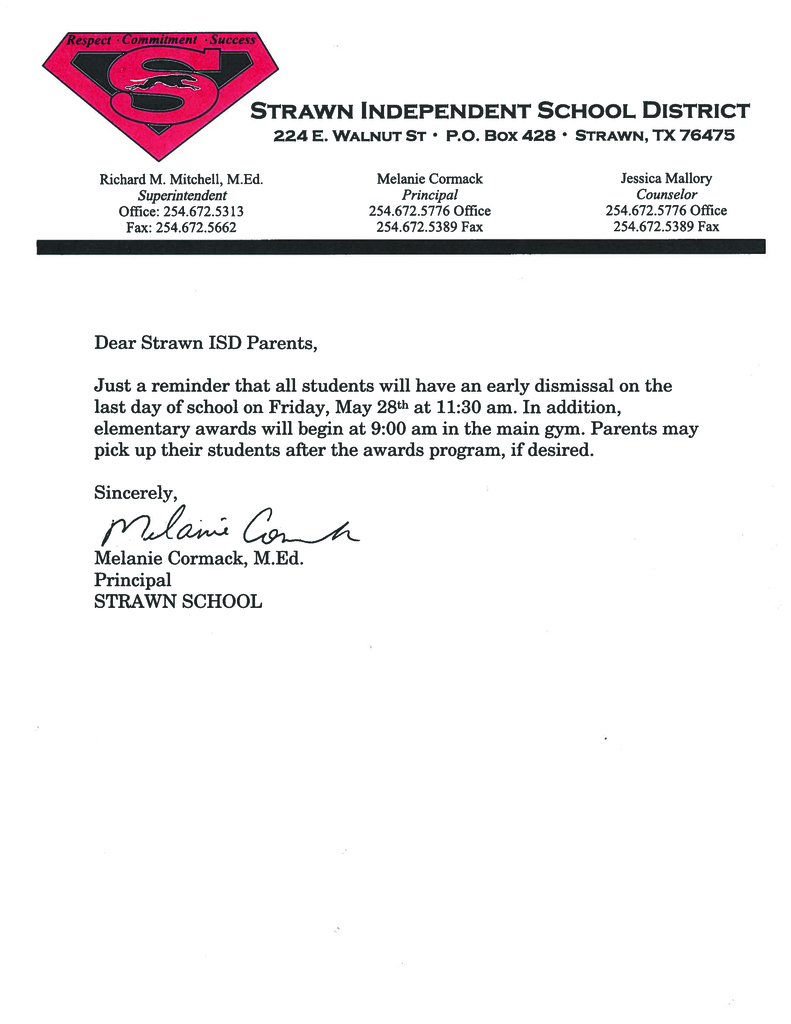 The Senior Walk has been rescheduled for tomorrow morning, May 26th, at 8:30 AM.

Thank you to the wonderful people at First National Bank in Strawn for having our Senior class out for Banking 101!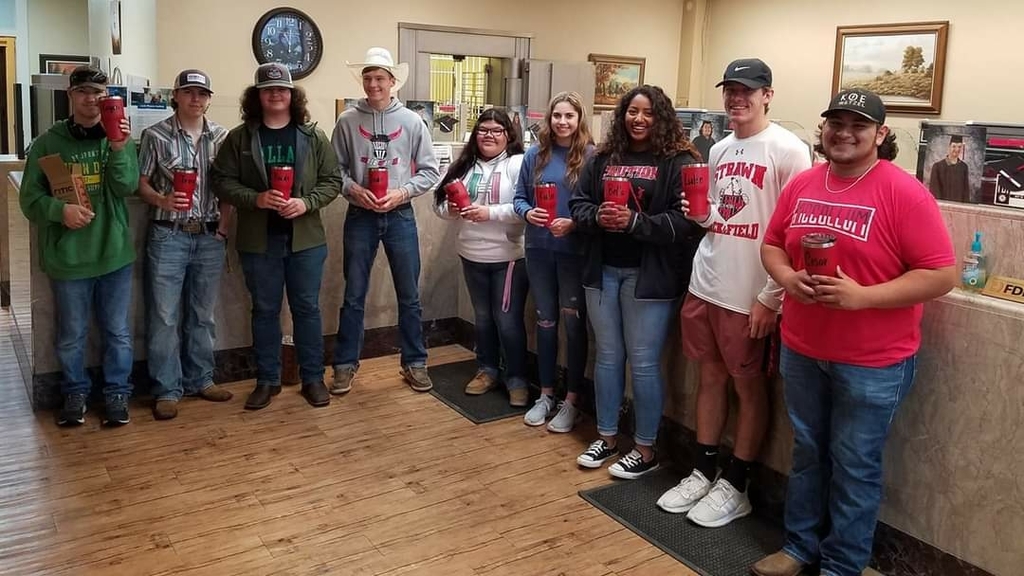 We had a wonderful Athletic Award Banquet last night to honor all our Greyhounds and Lady Hounds. Thank you to the coaches, the staff who decorated, the JH Lady Hounds who served, Mary's Cafe who catered, and our families & community who brought desserts and showed up in support of our athletes. The young athletes who were honored last night have put in tremendous effort, and we are excited to see great things from them in the future. Congratulations to all. Please visit our Facebook page for many more photos.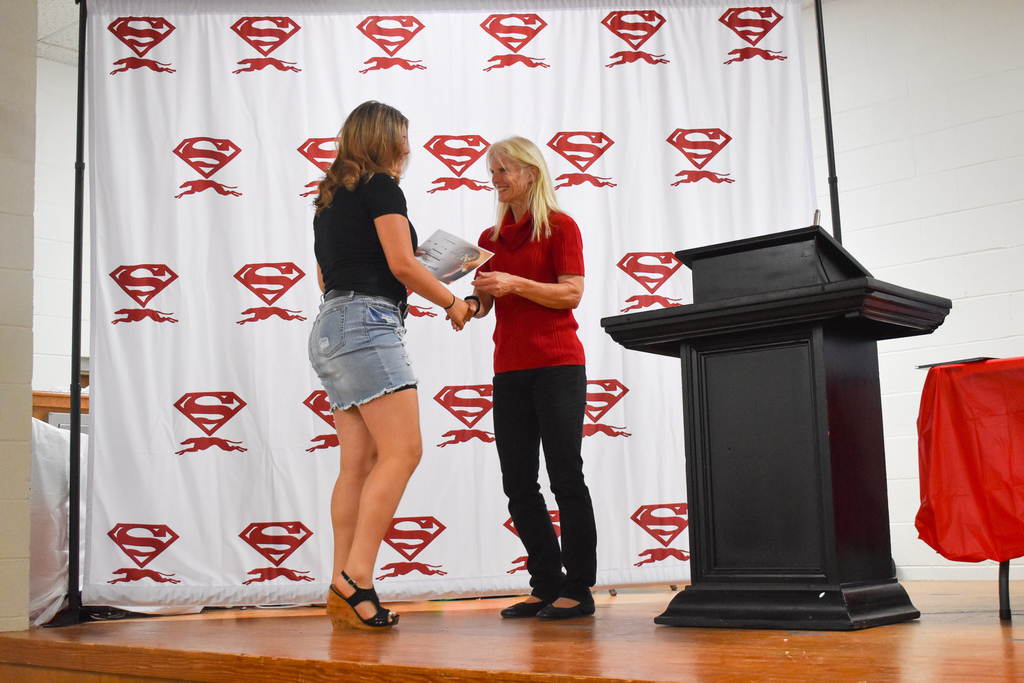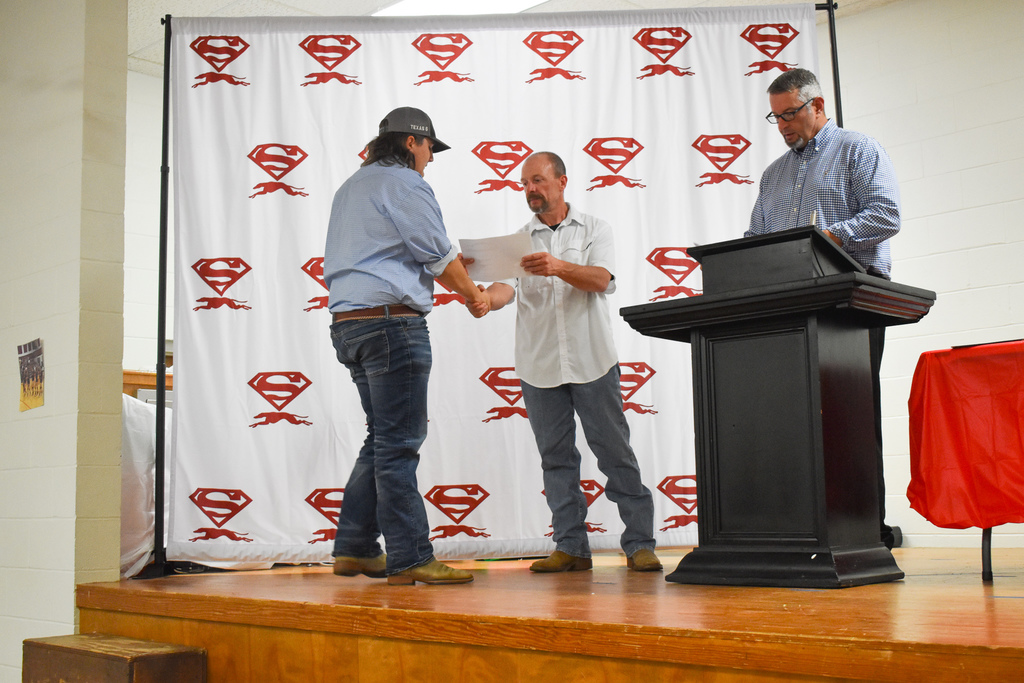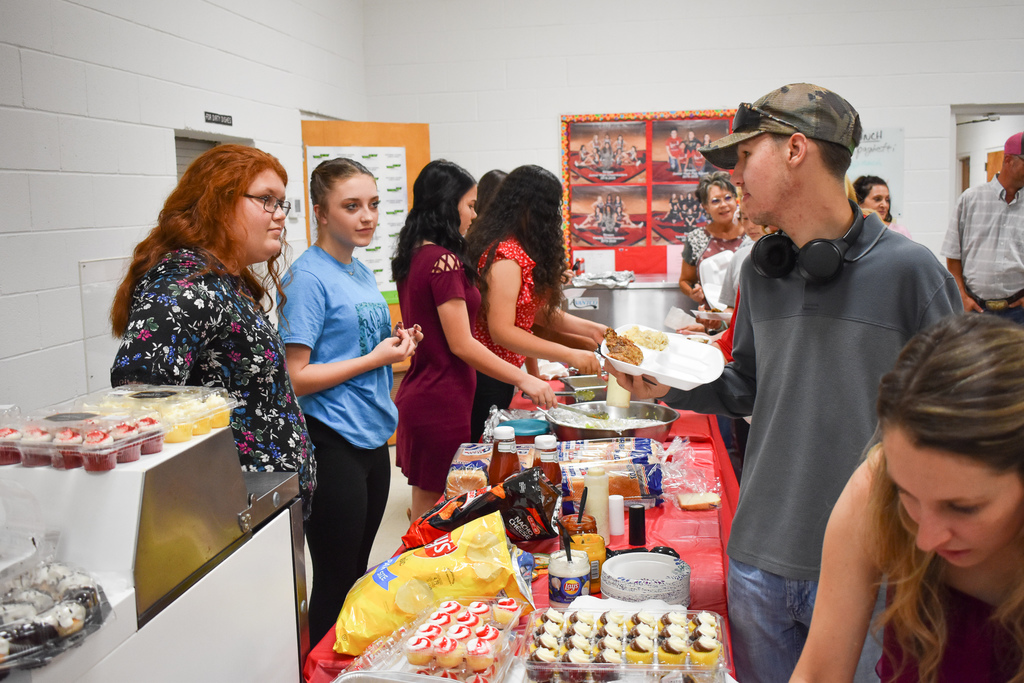 Due to the rain this morning, we have postponed the Senior Walk and canceled Ag Day. More information on rescheduling the Senior Walk will be announced later today.

Wednesday, May 26th, is the last day to order your yearbook! Don't miss out; send your order form in to Mrs. Ellis. $30 cash, check (payable to Strawn ISD), or online at ybpay.lifetouch.com with Yearbook ID 12471021.

2020-2023 ARP ESSER III Grant – American Rescue Plan (ARP) Elementary and Secondary School Emergency Relief III (ESSER III) American Rescue Plan (ARP) Act through the Elementary and Secondary School Emergency Relief III (ESSER III) Funds will be used to respond to the pandemic and to address student learning loss as a result of COVID-19. Strawn ISD would like your input. Please take a moment to complete this brief survey!
https://forms.gle/bvvZ6VQ9xk1aWbQv9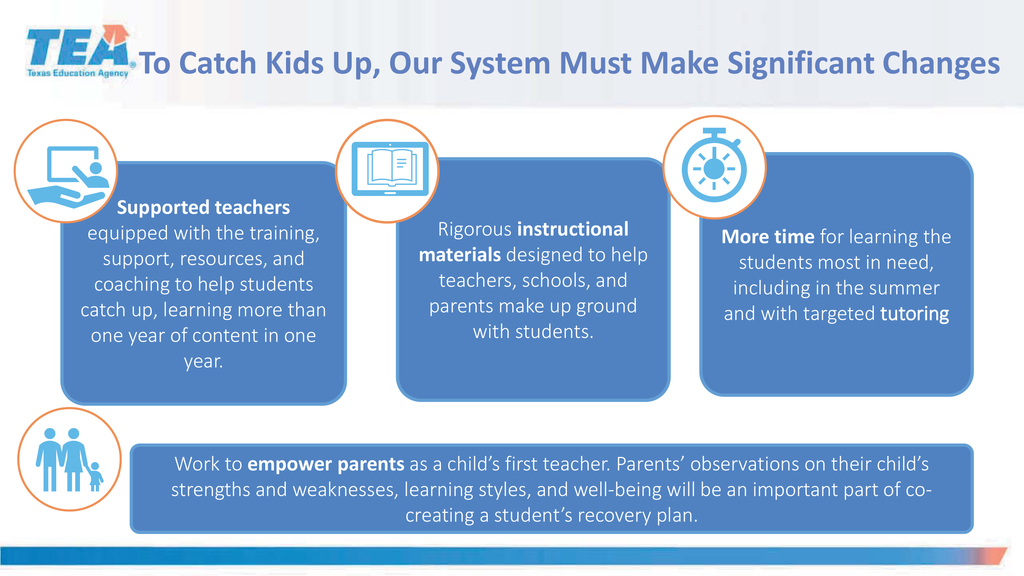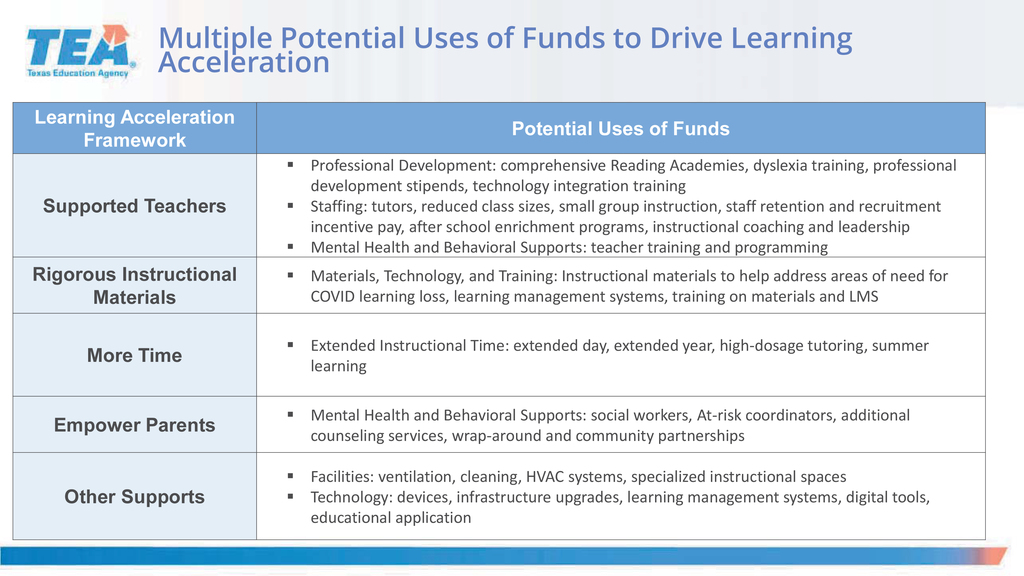 The Strawn ISD Board of Trustees has named Dewaine Lee as lone finalist for Superintendent. "I am excited for this new opportunity in my 27 year career as Athletic Director and Coach, for the chance to expand my endeavors in this new capacity for Strawn ISD. I look forward to working closely with our community, teachers, and students to continue our path towards excellence." - Dewaine Lee

SISD Joint Statement of the Board Mr. Richard Mitchell has announced his resignation as Superintendent of Schools for the Strawn Independent School District. On behalf of the entire District, the Board of Trustees expresses its sincere appreciation to Mr. Mitchell for his efforts while serving as Superintendent and for the many achievements and accomplishments of the entire District team during Mr. Mitchell's tenure as Superintendent.

We've got Prom tonight, then we'll be in our last week of school! We have a lot going on these last few days, including MANY ways to honor our hard-working students!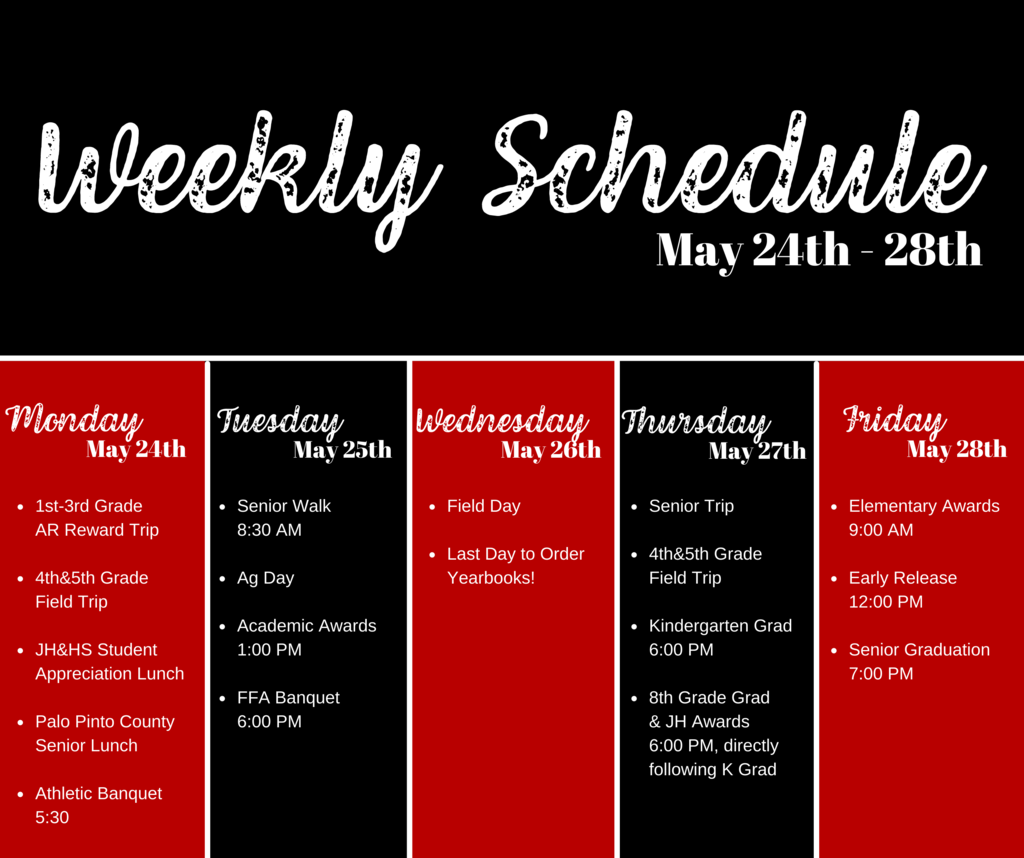 First Grade learned, experimented, and played with bubbles today! Visit our Facebook page for more photos!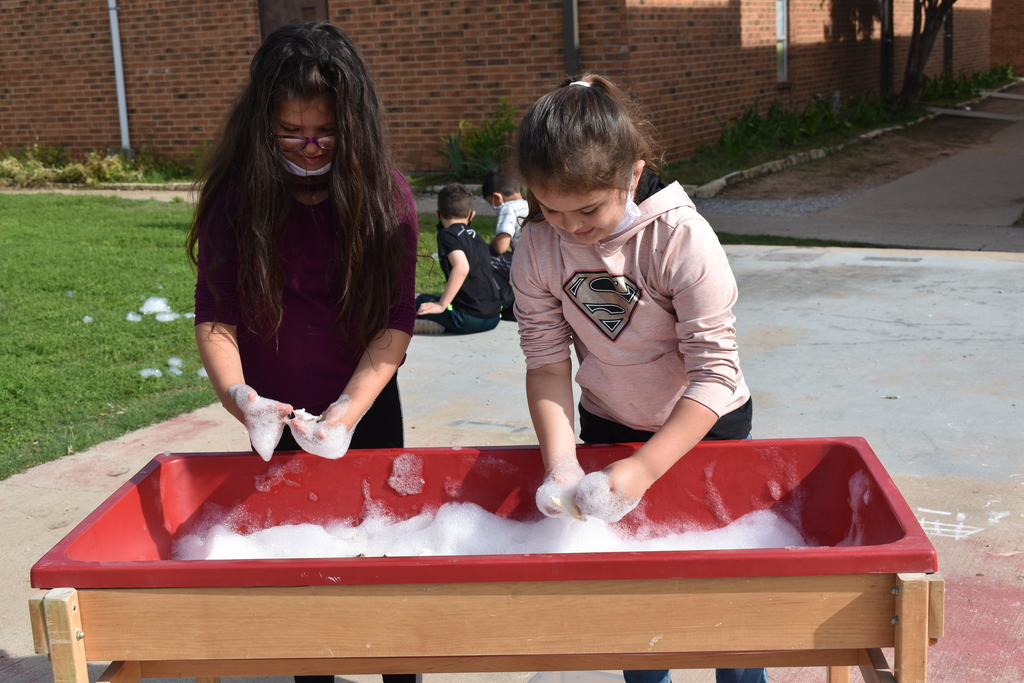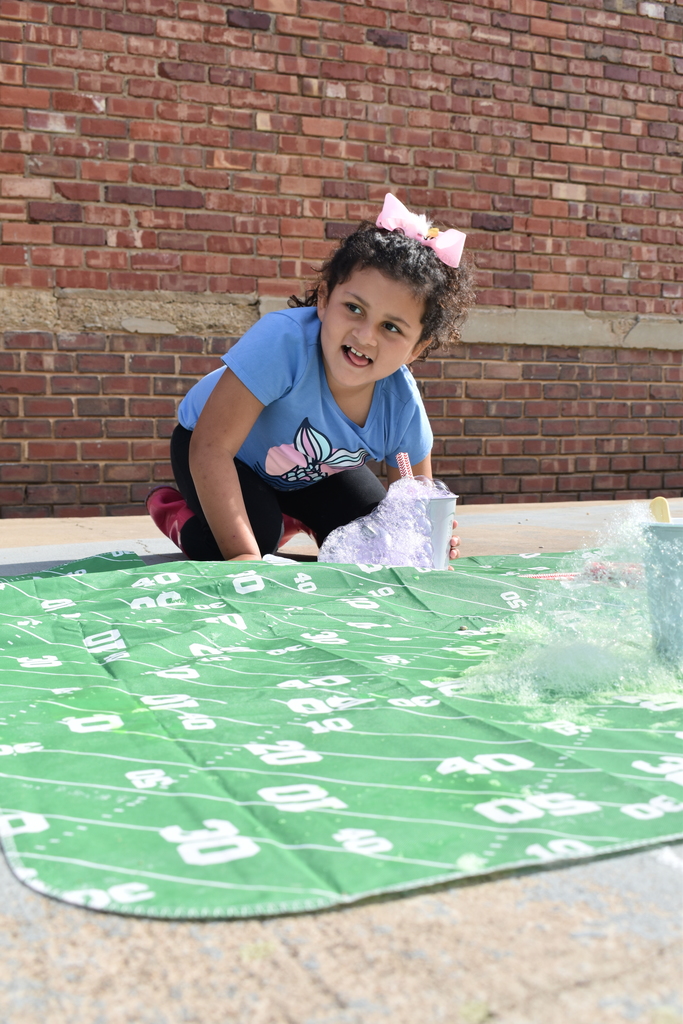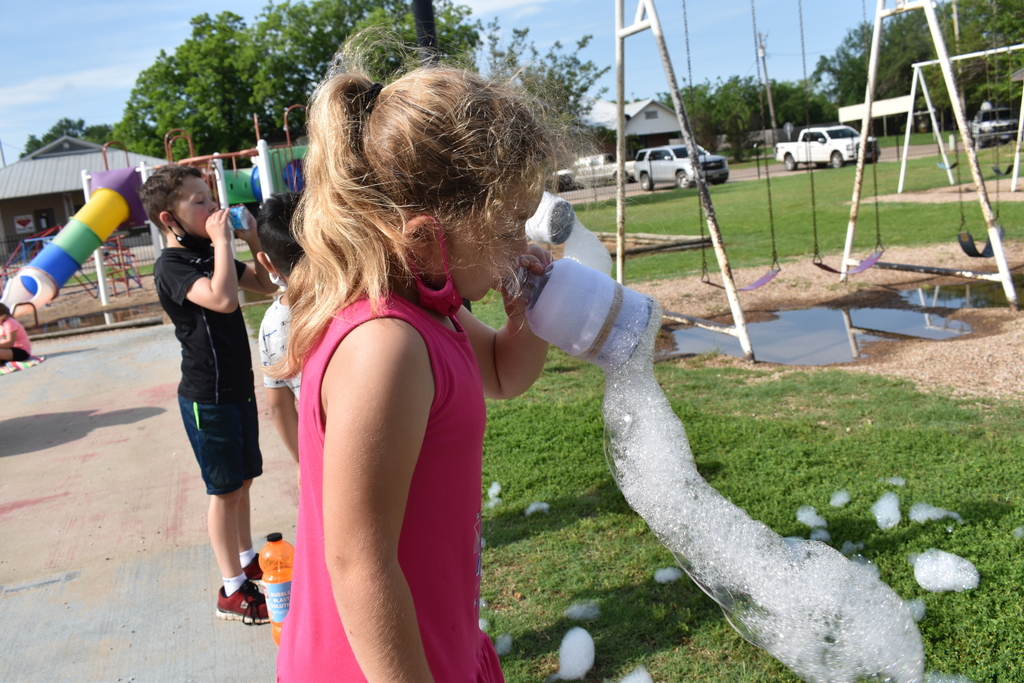 Ms. Harris's third grade scientists proudly presented their experiments today! Each student chose his own experiment, researched it, and brought materials today to perform the experiment in front of the class. They had to be able to explain what materials they used, what they were doing, and why the end result occurred. Visit our Facebook page for more photos!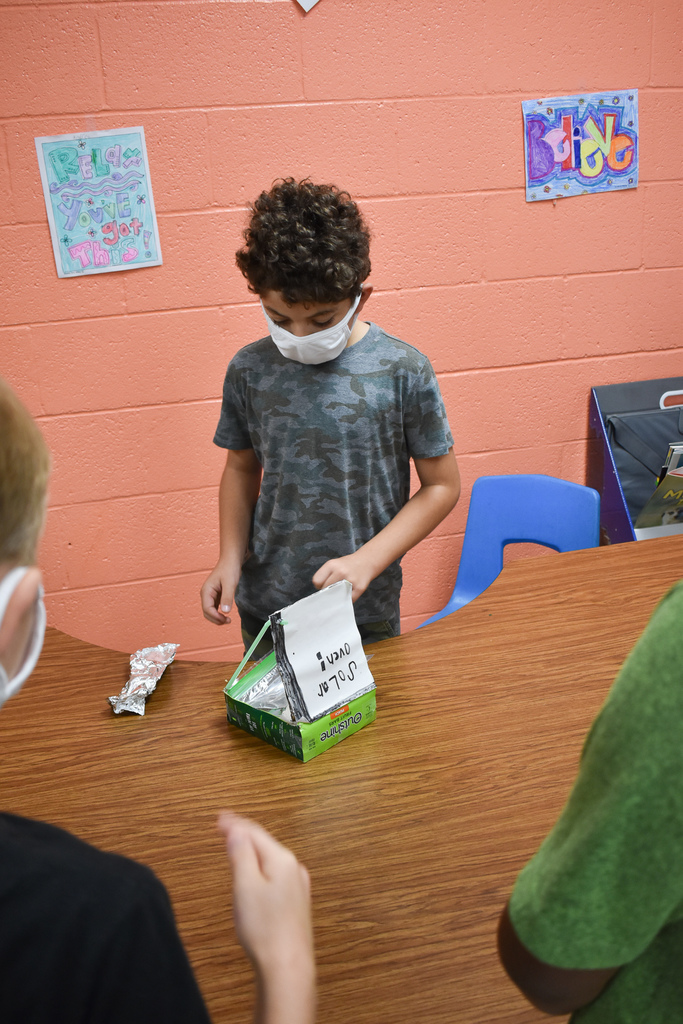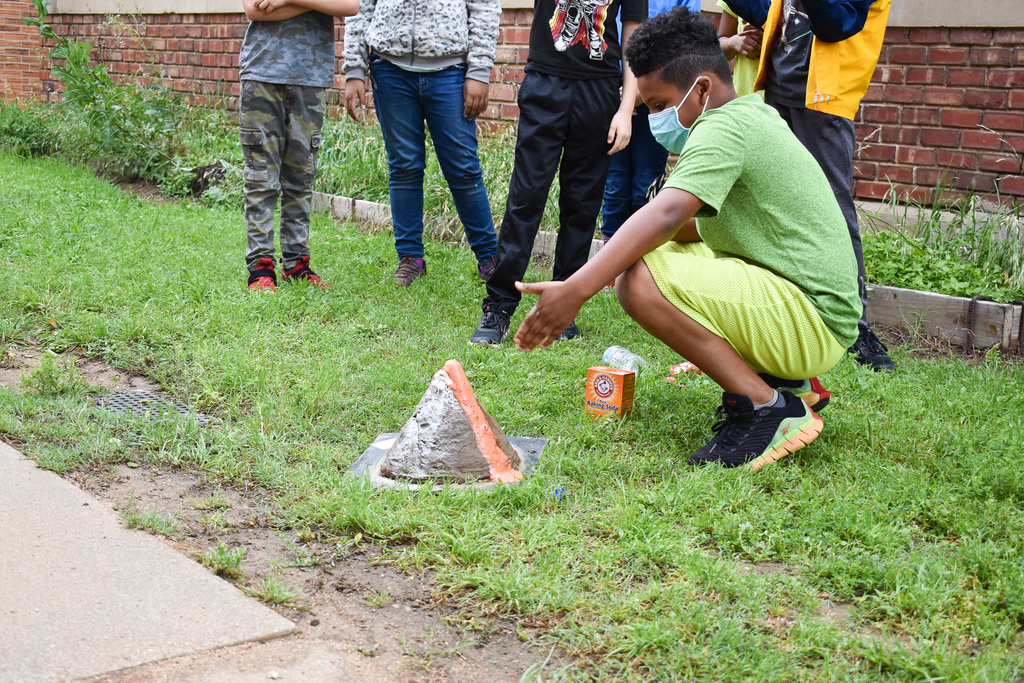 Strawn ISD Prom is this Friday, May 21st, at the Strawn Lexington Events Center! 6:30-7:00 Parents welcome to come take pictures 7:00-11:30 Dancing, Games, and Fun (Casino games 7-10) 11:30 Prize Drawings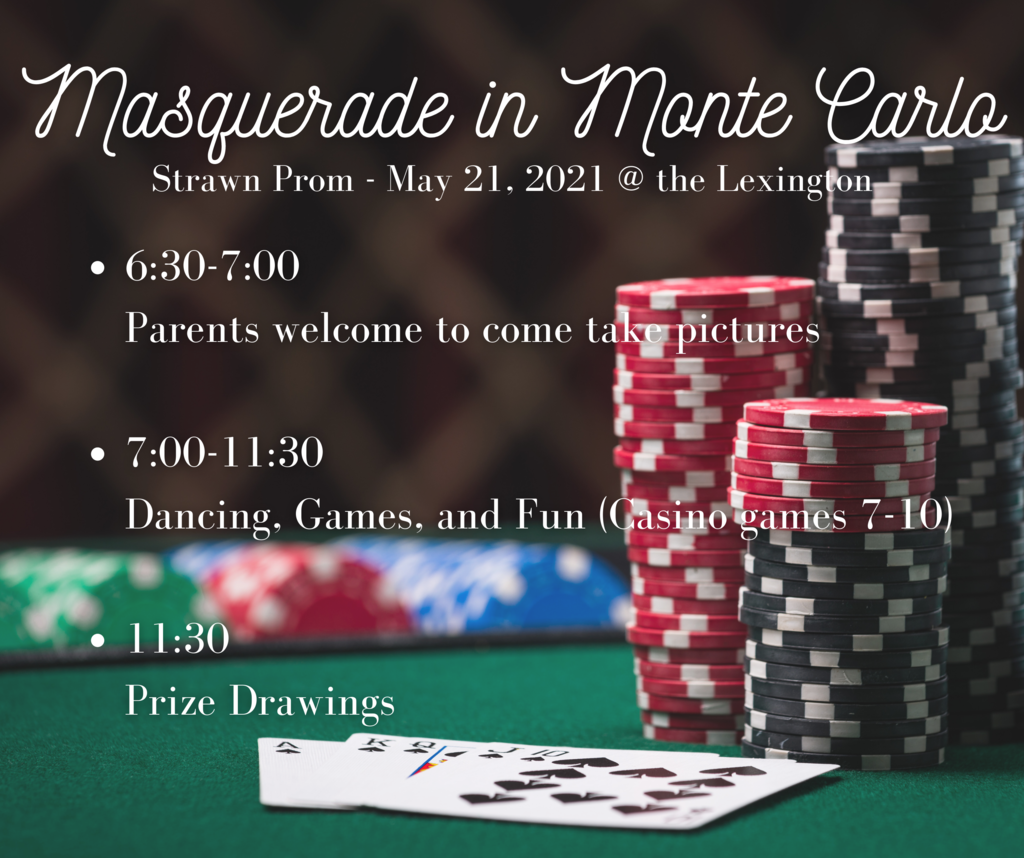 The safety and well-being of our students and staff members will always be our top priority. We are looking forward to a strong finish to the 2020-2021 school year, and we are excited for what the 2021-2022 school year has in store!

Please return all library books by Friday, May 21st, so we have all titles accounted for and can complete inventory! Thank you! If you cannot find your book, please contact Mrs. Ellis. (254) 672-5776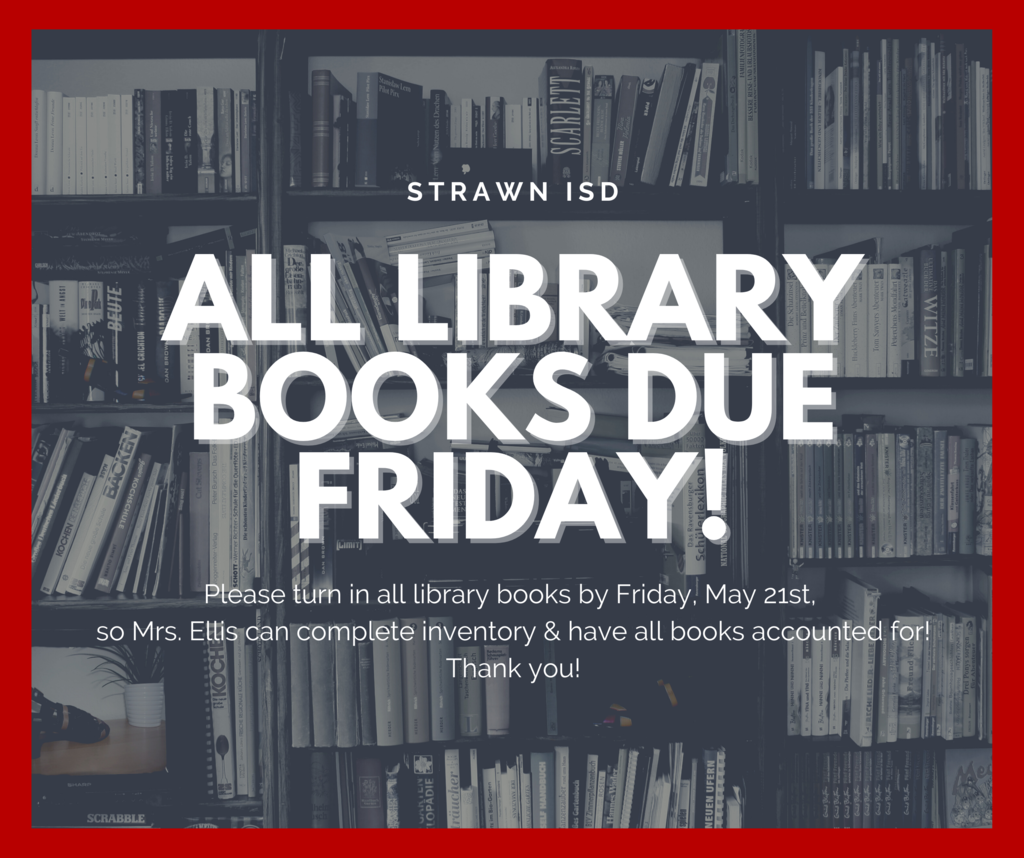 Don't miss out; pre-order your yearbook for only $30 today! To order online, visit ybpay.lifetouch.com and use Yearbook ID 12471021. You can also pay with cash or check (payable to Strawn ISD). Contact Mrs. Ellis with any questions! (254) 672-5776