The Strawn One Act Play cast and crew will perform "Golden Boy" on the stage in the new gym for the community, free of charge, on Saturday, March 20th, at 10:00 AM. Come lend them your support and enjoy the show!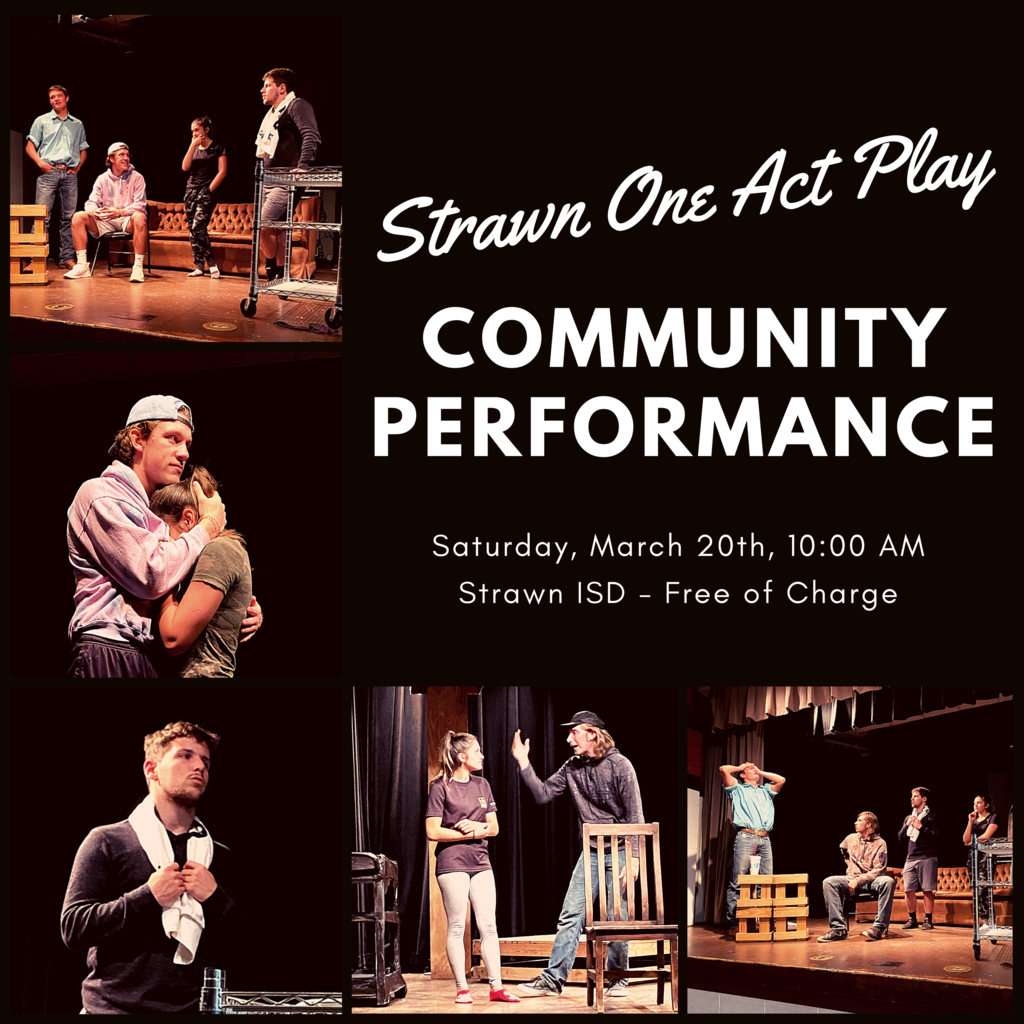 Check out these adorable penguins! First grade students have been studying penguins and reading lots of books about them. The Art class created these life-size penguins for display in the cafeteria so students can see how tall these peculiar birds really are!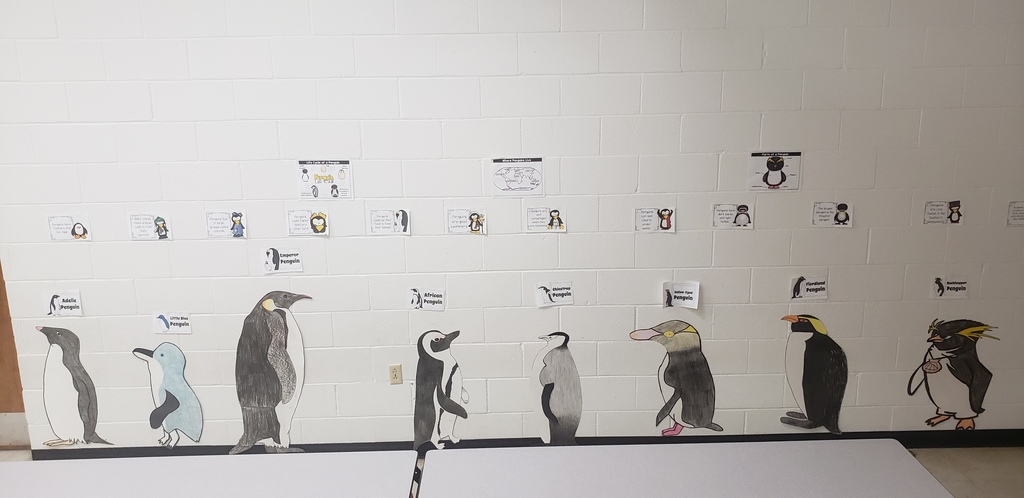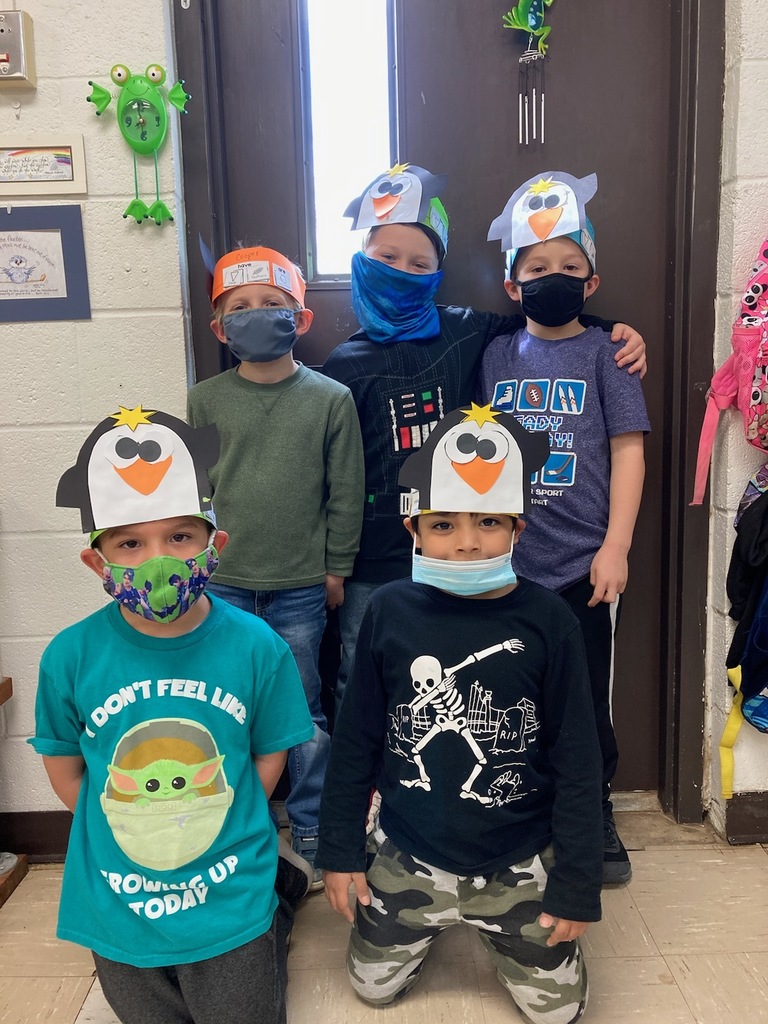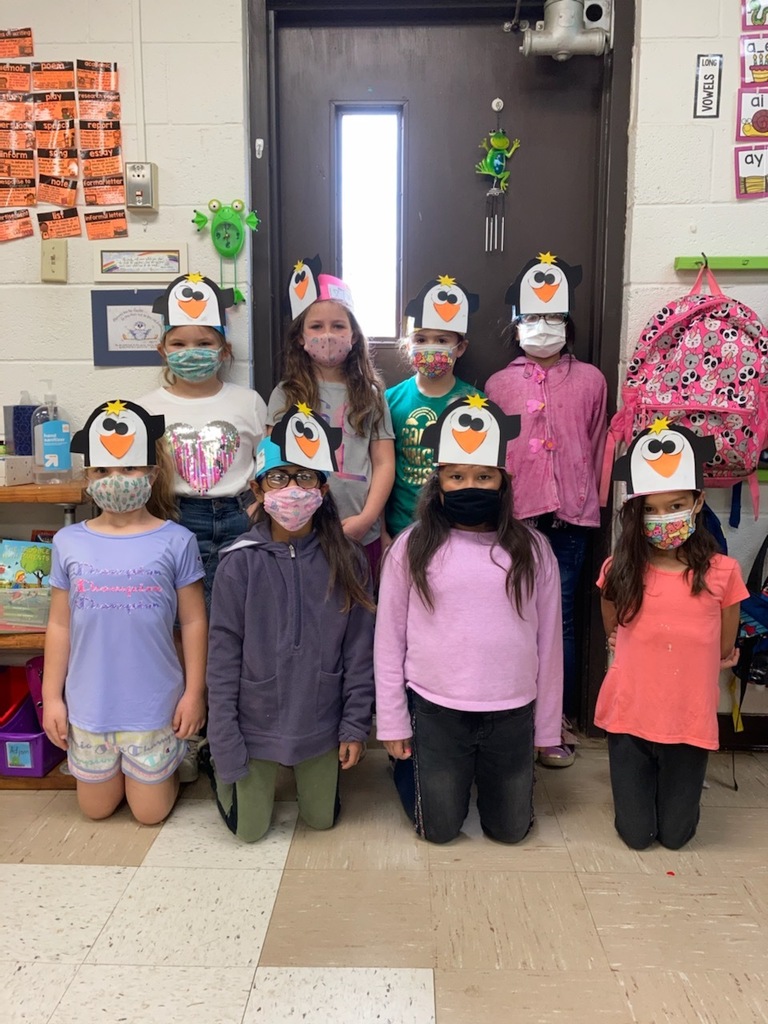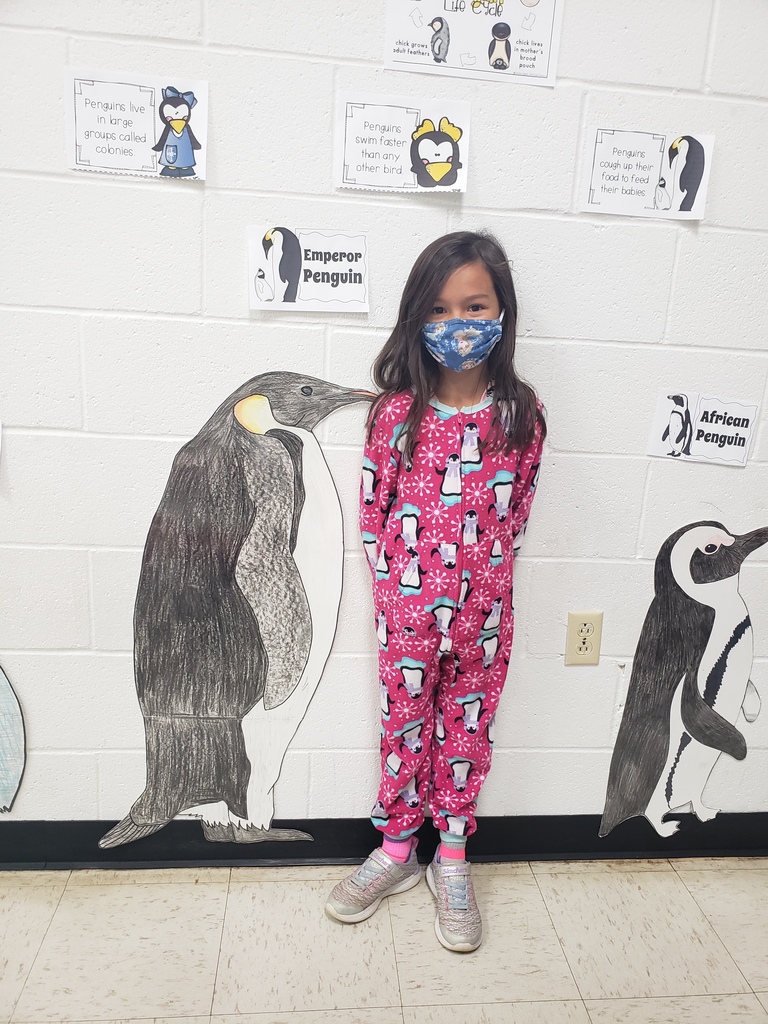 Mrs. Cervantes's senior math students used the graphing program Desmos to create a graphic design of their choice using a variety of mathematical functions they have learned. Each student transferred their design to a ceiling tile and then painted it to be hung in their classroom! See more photos on our school Facebook page!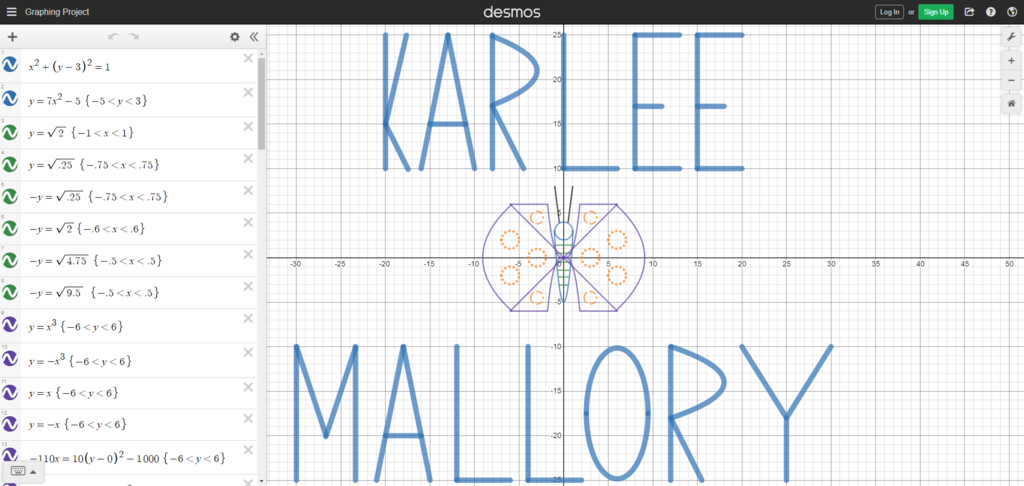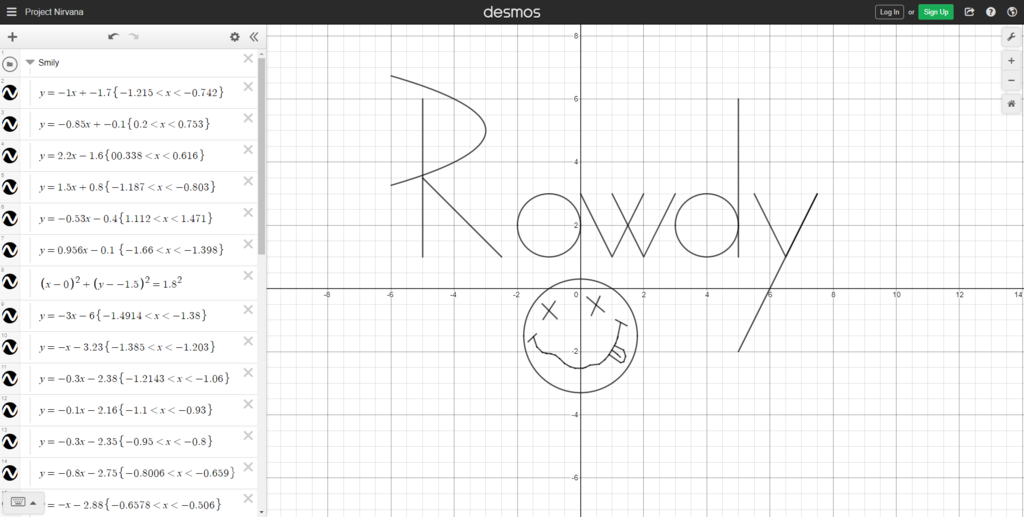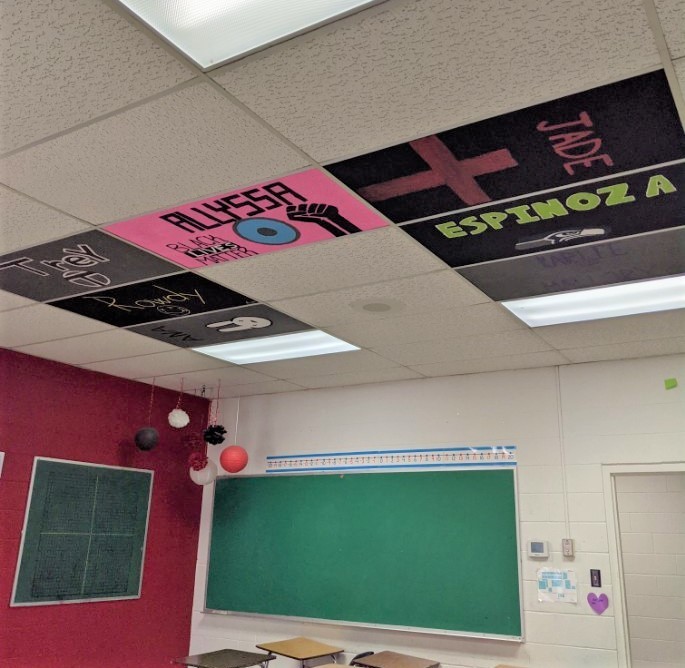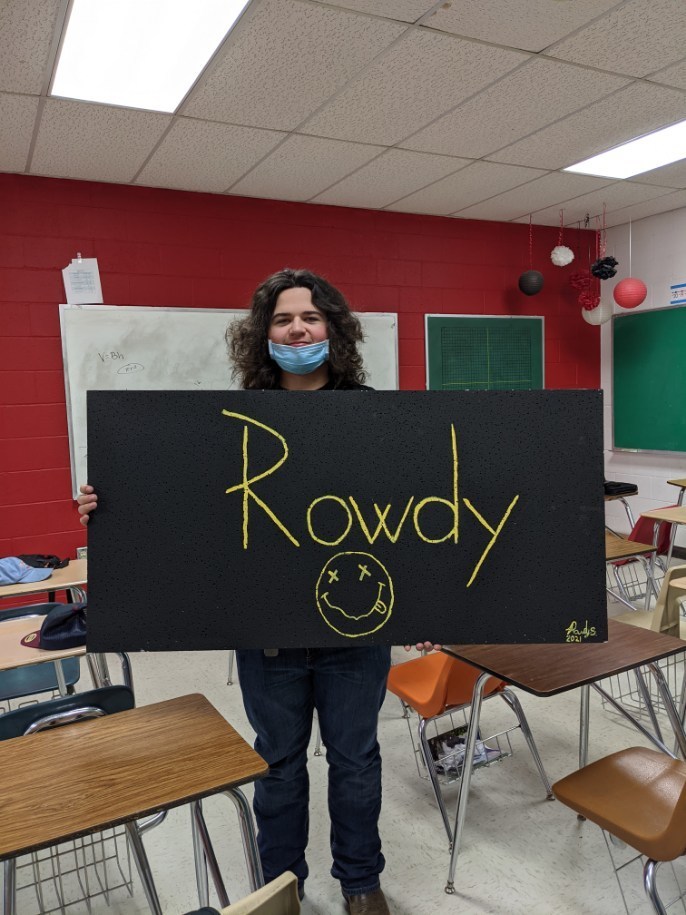 Good luck to our Regional Qualifying Powerlifters today!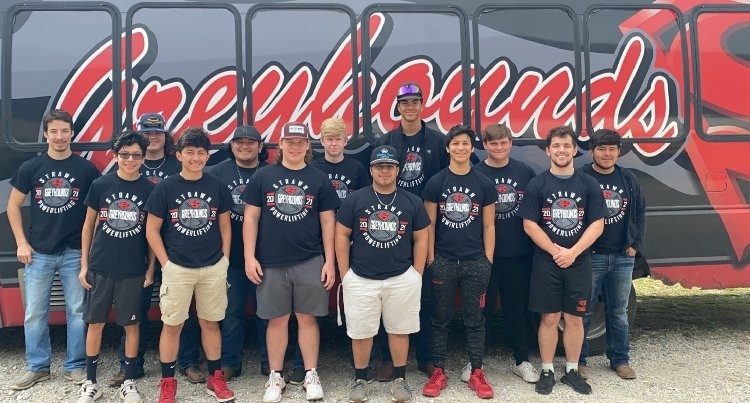 Strawn ISD will be closed for Spring Break from Monday, March 15th, through Friday, March 19th. Have a safe break, and we will see you all back on Monday, March 22nd!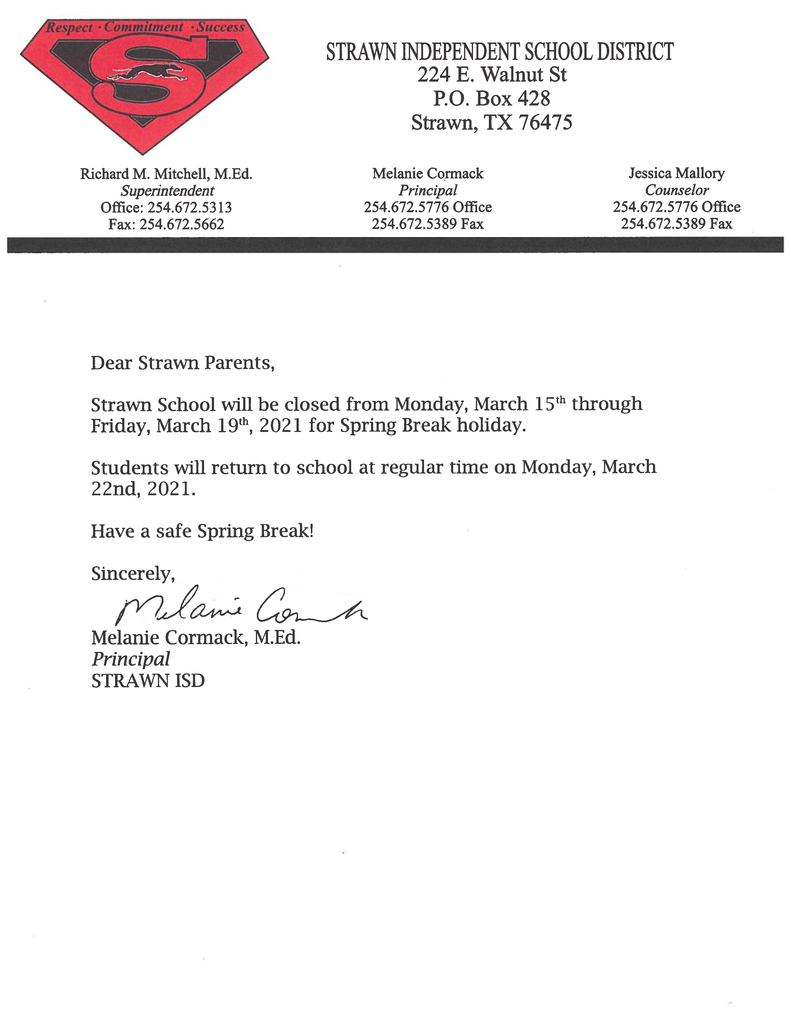 Strawn ISD strives to provide a school that is safe for all of our students and staff members. This is a formal notice that under state and federal law, a student is not allowed to possess, sell, give away, or use alcohol, illegal drugs, tobacco products, guns, or other weapons on school property or at a school-related or school-sanctioned activity, on or off school property.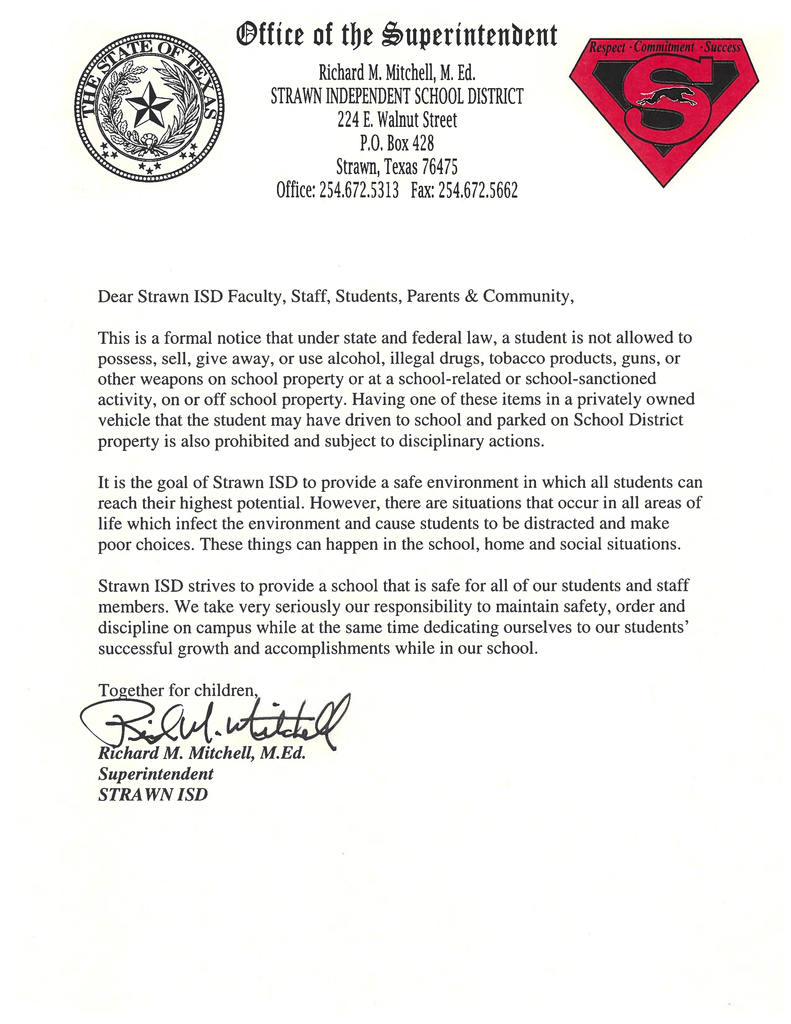 We finished our week of Read Across America with Pajama Day!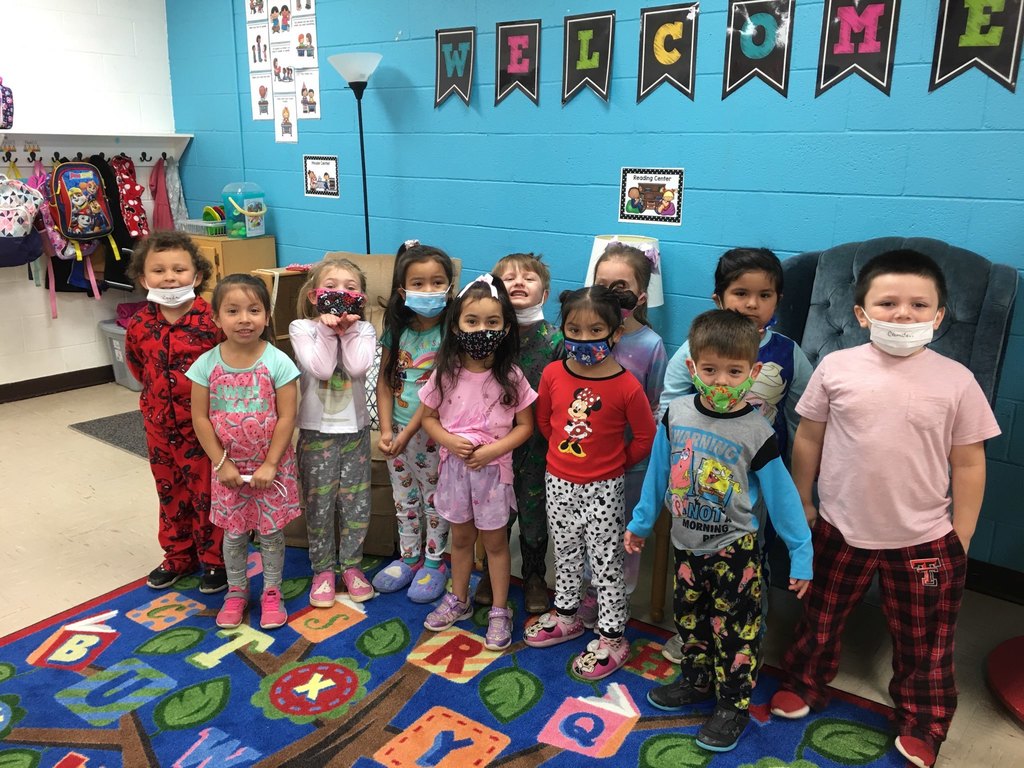 Currently, Strawn ISD is changing nothing in relation to our COVID protocols, and our intent is to revisit the safety measures at the end of the school year.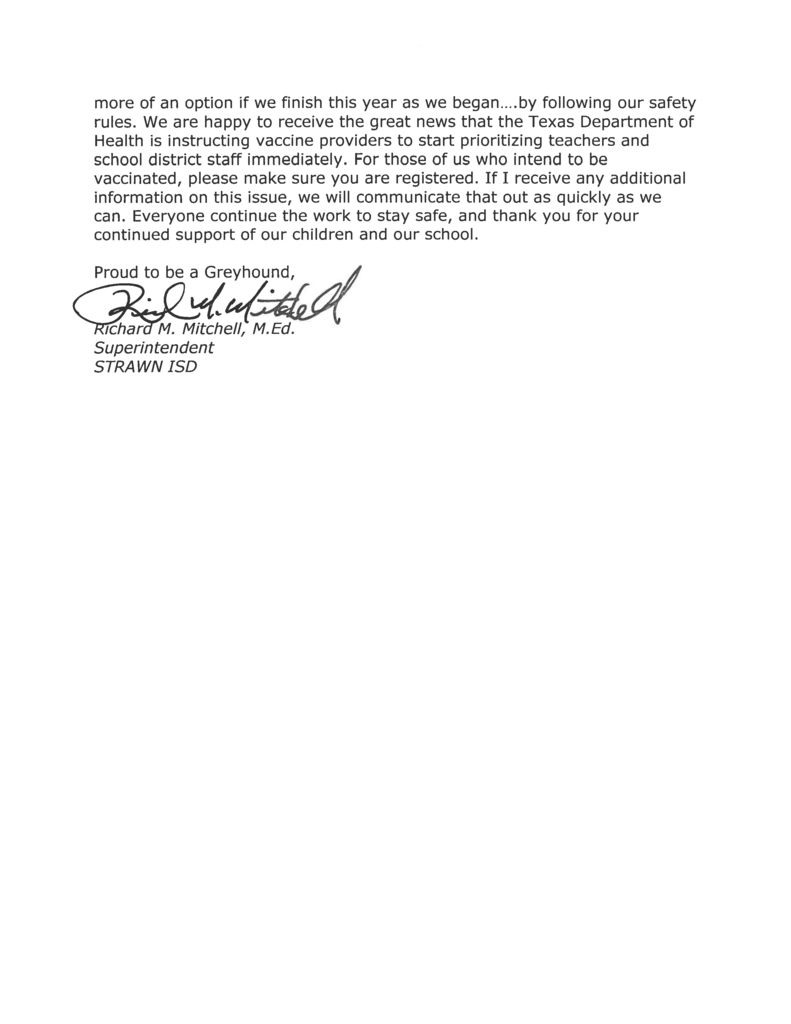 We're crazy about books! Check out these crazy hats and socks for Read Across America!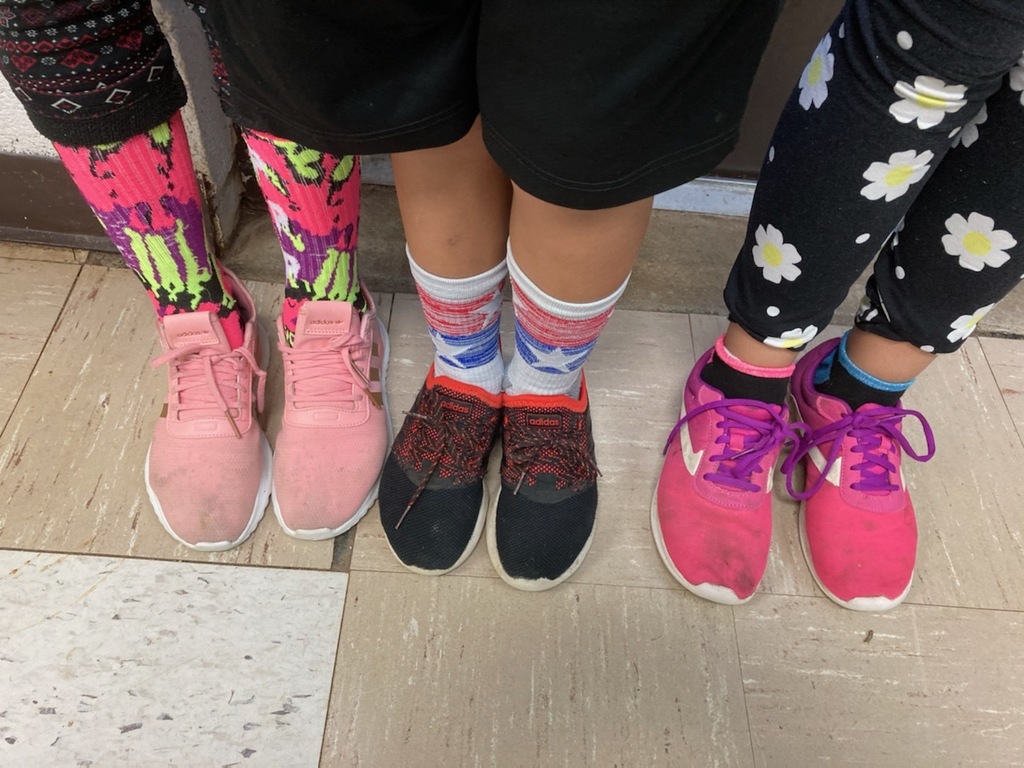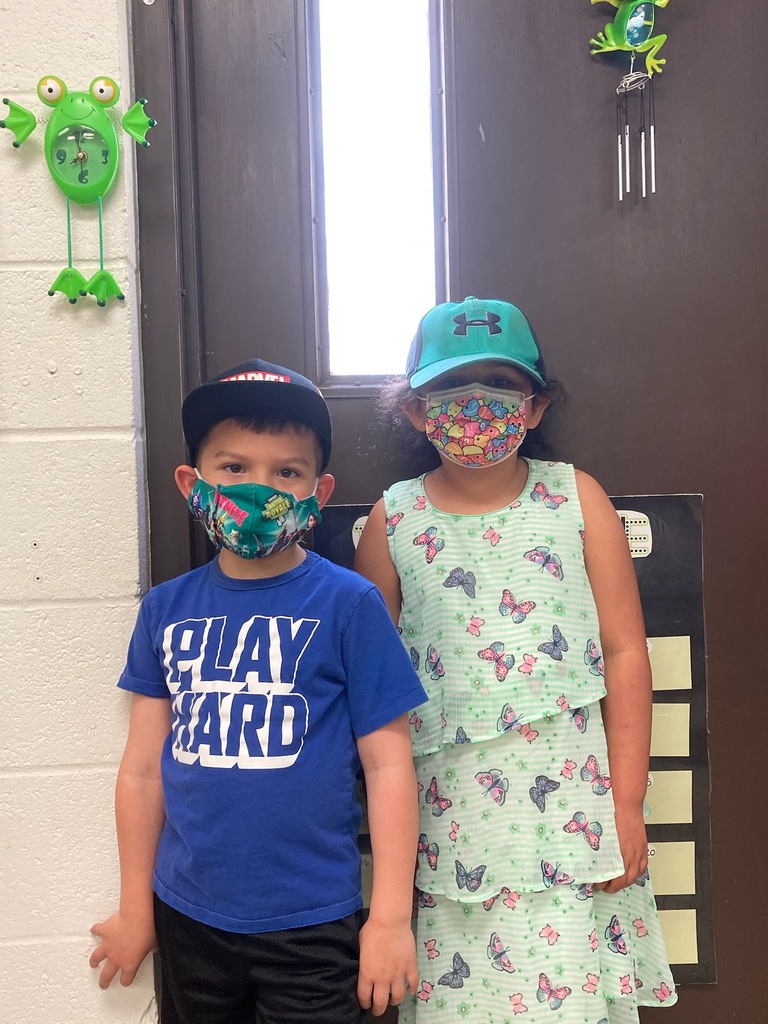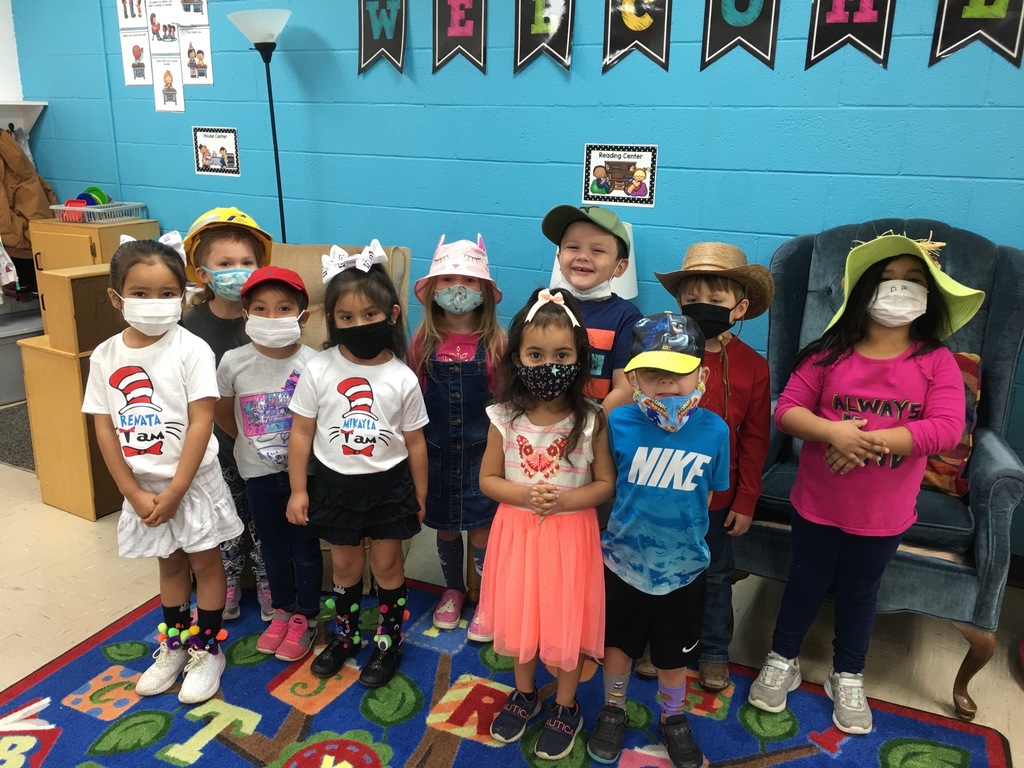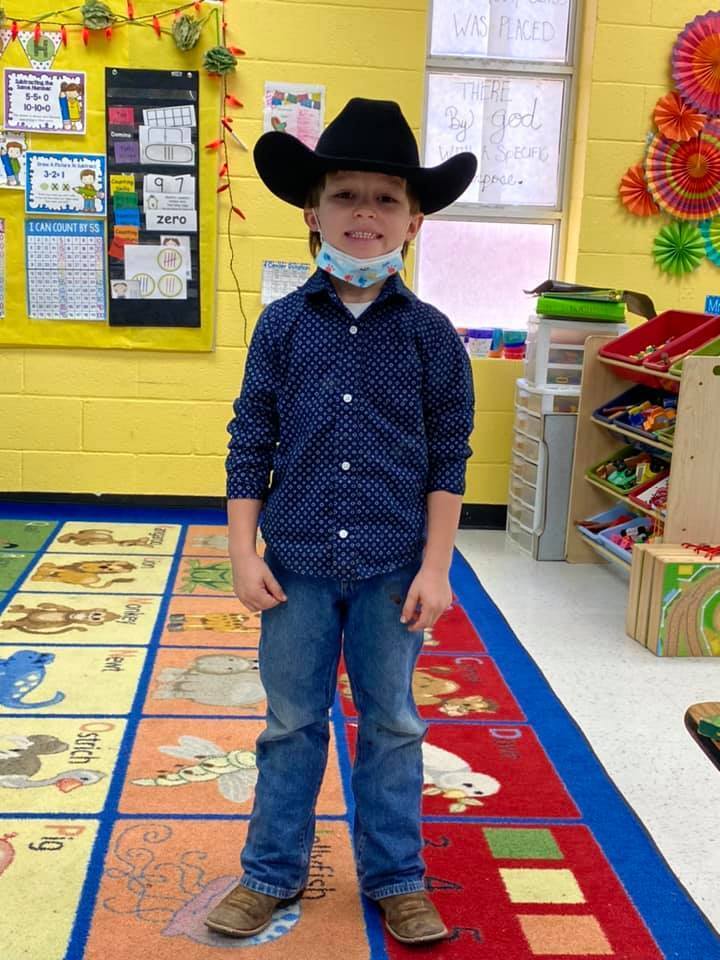 Our students got a little wacky for Read Across America!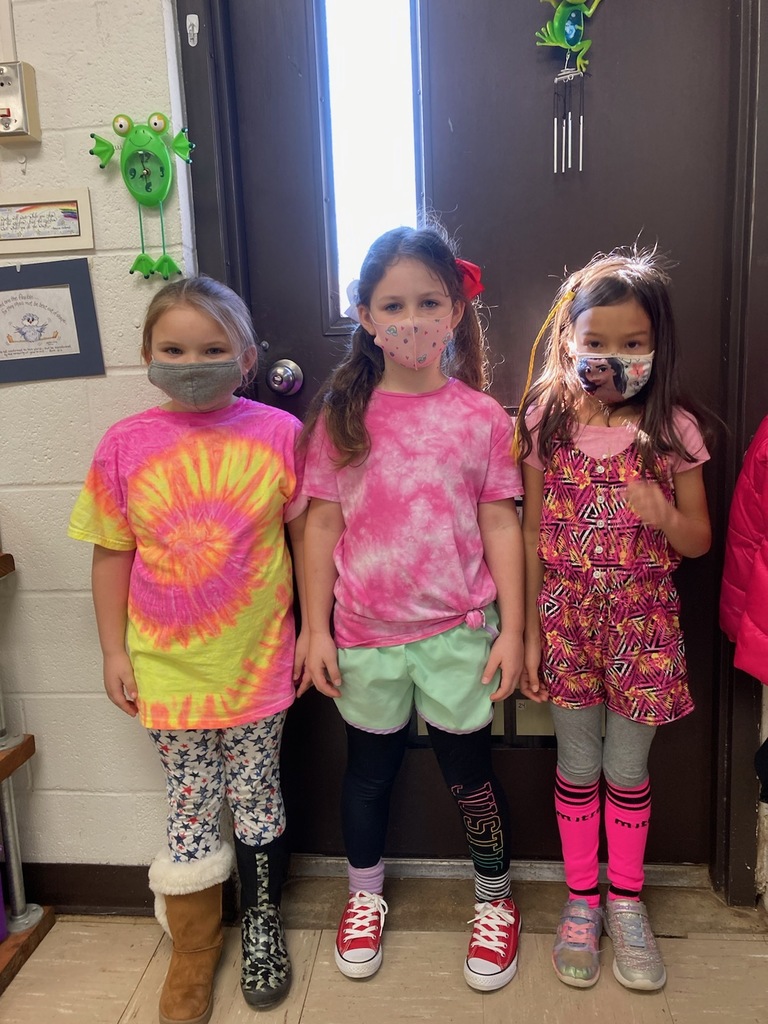 We've received questions about our protocols in our school district, and we want everyone to know that we are still in business as usual in Strawn ISD. We will still be following all current COVID protocols - including the wearing of masks - for everyone on school campus until further notice.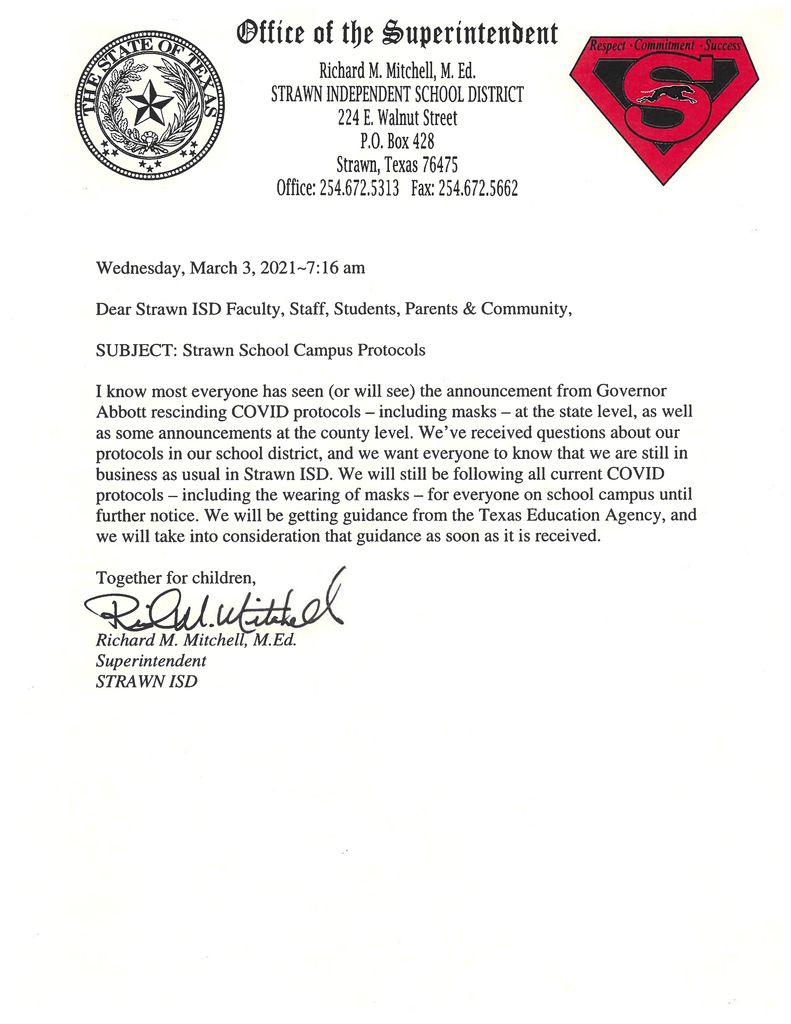 To celebrate Read Across America, our elementary students had Crazy Hair Day!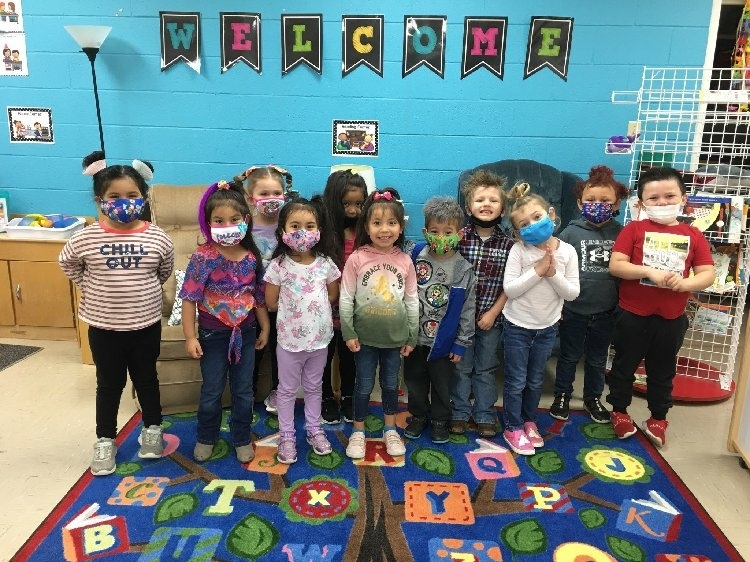 Our elementary students celebrated the beginning of Read Across America with Twin Day! Join us this week in encouraging our young readers, and celebrate reading!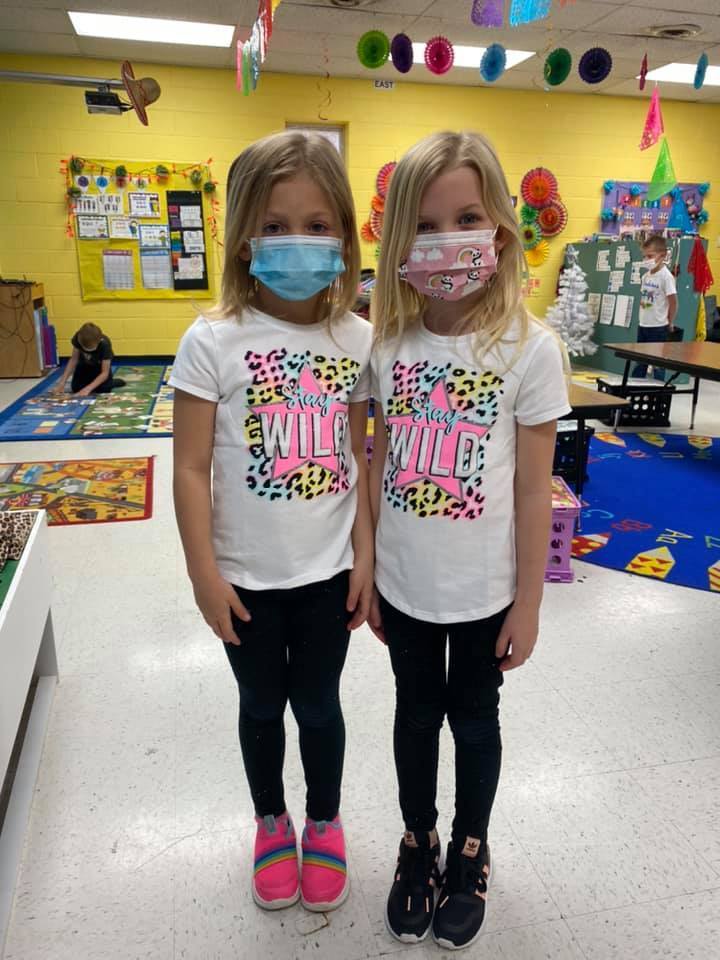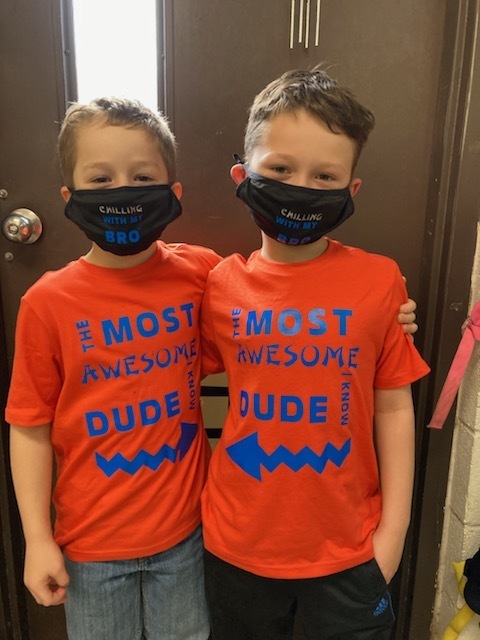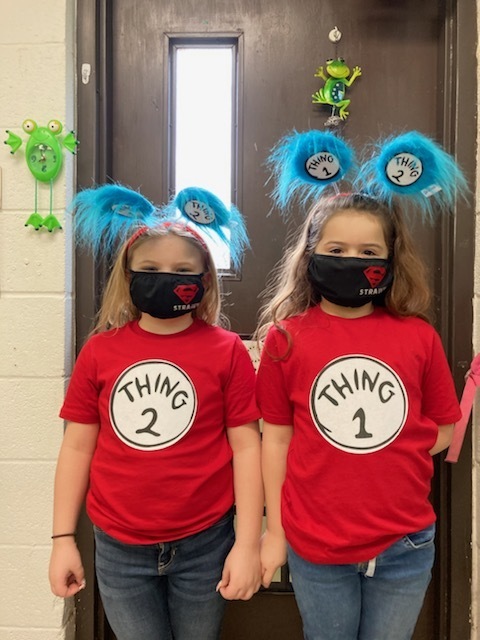 In the library today, our students got to learn about the Mars rover, Perseverance, and her helicopter, Ingenuity! We got to see the location of the Mars rover, which landed February 18th, look at pictures comparing the size of the rover to one of her engineers, and view the immersive 360 degree panoramic image of Mars that Perseverance sent back to NASA. Then students got to pose "with" Perseverance, and ask lots of questions! We are excited about the rover on Mars, and we even thought of some advice for scientists on the next rover they launch. We think it should have a big Strawn "S" painted on it! To learn more about our library and its resources, please visit
https://www.strawnschool.net/page/library
.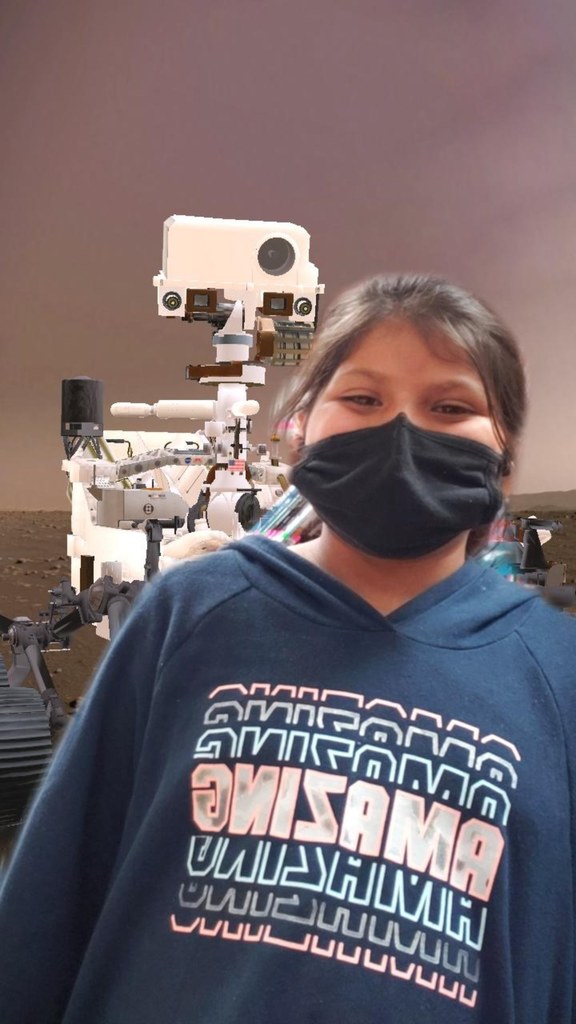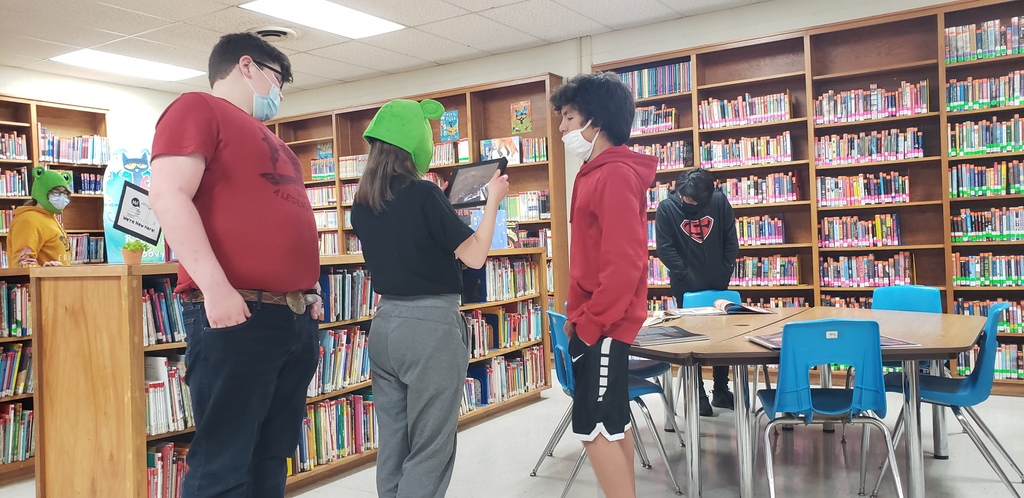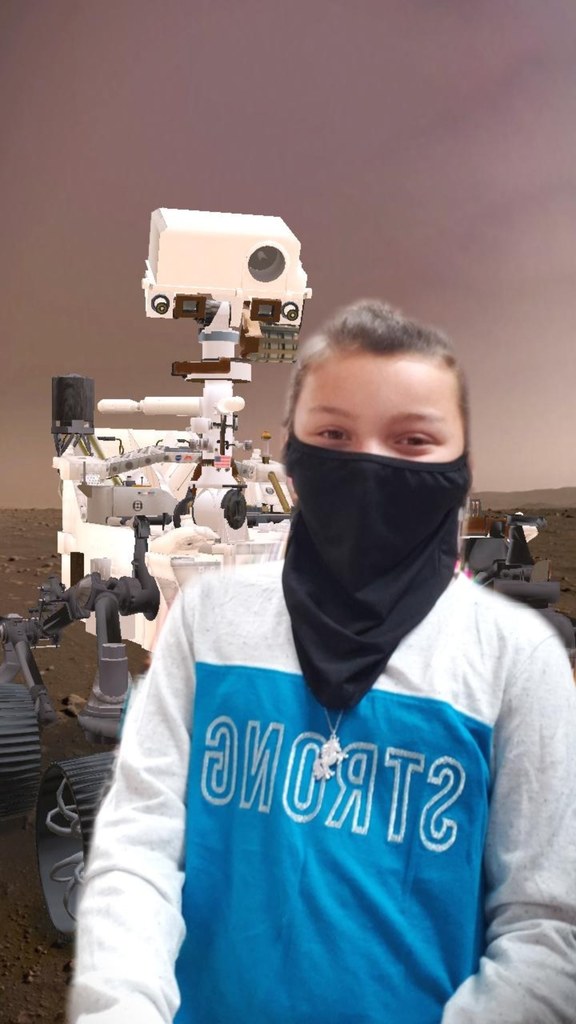 February flew by, and March is on the way! Our cafeteria has some tasty meals planned. Remember, you can also find the menu on our app and website under the Dining section. Thanks to the USDA, we are able to offer free meals to our students, staff, and community! Community members: If you would like to pick up FREE to-go meals, please e-mail
nmontgomery@strawnschool.net
the night before so our cafeteria staff can have those ready for you. Pick up each weekday is 7:45 AM for breakfast and 10:30 AM for lunch! We look forward to serving you!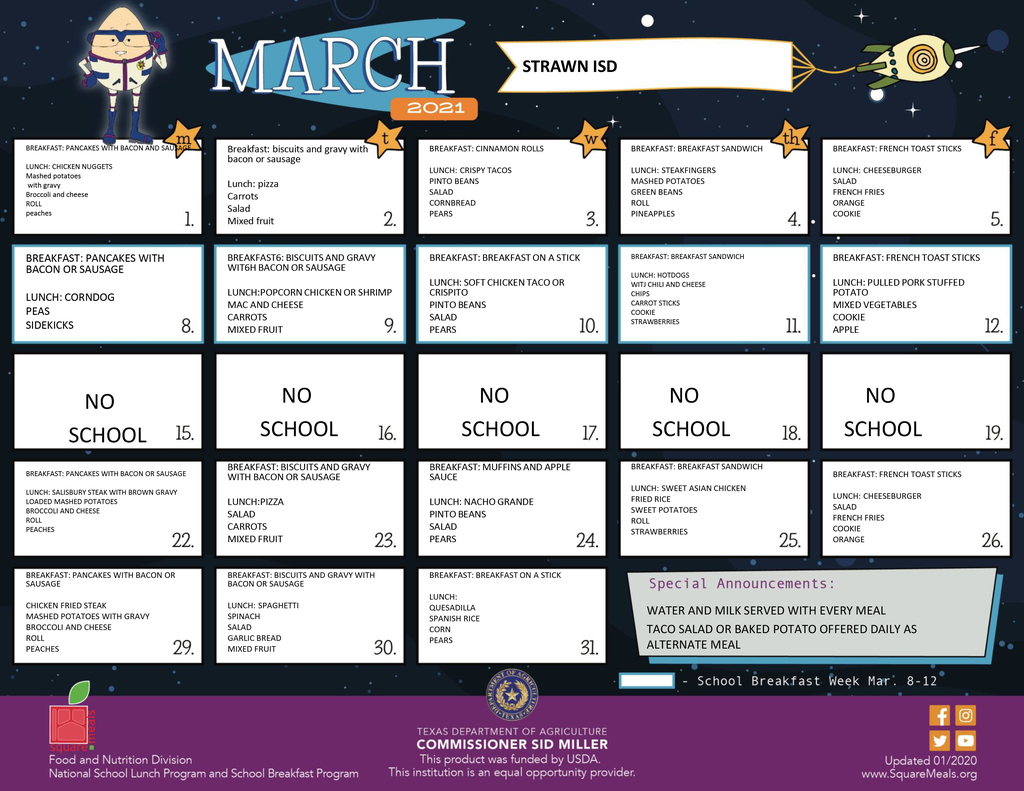 We are so happy to be able to open our doors to our students again! Speaking of doors... check out these positive messages our staff created on theirs! More photos on our Facebook page.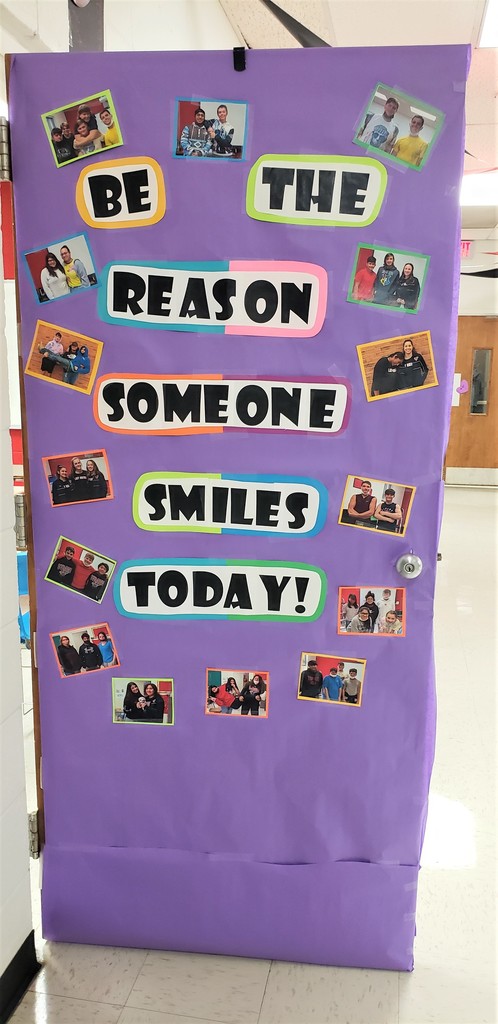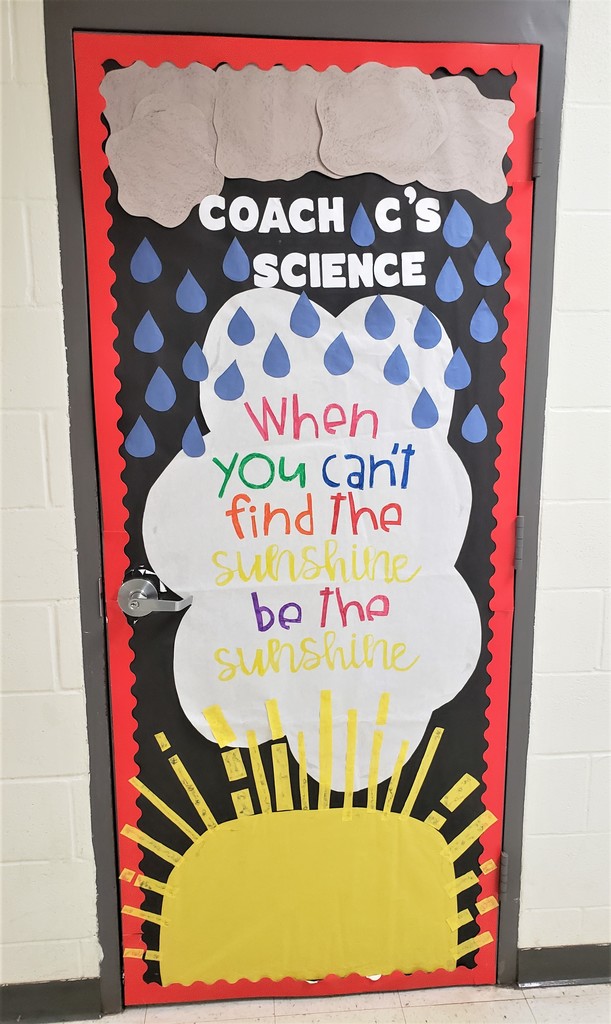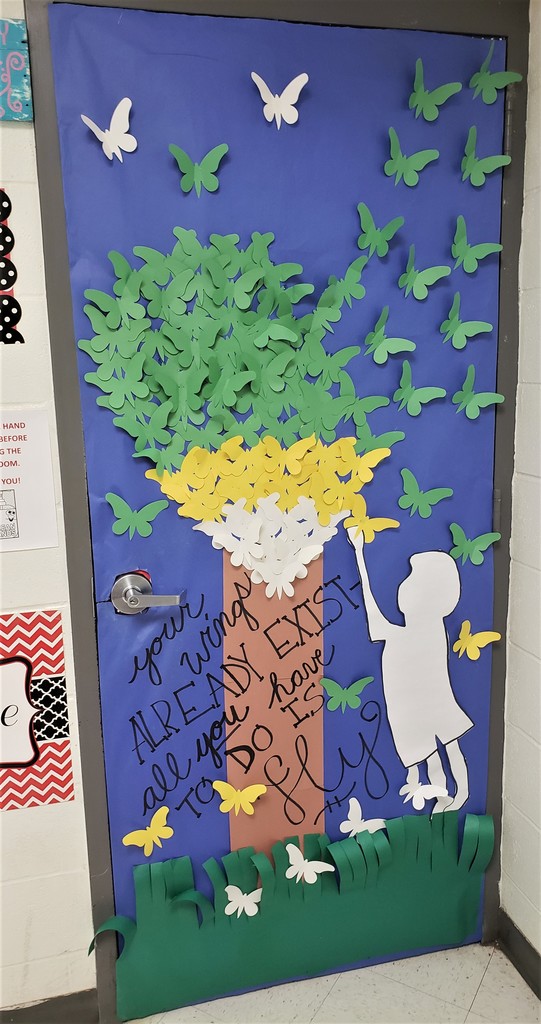 Strawn ISD will reopen tomorrow, February 24th, at regular time. Students and staff are encouraged to bring water bottles from home, but drinking water will be available on campus as well. Strawn ISD will follow CDC recommendations following handwashing with a 60 percent alcohol-based hand sanitizer. All COVID-19 protocols are still in place. Bus will run as usual.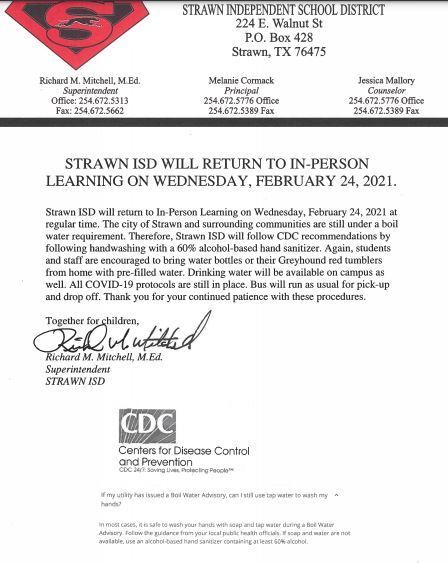 Our Lady Hounds made it to the quarterfinals! Game will be Wednesday, February 24th, 6:00 PM, in Eastland.

Mr. Mitchell had an updated visit at 9:05 pm tonight with our Strawn city secretary and the water samples are not yet at a level to lift the mandatory boil water mandate in Strawn. Even though Strawn School has drinking water available, with all utilities and facilities functioning, due to an abundance of caution, we will not have school on Tuesday, February 23rd to maintain 100% safety for our students and staff. I will have daily meetings and updates on the status of our Strawn water and will keep you informed. Thanks again for your patience and understanding during this water crisis. - Mr. Mitchell