Join us at the Ag Barn at 10:00 AM on Saturday for the Strawn Stock Show! We will also be drawing a winner for the Swine Raffle, so get your raffle tickets now before it's too late!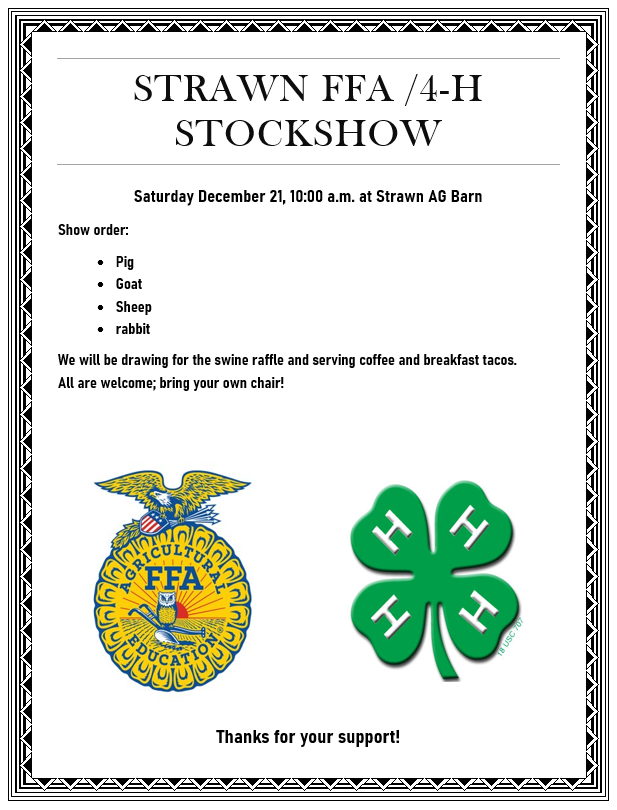 Our photos from the semifinals are up on pixieset! Contact Mrs. Ellis for prints - 4x6 prints are $1 each! greyhoundyearbook.pixieset.com/varsityfootballsemifinals These photos were taken by Strawn graduate, Kaitlyn Striz!

Congratulations to our Junior High who were honored last night before the game! Our nominees for Football Sweetheart were Sicily Rodriguez, Natalie Barcenas, and Emily Figueroa, and our nominees for Football Beau were Joshua Preece, Jesse Corona, and Nicolas Lynn. Congratulations to Natalie and Jesse! Photo courtesy of Hannah Nowak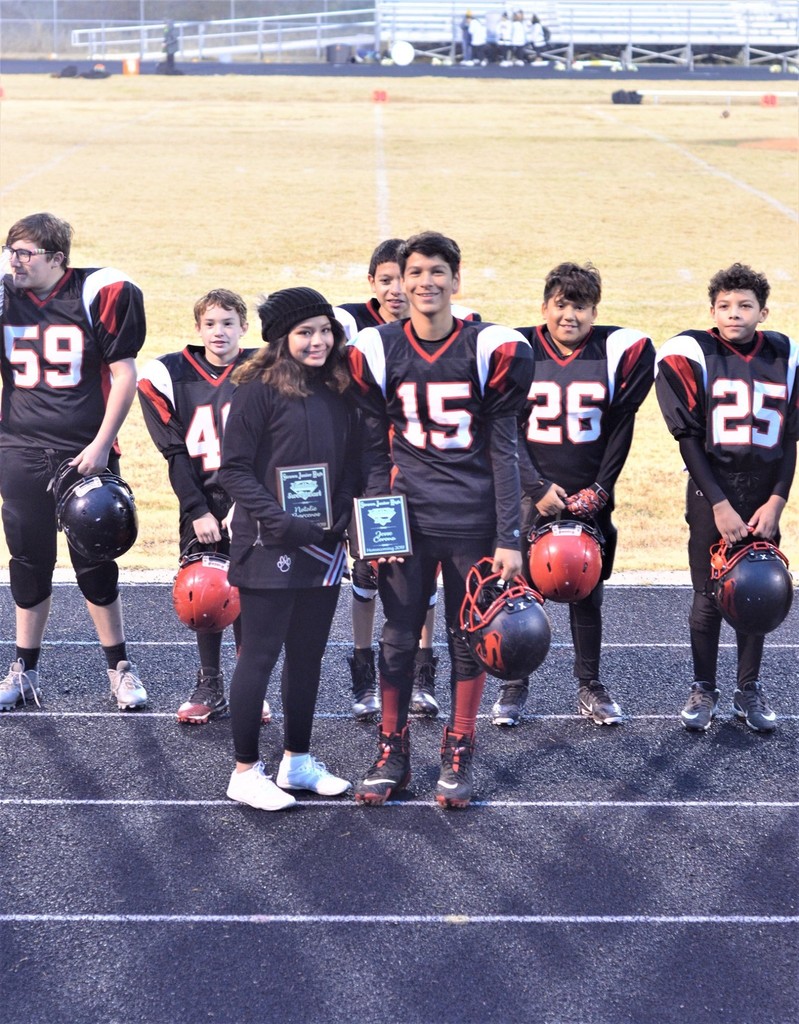 Spirit Games last night were a blast (and quite messy)! The Senior Class came away victorious! Thank you to everyone who helped out, planned the event, and helped our kids have such a great time!